Gaining collaboration success and delivering intranets that count (#Intranets2015)
Filed under: Announcements, Conferences & presentations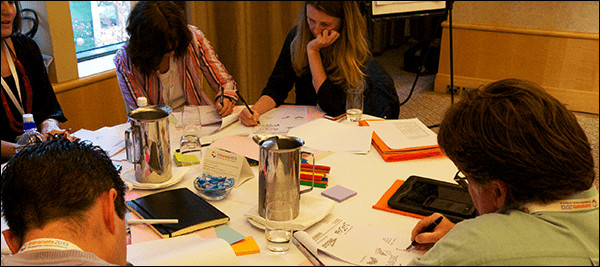 It's now only five weeks until Intranets2015, the only true intranet event on this year's Australian calendar. Coming to Sydney on May 20-22, this event will bring together practitioners and experts from across the globe.
A core part of the conference are the two full-day deep-dive workshops on the last day. These have a clear purpose: to go beyond what can be covered in a 45min talk, and to share the practical knowledge that will help teams succeed.
This year we have the definitive experts sharing their insights on collaboration and intranets:

Michael Sampson is a prolific author on collaboration topics, and he flies around the world to present both public and in-house sessions. His workshop on Fostering adoption of collaboration and social tools provides a practical toolkit of techniques for making a success of collaboration, from initial launch through to sustainable use. Michael tells us that this is the 9th iteration of this workshop, so you can be confident that you'll walk away with your head full of actionable ideas!

James Robertson, equally prolific author on intranets, also runs sessions around the globe. His workshop on Creating essential intranets shares his latest thinking on how to deliver intranets that directly support core business, and are an integral part of daily work. Packed with screenshots and examples, this session will both inspire and inform. There will also be plenty of time for discussions, sharing and questions.
Read more about the workshops, and don't leave your registration too late. Just five weeks to go!