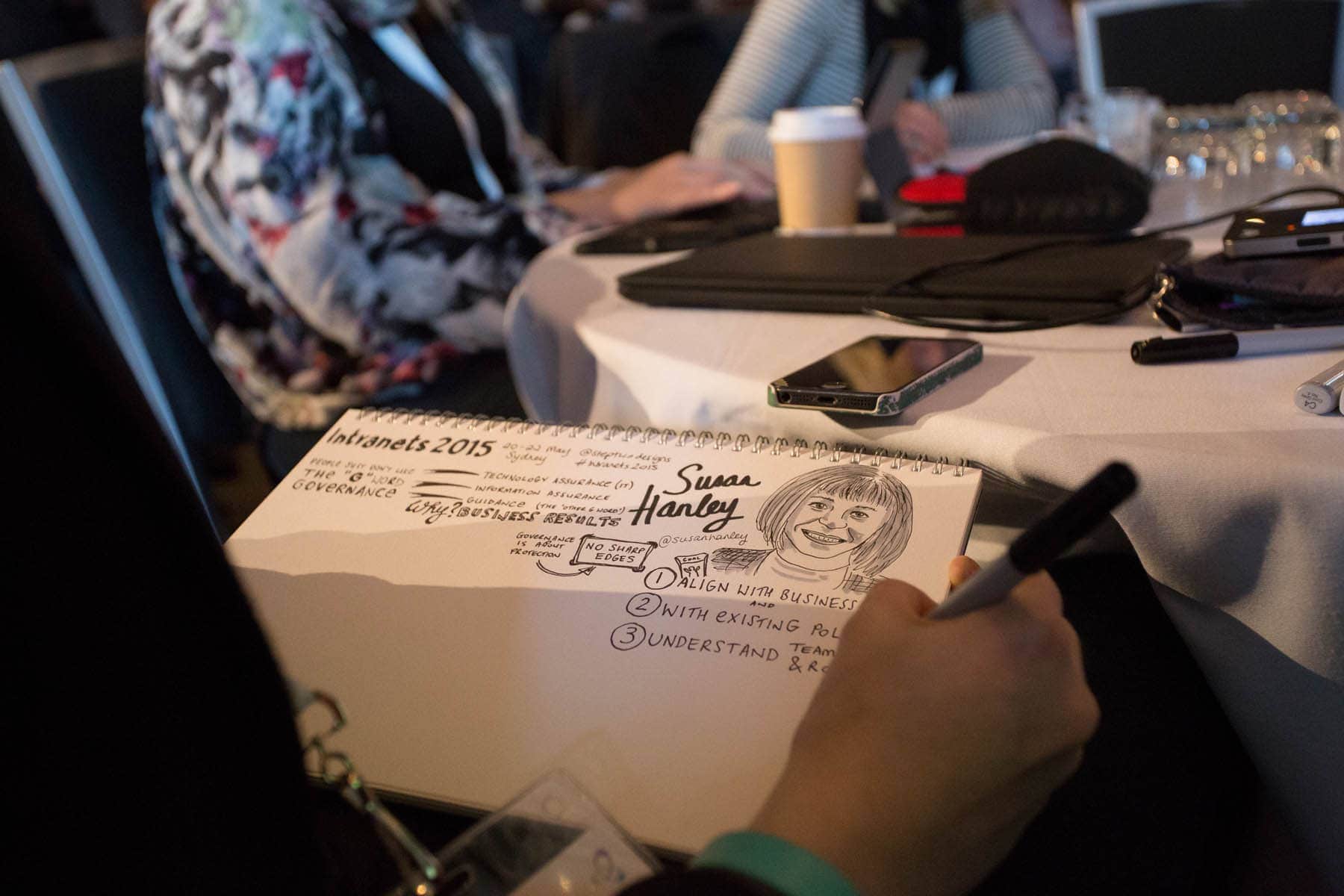 Sketchnotes from Intranets2015
Filed under: Conferences & presentations
It was great to be at Intranets2015 this year reprising my role as sketchnoter-in-residence.
Sketchnotes are a way of taking notes using images and quotes to record the high level ideas in a short and visually appealing format. Visual notes are great for sharing insights with others and help to more readily remember the presentation.
I sketchnoted the presentations of 7 speakers over the two days including the keynote sessions.
Michael Sampson – Reimagining effective work
Kristi Bernards – Curiosity conquers control
Jill Steele – Innovating the intranet experience
Emily Staresina – Future-proofing social intranets
Jennifer Mendez – Targeting daily needs of lawyers
Susan Hanley – Establishing practical governance
James Robertson – How to deliver the workplace of the future