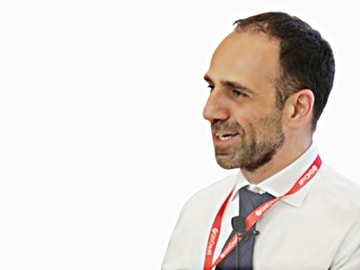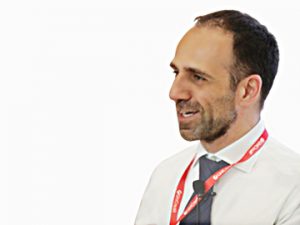 Fabio Delton
UniCredit (Italy)
UniCredit Group Intranet: UX matters
Presentation from Intranets2016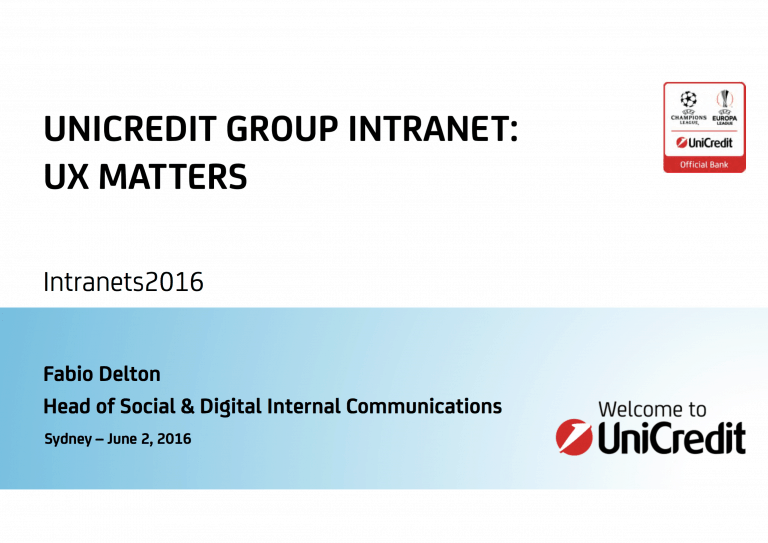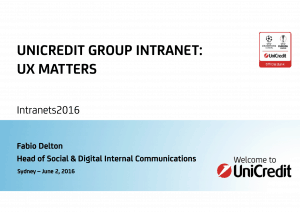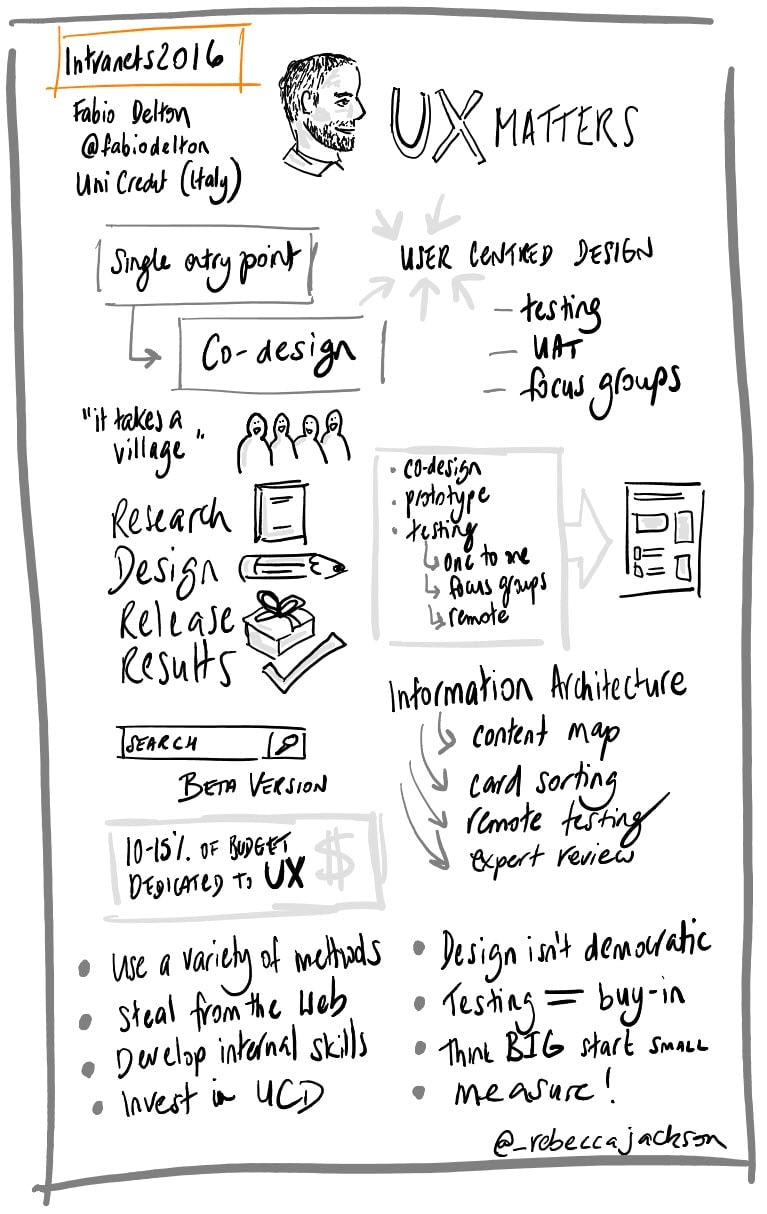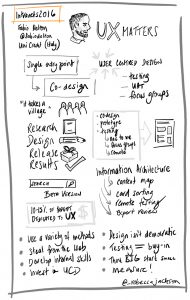 'Fabio Delton – UX Matters' – sketchnotes by Rebecca Jackson CC BY-NC-ND 2.0 on Flickr
About my talk
UniCredit Group Intranet has been named one of the best corporate Intranets by Nielsen Norman Intranet Design Annual 2015. Fabio will discuss UniCredit's Group Intranet case and how it was designed using a user-centred methodology, sharing their roadmap, issues, solutions and results. The session will discuss:
the creation of the concept, through contributions from an international multidisciplinary workgroup, as well as employees
the pillars of their concept and how they tested each of them
what was gained from user feedback
comparison between new solutions, and pre-tested ones.
Fabio will discuss the complex challenge that is creating a simple, functional and fully customisable intranet on this scale, for 149,000 colleagues from 17 different countries.
'The design of UniCredit's intranet is the result of an exhaustive development process and amazing collaborative work. UniCredit has created a flexible framework, full of personalised content that makes employees happier as well as more productive.' (J. Nielsen)
Get a taste of what I'm about
About me
Fabio is the Head of Social & Digital Internal Communications at UniCredit, one of the leading commercial banks,  currently operating in 17 European countries. He has extensive experience in the areas of user experience design, online communications, social media, and innovating digital channels, as well as facilitating effective cross-functional cooperation. Before joining the Identity & Communications department at UniCredit, he lead the Internet and Remote Banking activities in the Italian Retail part of the group. He is also a member of the Jury of the European Digital Communication Awards.
Photos from Intranets2016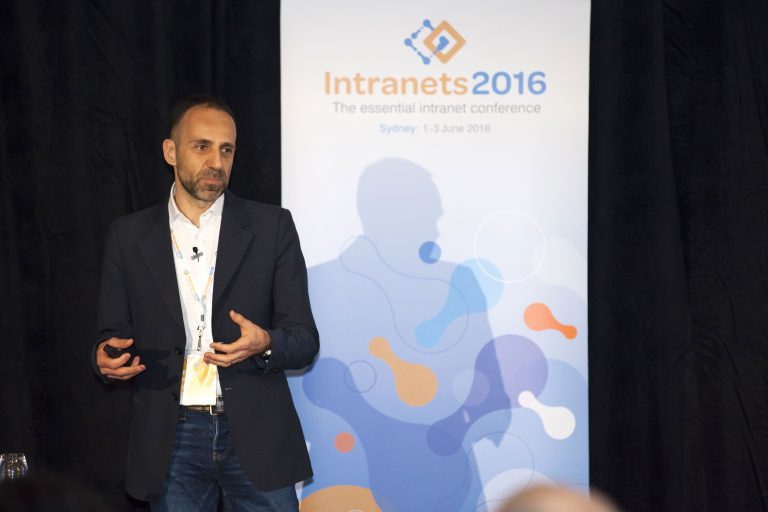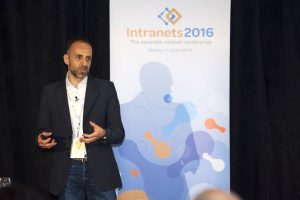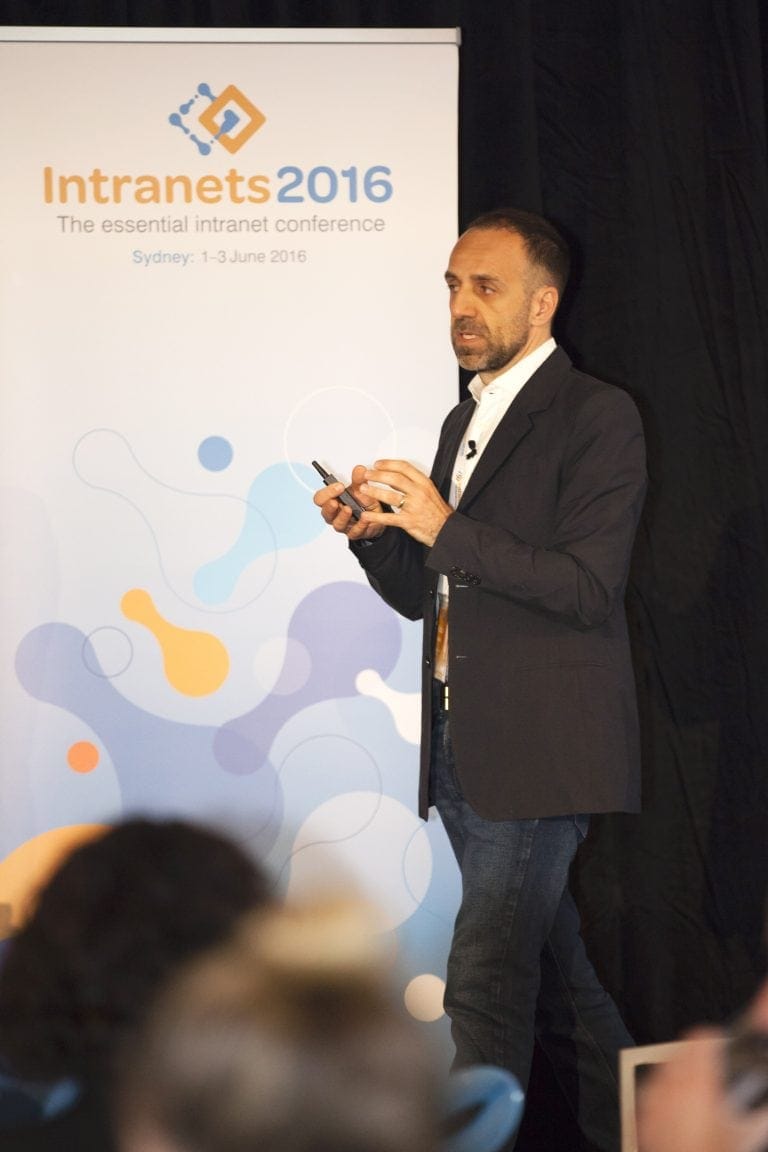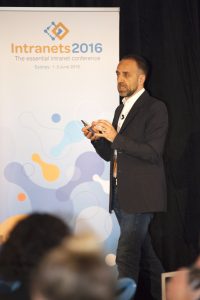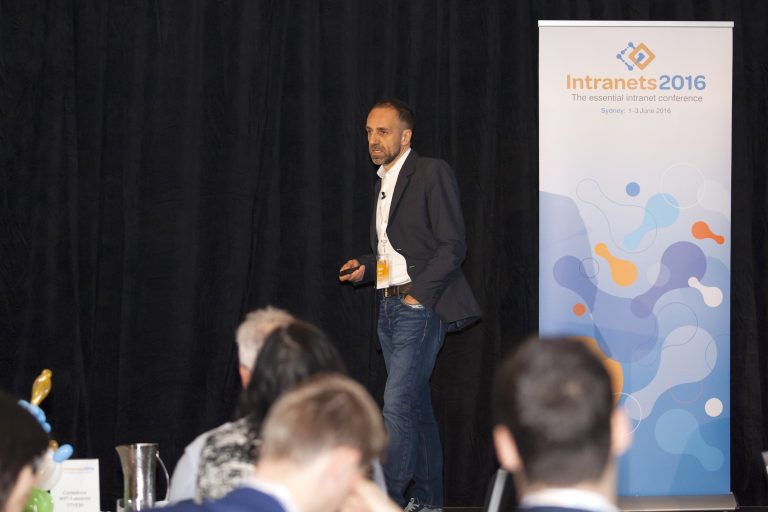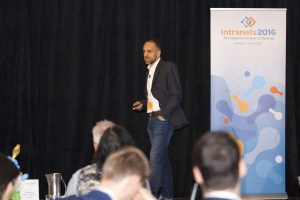 Produced by Step Two, DEX 2019 is all about bringing great digital employee experiences to the modern workplace. Revel in two streams of presentations, with 24 great speakers from Australia and internationally.
Learn more
Our 2019 speakers: