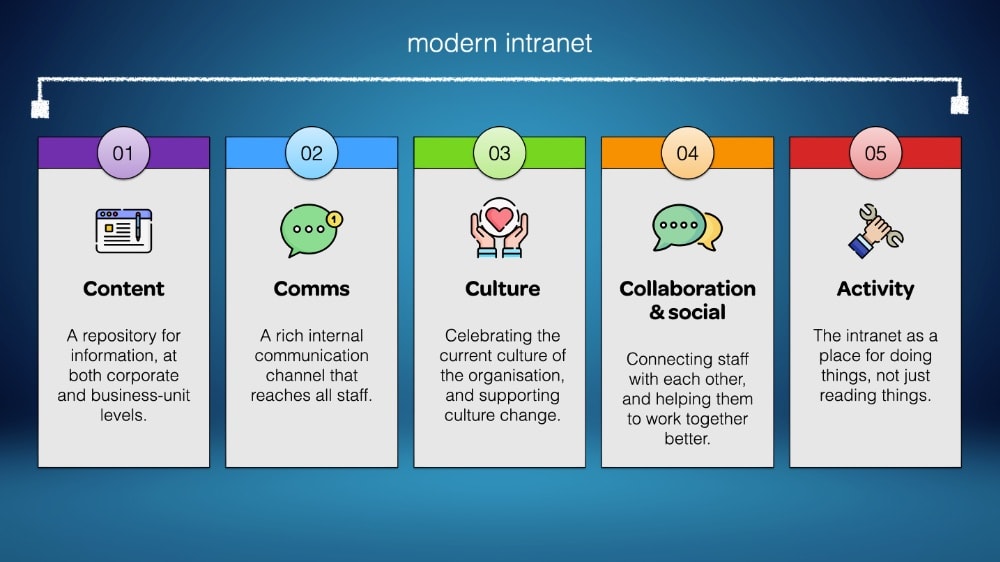 Explainer video: five purposes of modern intranets

BEST PRACTICE ARTICLE
Filed under: Intranets
Intranets are still very much at the heart of the modern workplaces. With the growth of tools and capabilities available to employees, intranets can (and should!) do even more than before.
For over a decade, Step Two has shared our 'five purposes' framework for modern intranets, that helps teams understand what roles their current site is playing, and where it should go next.
In just 15 minutes, this explainer video provides a practical explanation of this model, looking at each of the five purposes:
content
communications
culture
collaboration and social
activity
Screenshots and examples are shared throughout, and the video provides teams with practical insights that can be immediately put into action.