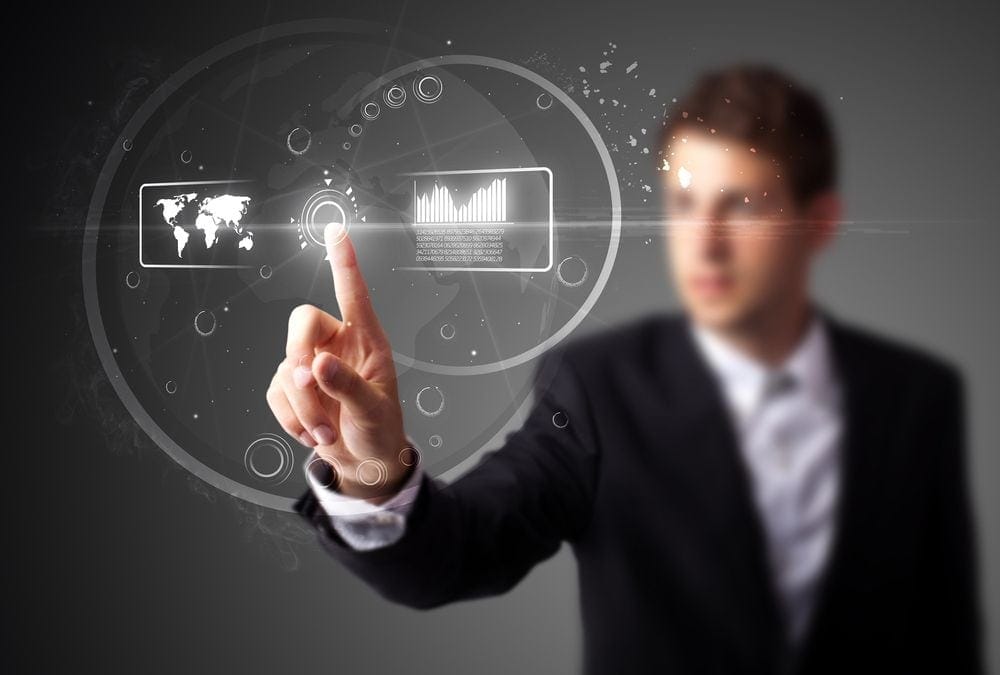 Building innovative intranets

BEST PRACTICE ARTICLE
Filed under: Articles, Intranets
The concept of innovation, and the advantages it can deliver, have come to the forefront in many organisations.
With organisations as recognising that market opportunities can be generated through business innovation, it is natural to ask whether the intranets that serve these organisations can themselves be innovative.
In many ways, it is vital for intranets to innovate if they are to prosper in the long term. As things currently stand, intranets are often seen as 'dull but useful', which can make it difficult for intranet teams to gain the resources they require.
Building more innovative intranets gives the opportunity to demonstrate the value that intranets can deliver for an organisation more clearly and powerfully.
The obvious question is how can intranet teams most effectively make their sites more innovative?
This article explores a number of approaches that can be taken to build innovative intranets, all of which will help intranet teams to move beyond just maintaining their current sites.
What should be highlighted from the outset, however, is that innovation is not primarily about new technologies. While these do play a role, the evolution of intranets into more effective platforms is much more about following innovative approaches than in implementing the latest tools.
This article will therefore focus on providing a holistic approach to innovation, covering people, process and technology.
Intranets need to be innovative to succeed in the long term
The need for innovation
There are two main kinds of pressure driving the need to build innovative intranets: internal and external.
Within organisations, intranet teams struggle to gain the resources they need to sustain and grow their sites. To overcome this, intranets must move beyond being 'publishing platforms' to become a more innovative solutions.
Externally, the rise of 'web 2.0' has reignited innovation on the broader internet. This has opened up an increasing gap between what people can do at home and the capabilities that are provided to them in the office.
Between these two factors, there is considerable pressure on intranets to become more innovative. There is also an opportunity for intranets to exploit the best thinking that is taking place on the web.
Creating an innovative intranet
There is no one way to create an 'innovative intranet', as intranets are most effective when they directly match the unique aspects of the organisations they serve.
There are, however, a number of common approaches that intranet teams can take when innovating their sites.
These approaches include:
understand staff needs
solve business problems
explore new technologies
integrate the user experience
deliver new capabilities
play a leadership role
Each of these is explored in the sections that follow.
Understand staff needs
Innovation is more than just new ideas or new technologies. Truly innovative approaches deliver new solutions to real business problems or needs.
The most effective way of building an innovative intranet is to develop a strong understanding of the day-to-day needs of individual staff and business units.
By going out into the field or to the frontline of the organisation, intranet teams will very easily identify many opportunities to deliver innovative intranet-based solutions that will directly benefit staff (and organisations).
When viewing intranets as a whole, it can be difficult to identify specific areas where improvements can be made. This is particularly the case in large organisations, where the number of users can be overwhelming.
When confronted with serving the needs of 10,000 or more staff, many intranet teams fall back on managing the 'core corporate resources' (HR, finance, forms, etc) in the absence of any clear way of delivering solutions that target each staff member.
While it is valid to devote resources to those areas of the intranet that serve the largest numbers of staff, it is difficult (or impossible) to create an innovative intranet in this way. When devoted to this type of information, the intranet will always be very much a 'behind-the-scenes' solution.
To overcome this, intranet teams should identify the key business areas in the organisation, and apply practical 'needs analysis' techniques to understand their needs. This will invariably identify problems that can be easily addressed through a more innovative use of the intranet.
For more on how to identify staff needs and issues, see the earlier article Conducting intranet needs analysis.
Spend time in the field to identify the need for innovation
Solve business problems
If intranets are to innovate, they need to move beyond the default goal to 'provide a repository for key corporate information' (or any of the half-dozen other ways of stating the same goal).
As discussed in the earlier briefing Beyond 'efficient dissemination of timely information', these goals say little about how the intranet can (or should) be helping the organisation.
The intranet should be focused on directly solving business problems or on supporting key organisational goals.
Once the purpose of the intranet can be more clearly stated it can then be improved and innovated. Better intranet goals also allow intranets to be more purposeful in the way they grow and evolve.
Effective goals are drawn from a combination of 'bottom up' and 'top down' approaches. As discussed in the earlier section, using needs analysis allows intranet teams to gain a concrete understanding of how operational staff work, and what they need.
When this 'bottom up' information is combined with insight gained from senior executives into overall business goals and priorities, intranet teams can identify where the intranet can be most effective.
The results of this research will quite easily identify innovations for the intranet, and these opportunities should be captured in the form of an 'intranet concept'.
As discussed in the earlier article Creating an 'intranet concept', this is a single sheet of paper that outlines where the intranet currently is, where it is heading, and what this will deliver in the short to medium term.
Being able to clearly identify and communicate the future direction of the intranet is a key foundation for ongoing innovation.
Good intranet goals drive innovation
Explore new technologies
'Web 2.0' is the most obvious manifestation of innovation on the web at present. While it means many things to many people, web 2.0 typically includes concepts such as:
The read/write web, where users are able to contribute directly to resources rather than being passive consumers. (Wikipedia is probably the best example of this.)
Blogs and wikis, where people can communicate and share information directly, without requiring a central platform or authority.
Social software, which connects people to build a living community that operates online.
Mashups, where several different services are joined together to create entirely new solutions. (Services built on Google Maps are often cited as examples of this.)
Small pieces loosely joined, where solutions are built out of component parts, rather than as monolithic applications.
Web 2.0 provides a source of innovative ideas
There is much more that can be said about web 2.0, but it is outside the scope and purpose of this article. Instead, these points serve to highlight that web 2.0 is fundamentally about providing new mechanisms and models for interaction and information sharing.
The term enterprise 2.0 has now been coined to cover the application of web 2.0 approaches and technologies within organisations.
There is certainly much to be learned from the growing success of web 2.0 when developing new enterprise solutions, although exploration of this is only beginning.
Intranet teams should therefore look outside their organisations for inspiration on how technology can be used in different ways to solve business problems.
The challenge that has yet to be fully overcome is how to engage staff in these types of approaches. The motivation of staff to contribute to corporate resources is, for example, very different from the motivations that drives Wikipedia.
These are early days, with much still to be learnt on how to apply enterprise 2.0. Intranet teams should focus on identifying specific ideas that can be applied, without getting too caught up in the technology itself.
Maintaining the intranet is not, by definition, innovation
Deliver new capabilities
Intranets have undergone steady and organic growth, with new content and sections being progressively added over time. This has seen intranets move from being hobbies to being core (if somewhat undervalued) business tools.
With this growth have come a number of challenges, including difficulty in finding information, poor content quality, and resourcing constraints.
Intranet teams have also been forced to spend ever-greater proportions of their time managing and maintaining their current sites.
This includes working with authors, managing underlying technology (such as search and content management systems), gathering resources and conducting ongoing staff communication.
The difficulty is that maintenance is, by its very definition, not innovation. For intranets to be innovative, they must be delivering new capabilities or content.
This is one of the core principles outlined in the recently-published 6×2 methodology for intranet report. This outlines the benefits of taking an approach to growing intranets that focuses on what will be delivered in the coming six months.
This is not to say that 'bells and whistles' or gadgets should be progressively added to the intranet for the sake of change. Instead, the 6×2 methodology helps teams to identify the criteria and the constraints that will guide the selection of new capabilities.
Even incremental additions to the site can be made strategically, ensuring that the intranet is heading towards a clear destination, and that tangible business benefits are delivered along the way.
In order to deliver these new capabilities, intranet teams will often have to reduce (or at least re-evaluate) the amount of time and resources devoted to maintenance of their current sites.
If this is not done, intranet teams can end up 'treading water', spending almost all of their time working merely to sustain the intranet in its current form.
Even if time can only be found to make small improvements in the short term, these can build up over time to deliver considerable business benefits.
Innovate by creating a seamless interface for completing tasks
Integrate the user experience
One of the most interesting ways of driving innovation on intranets is to look for opportunities to integrate the user experience for staff.
Within organisations there are a profusion of different systems. Information and tools are scattered between the intranet, HR and finance applications, Lotus Notes, Sharepoint, and a dozen other specialist tools.
This leaves most staff struggling to locate key information and finding it hard to complete business tasks divided across several different IT solutions.
This technology confusion has only been made worse by the lack of integration between the many 'legacy systems' within organisations, with even new systems not easily coordinated.
The intranet provides a unique platform for addressing some of these issues by helping deliver a seamless user experience for staff, regardless of the underlying technology.
While this long-term goal is still a decade or more off, there are many opportunities to provide innovative solutions by giving staff a single environment or interface to complete specific tasks.
Integrating the user experience in this way is a very powerful and direct method to innovate intranets, and to directly benefit operational staff.
(See the earlier article Understanding the requirement for a portal for more on this.)
Play a leadership role
Intranets (and intranet teams) can often be quite reactive, simply publishing the information provided by the various business units.
If intranets are to become more innovative, intranet teams need to take on a stronger leadership role.
The first step is to recognise that intranet resources are very limited, and should be allocated to activities that will be of greatest business value. This may mean delaying the creation of new (but low-value) sections, in order to concentrate on higher priority work.
Taking a leadership role also means having a clearer vision for the future of the intranet, and aligning this more strongly with the broader business goals of the organisation. In this way, the intranet can move more purposefully (and innovatively) into the future.
Leadership involves the intranet team actively looking for opportunities to assist the organisation. Rather than passively accepting whatever material is provided, intranet teams should keep an eye out for business needs or problems that can be addressed through the use of the intranet.
This allows intranet teams to much more effectively identify potentially innovative and valuable enhancements to the intranet, and to tie those changes more strongly to the day-to-day needs of staff.
For further suggestions on how to take on this leadership role, see the earlier article Leadership tips for intranet teams.
Innovating intranets requires strong leadership
Further resources
The recently published 6×2 methodology for intranets report is specifically designed to help intranet teams deliver more innovative intranets. By breaking down the planning process into six-month phases, the methodology provides a simple but effective way of identifying the activities that will have the greatest impact.
Each six-month phase is designed to build momentum for the intranet (and the intranet team), helping to ensure that greater resources can be applied to deliver progressively larger improvements to the site.
At the time of writing, Step Two Designs is running the first year of the Intranet Innovation Awards. Uniquely, these global awards recognise the specific improvements that organisations have made to their intranets (rather than attempting to assess each
intranet as a whole).
Organisations who have already implemented innovative approaches to intranets are encouraged to submit entries to the awards. The results will then be shared with the wider community in the Intranet Innovations report to be published at the close of the awards.
Conclusion
There is a clear need to innovate intranets, and the current business climate provides an opportunity for this.
While some of this innovation will be driven by the adoption of web 2.0 technologies, much of the progress will be gained by identifying real business problems that can be solved by intranets.
By putting in place an ongoing process of intranet planning that emphasises delivering new capabilities (and targeting them for maximum effect), intranet teams can make rapid progress towards truly innovative sites.