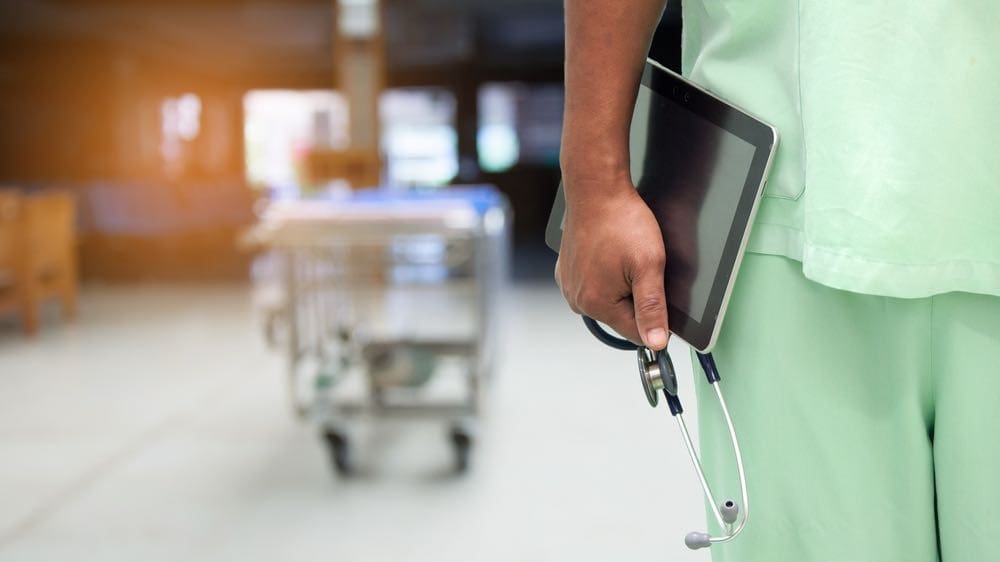 How to ensure digital access for hospital workers

BEST PRACTICE ARTICLE
Filed under: Digital workplace, Latest Features
The digital future for hospitals is clear. All staff will either have a digital device to hand, or be within arm's reach of one. With a few taps there will be access to medical imaging, AI-assisted diagnosis and treatment, bed availability, rostering and more. Underpinning this will be a strong digital strategy , an electronic medical record and a technology platform that has made the leap into the cloud.
All of that is still some way off for many hospitals and medical providers. Today there are still many barriers to overcome even to ensure digital access, before the rest can be delivered.
While hospitals have a number of unique challenges, there are ways of ensuring universal digital access and steps that can be taken immediately.
Challenges to overcome
The shift to truly 'anywhere, any time' digital access is proving difficult for firms across many different industries. Some businesses have handed out tablets, or enabled BYOD access from personal phones. Even when devices become widely available, it quickly becomes apparent that many other challenges remain.
Hospitals have all the same challenges as others, plus a few that are particularly acute in the healthcare sector:
Incredibly limited time available within the working day to check or use digital devices.
Cultural barriers, where digital devices can be seen as reducing time spent with patients and carers.
Ad-hoc provisioning of devices, driven more by short-term budgets than a sustained strategic focus, leading to a patchwork of devices in the field.
Focus on devices rather than tasks, leaving many staff without a clear idea of what the phones or tablets should be used for.
Limited staff support to help make the change to using digital devices rather than traditional processes.
Patchy wireless networks, with many 'blackspots' in hospitals where wi-fi doesn't work reliably.
Potential for problematic interactions between mobile devices and medical equipment.
Ensuring information security, even as highly sensitive patient data is now shifting to digital devices of all types.
Practical steps to improve digital access
Digital transformation of hospitals will take a decade or more to get to a mature state that can be sustained.
Ensuring digital access for hospital workers is, however, an urgent concern. Without this core foundation in place, the delivery and use of new digital services is difficult or impossible.
There are a number of practical steps that can be taken:
Understand the true nature of the problem by conducting robust field research which delves into how and where staff work.
Provide universal BYOD and at-home access, to enable staff to choose when and how they complete key tasks.
Comprehensively map wi-fi blackspots, and prioritise their resolution.
Mobile-enable the basics, such as ensuring that the staff intranet uses responsive web design (RWD) so that it works on a wide range of mobile devices.
Rewrite and deliver content in a form that's suited to on-the-go consumption using mobile devices.
Focus on delivering tasks, not devices, to ensure that day-to-day staff needs are being met.
Unpick cultural legacies that discourage key staff (such as nurses) from using digital devices.
Create a clear digital workplace strategy, that pragmatically shapes and aligns projects to maximise both short-term benefits and long-term strategies.
Quick wins, long-term strategies
The ready availability of new digital devices and modern technology platforms means that hospitals can deliver many 'quick wins' that demonstrate early progress.
Alongside this, the shift to a digital future requires a sustained and strategic focus on ensuring universal digital access for hospital staff. There are many barriers to overcome, but the rewards are great, and the time to start is now!