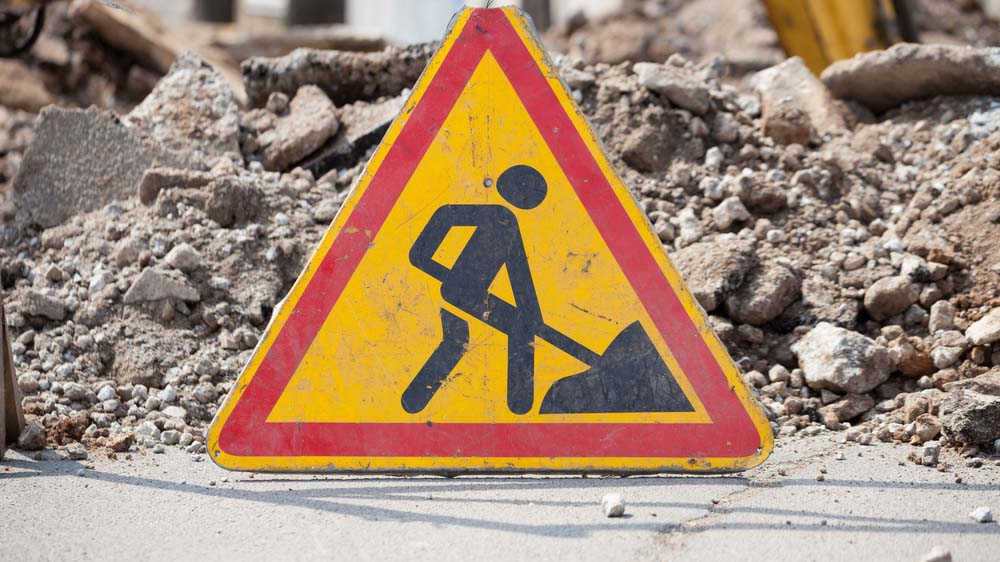 Is your intranet "Under Construction"?

BEST PRACTICE ARTICLE
Filed under: Articles, Intranets
In the early days of the web, it was very common to find entire websites marked as 'under construction', complete with animated roadwork icons. It was so common that there are a number of websites dedicated to the issue, highlighting it as poor practice (see www.cs.utah.edu/~gk/atwork/).
Although the practice is less common on websites than it once was, many intranets still contain a large number of sections 'under construction'.
In general, this happens when a new section of the intranet is being created. The template or section for the site is set up (often by another, more techical team) a list of ideas for content is written and some initial content may be loaded. The section is unfinished but the creators are excited and want to release it, so it is marked as 'coming soon' or 'under construction'.
Advantages
There are advantages to 'staking out' an area on the intranet and showing that it is a work in progress:
It shows that a team exists.
It allows staff to find out that particular information does exist, even though it may not yet be included on the intranet.
It may help staff to find out who to talk to about a topic.
It ensures that there is a logical place in the site's information architecture and shows what is included in each major section of the site.
It allows staff to load content to the intranet as they prepare it instead of waiting for everything to be finished.
It shows that the section is not yet finished and provides promise that there is more to say about the topic.
Disadvantages
In practice, intranets with sections that are under construction have usually been in this state for a long time. More often than not, they have a large number of sections under construction, not just one or two.
The key disadvantages of an intranet containing sections under construction are:
the staff experience of the intranet is eroded
trust in the intranet's ability to provide value is reduced
The first time staff find that the information they need is under construction, they are disappointed. The second time makes them frustrated. In talking to staff about their use of intranets, it is clear that it only takes two of these experiences for staff to say "there is nothing on the intranet – it's all under construction". When they next need to know something new, they are likely to use a different method, or not bother at all.
The reduction in trust can eventually cause staff to stop using the intranet as a whole, and the entire organisation suffers.
Creating an intranet section in stages
It is possible to build the intranet in stages without eroding the staff experience.
It is important to recognise that setting up a template or section is only the first step of the process. If the section will be created gradually and you decide to publish it without much content:
Establish a plan for creating the new section of the intranet. Ensure that the steps to be taken are clear and that resources are available. Ensure that content can be sourced or created and that sufficient time is allowed to do this.
Instead of a general 'under construction' sign, include details about what will be included in the section and when each part of it is expected to be completed. Meet these deadlines.
Ensure that there are clear contact details so staff know who to talk to for more information.
If the topic is something that staff will be interested in, let them know about significant updates via an email message or news story.