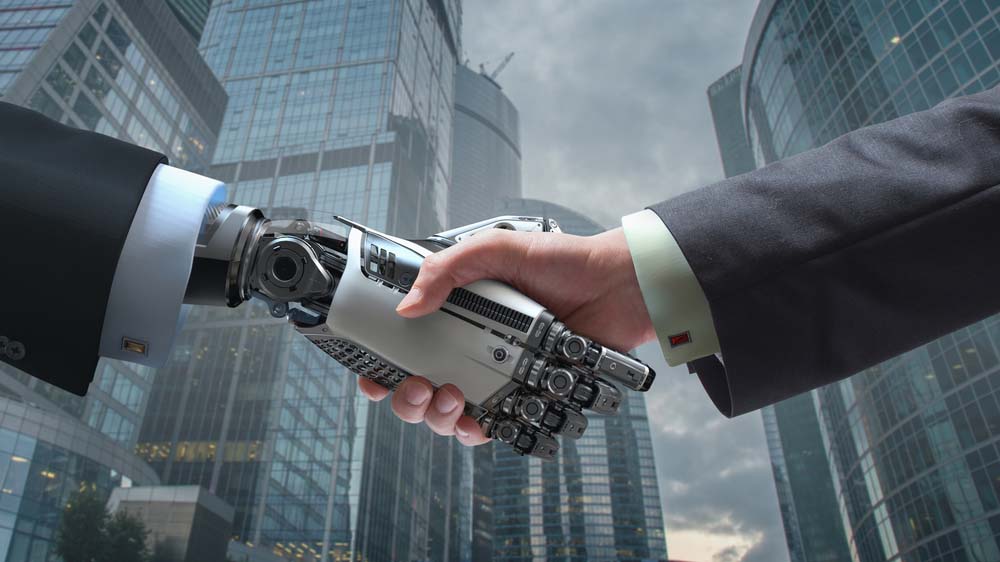 Where do bots fit in the digital workplace?

BEST PRACTICE ARTICLE
Filed under: Collaboration and social, Digital workplace
'Bots' have become one of the hot topics on the internet. They range from simple pieces of code to automate actions, through to semi-intelligent digital characters that you can talk to.
Apple's Siri made the first big splash, but was quickly followed by Google's Now and Microsoft's Cortana. Facebook has also bet big on bots, and Amazon surprised everyone with the success of Alexa, a physical device that sits in your living room. By the time you read this article, it's likely that the family of bots will have grown and matured further.
All of this has been driven by the technology breakthrough in speech-to-text conversion, which allows us to chat to Siri or Cortana in a (semi-)natural way. Suddenly, a conversational mode of interaction becomes possible, where we ask questions, or make requests.
The race is now on to deliver real intelligence behind the bots, to allow them to become an integral part of our days (and thus further embed the technology companies in our lives).
Bots come of age in the digital workplace
Eliza was perhaps the first 'bot', created in the 1960s as a simple online therapist. Its limitations, however, become apparent very quickly (try for yourself). It's not obvious that this could eventuate into anything of value, let alone within our workplaces.
Enter Slack as one of the new kids on the collaboration block, and suddenly bots become something exciting again. Slack has a whole ecosystem of built-in and third-party bots, ranging from the trivial to the highly useful. Now other vendors are following quickly in behind, to offer bots specifically for the enterprise.
Two use cases for bots
Like robots in the physical world, there is an incredible diversity of bots in the digital world. The challenge is to understand where bots fit in the digital workplace, and to appreciate why and when they're valuable.
To better understand bots, it's useful to consider two key use cases:
Bots for conversation. The ability to 'chat' with something, rather than just clicking buttons, is powerful. It allows information to be explored and uncovered, in the same way we naturally do when talking to a person. When combined with speech recognition, it also enables hands-free interactions, which will prove transformational in many frontline and field environments.
Bots for integration and automation. Organisations are packed with different systems, most of which have been run as stand-alone silos. Bots provide lightweight ways of coding new integrations between systems, to perform useful tasks. Working within existing 'bot frameworks', these mini apps may only be a few hundred lines of code in size, but are still surprisingly useful.
Of course, many bots combine both conversation and automation, which is what makes them particularly powerful.
For all this excitement, today's bots are still relatively primitive. So why should intranet and digital workplace teams care?
This question was explored in a Sydney session of the Intranet Leadership Forum. We gave the group two real-world scenarios to explore, and in less than an hour a compelling vision of the future emerged. This is what the group came up with:
Imagine you can only
talk
to your digital workplace, what would you want to ask it?
That was the first question we posed to the Sydney ILF chapter. Or to put the question another way: if you needed to work 'hands-free' (no keyboard, mouse or touchscreen), what would you ask the enterprise version of Siri?
These are just a few of the ideas that emerged:
What's my leave balance?
When do I get paid next?
Book me a holiday for …
What meeting rooms are available now?
Book a meeting room for 10:30 on Thursday.
Who has expertise in … ?
Who is in charge of …?
Find the expenses form.
What does this acronym mean?
What's happening today?
What's on for tomorrow?
Phone Bob.
When is Bob next available for a meeting?
What are the current loan rates?
How do I use the stapling feature of the photocopier?
It's immediately apparent from this list that an enterprise version of Siri would be useful for completing many tasks, most of them relating to the 'here and now'. As the sophistication of conversational capability grows, the number of useful questions increases.
You're a salesperson on the road, what tasks could a bot help
automate
?
The power of bots is most apparent at the frontline of organisations. This includes salespeople on the road, engineers in the field, or staff in branches.
Looking at the opportunities for salespeople, here are a few of the possible tasks that the group uncovered:
Give me the facts for client …
Tell me the recent sales for client …
Set up a new client for …
Find me a parking spot.
Find me petrol/a hotel/a print shop.
Recommend a lunch location.
Tell the client that I'm close.
Give me the traffic alerts.
Find me the best order for today's visits.
Share this presentation with the client.
Add a reminder for one week.
Check the stock levels of …
Register a new sale.
Record the mileage for this trip.
How are my sales targets?
Tell me the latest intranet news.
What do I need to approve?
To be fully useful, bots would need to integrate with internal and external sources. Internally, this would include the intranet, HR, CRM and ERP systems. Externally, sources would include maps, recommendation sites, weather, and more.
Bots enrich the enterprise experience
These two 'what-if' scenarios show that as bots become increasingly sophisticated, they can become an always-available 'concierge' for staff. Using a conversational mode of interaction, and drawing on a rich set of integrations, bots can make it easier for staff to complete work, and obtain information on demand.
In this way, they become an element of the overall 'enterprise experience', alongside traditional channels such as the intranet. They won't replace or supplant other systems, but they will drive innovation, and help to close the gap between enterprise and consumer experiences.
So let's start experimenting, and see how far we can go! "Hey intranet" anyone?
(Many thanks to the Sydney chapter of the Intranet Leadership Forum for their creativity in exploring the future for enterprise bots.)