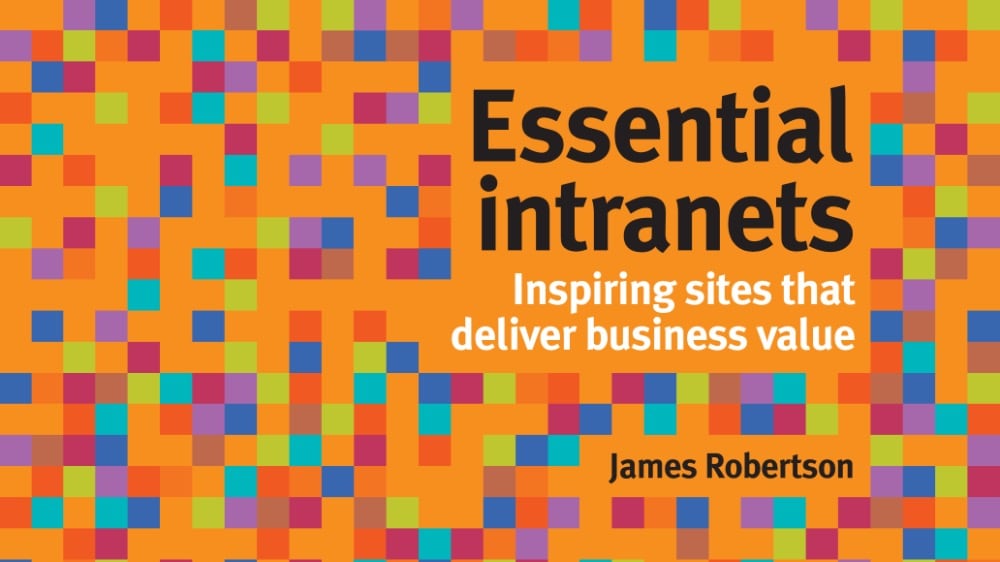 Get the definitive book on modern intranets
Filed under: Announcements, Intranets
Step Two has been in the intranet space for 20+ years. We've worked with clients around the globe, participated in hundred of conferences and run 10+ years of the Intranet and Digital Workplace Awards. Throughout this, we've been distilling best practices and sharing these with teams globally.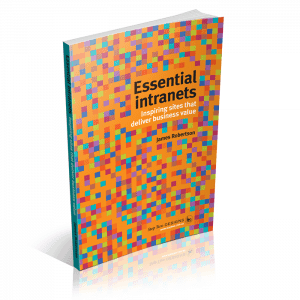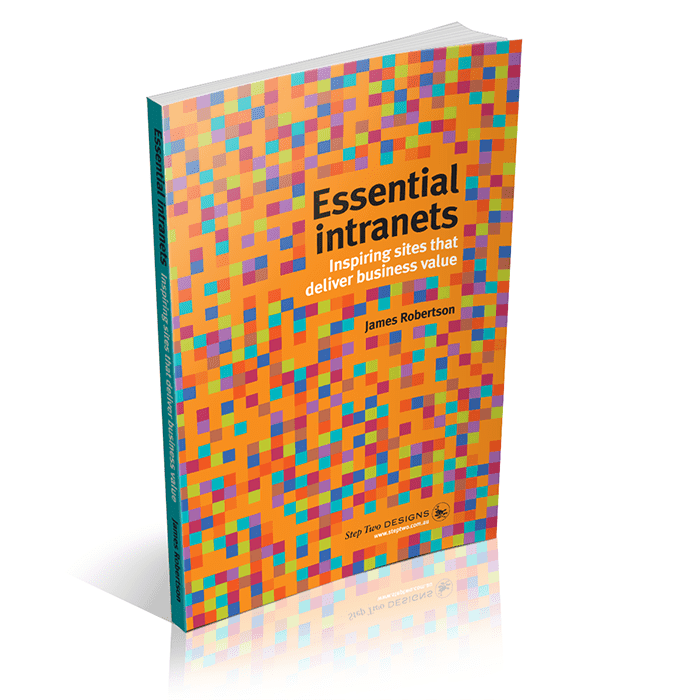 This knowledge and wisdom is elegantly communicated in Essential intranets: inspiring sites that deliver business value, our best-selling intranet book by James Robertson.
"Essential Intranets is the first systematic compendium of ways in which intranets can add value, and will be immediately useful to anyone thinking about their intranet strategy." Sam Marshall
This book explores the business drivers that underpin successful intranets, from improving internal communication and delivering trusted information, to improving customer service and mitigating business risks.
Each business driver is given a chapter, and potential approaches are explored, starting simple and progressing to more sophisticated options.  What makes this powerful is that every double-page spread consists of advice on the left, and full-colour screenshots on the right, drawn from award-winning intranets from around the globe.
This book will help you plan the future direction for your intranet, and will assist you to bring your stakeholders along the same journey. Whether you're using Office 365 or WordPress for your intranet, this book will help you to shape and sharpen your approach.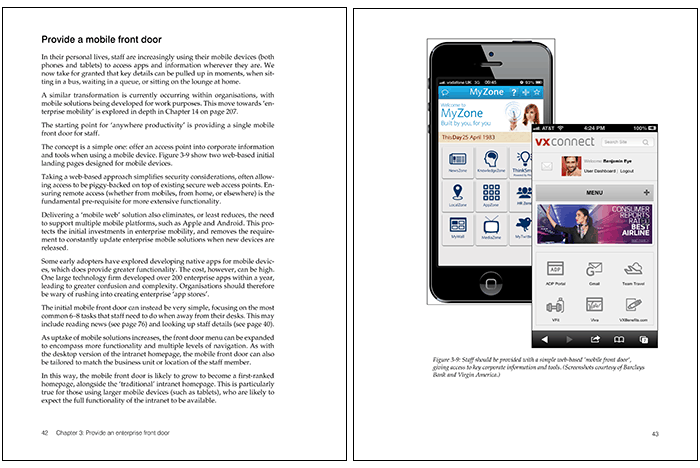 "Essential Intranets walks the reader through a clever journey: defining the purpose of a modern intranet, demonstrating how these features add value to a business and finally, calling upon his consultancy foundational strength, outlining the path to making it happen in the reader's organisation." Jonathan Phillips
Over 2,000 copies of this book have been acquired by intranet teams globally. You can purchase your electronic or physical copy from the Step Two store. Alternatively, you can get copies from Amazon US.
While you're here…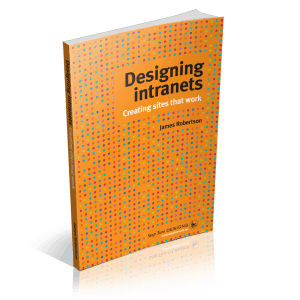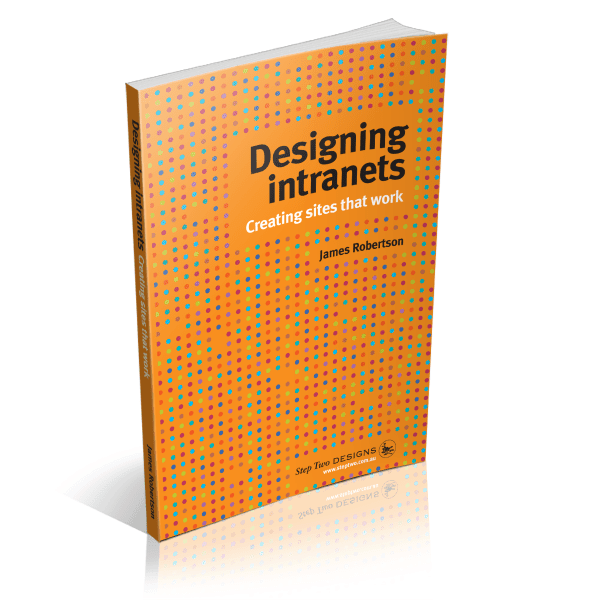 James Robertson's earlier book Designing intranets: creating sites that work remains the seminal description of how to apply UX techniques to intranets. It provides a no-nonsense approach that starts with intranet goals and branding, and works through to information architecture and user testing.
Pickup a copy from the Step Two store (paperback only, sorry!) or better yet, save money with a bundle of Essential intranets and Designing intranets.