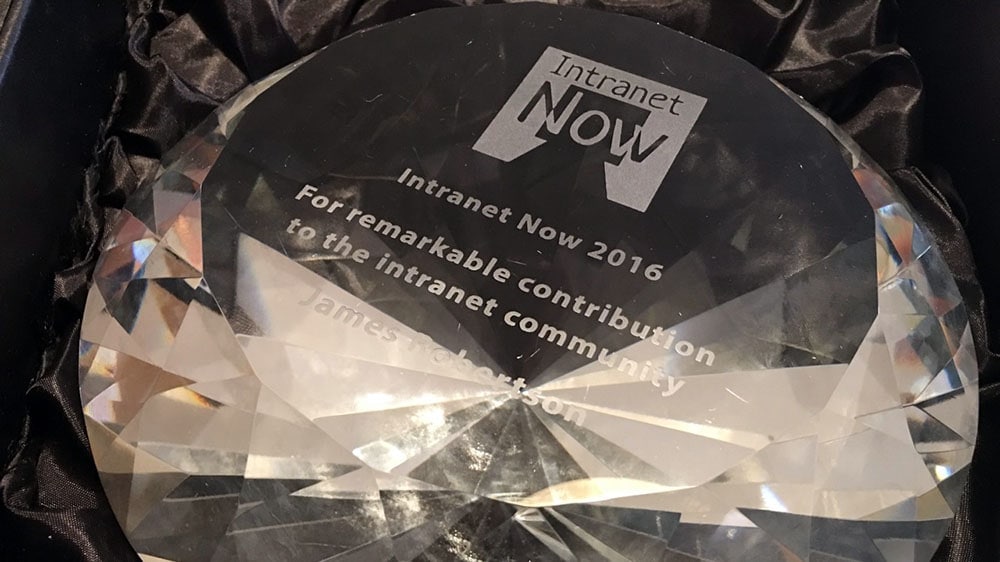 Thank you for the big lump of glass! (The Intranet Now Diamond Award)
Filed under: Announcements, Latest Features
Yesterday was the first of our Awards roadshow events, in London. I was pleased that the day had come, as I'd lugged five heavy glass trophies and two silver medals all the way from Australia in my bag. Finally, I could lighten my load!
So imagine my surprise when Wedge, on behalf of the Intranet Now conference, ambushed my event to give me this year's Diamond Award for "remarkable contribution to the intranet community".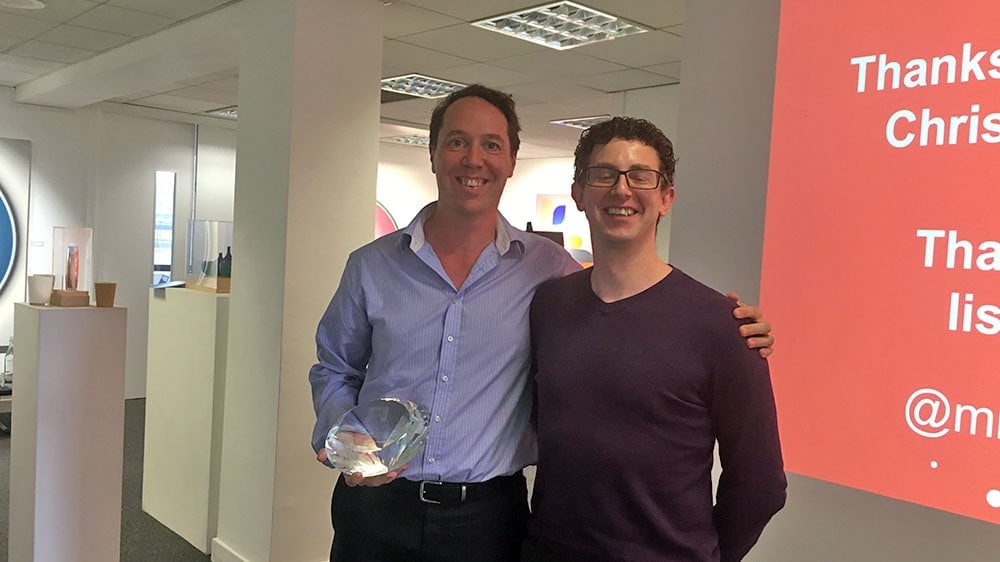 I'm tremendously honoured to receive the award. I've been in this space for 20 years, and what has kept me going through sometimes difficult times is the lovely folks in the intranet community.
So a big thank you! And onwards for another decade (or more).
PS. now I've just got the challenge of getting this enormous and heavy trophy home. I know, first world problems ;-)