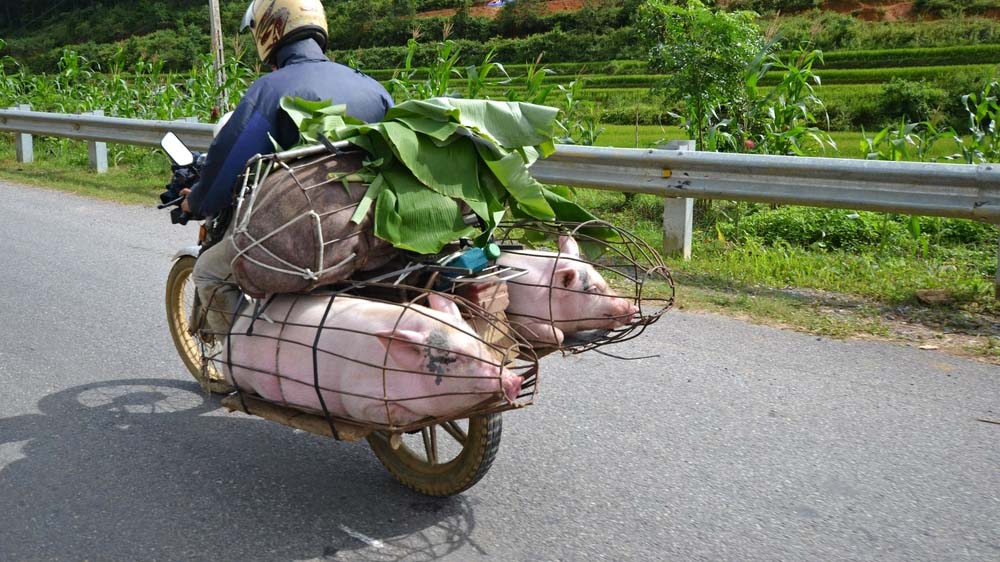 Reverse innovation of intranets in global companies
Filed under: Digital workplace, Intranets
Global companies, whether banks, pharmaceutical companies or non-profits, have a particularly strong need for great intranets. With tens or hundreds of thousands of staff across dozens of countries, intranets must be the glue that connects staff together.
Yet delivering a great intranet in a global business isn't easy. Typically major intranet projects are run out of head office, with substantial budgets and the latest technologies. In theory, the new intranet is then rolled out across the organisation, to the farthest corners of the globe.
But this is where the problems start. What works in New York, Frankfurt, London or Paris, doesn't necessarily work in Singapore, Sydney, Beijing or Rio. Resources are tighter, needs are different, and cultures vary.
What some organisations are discovering is that the greatest source of innovation is not the latest technology in head office, but the solutions already developed in far-distant locations.
Frugal innovation
Reading business journals, the latest discussions on innovation focus on what's becoming called "lean innovation", "frugal innovation" or "reverse innovation". This turns on the head the idea that innovation happens in first-world countries, and then pushed out to third-world markets.
Instead, it recognises that necessity is the mother of all invention. With limited budgets and cost-conscious consumers, emerging markets are increasingly developing new products that are both better and cheaper. These can then be brought into established markets as disruptive new solutions.
Perhaps the most well known example is GE's development of a cheap hand-held medical imaging device in an emerging market. Originally intended to reach hospitals that couldn't afford the full-service solution, it's gone on to transform well-established markets throughout the globe.
"It would be like strapping a gold brick to the back of their motorbikes"
Work we did for one global firm provides a similar example in the intranet space. We were responsible for researching intranet needs and issues in Asia, as part of a global project run by Martin White of Intranet Focus.
As part of this, we talked to staff in Singapore. They told us about the troubles they had with using the solutions provided by the head office in Europe. The intranet technologies were too expensive, it was impossible to get support and training with an 8-hour time difference, and every midnight in Europe the servers were taken down for maintenance (which was the start of the working day in Singapore).
They also told us about the even greater challenges faced by sales staff in Vietnam. The standard global solution for sales teams was to provide them for a laptop to use when visiting customers. But what we were told was this: "it would be like getting the sales staff to strap a gold brick to the back of their motorbikes". (The laptops would be stolen in moments, or destroyed by the rough roads.)
Instead, the local office had developed a handheld solution for a fraction of the price. Head office knew nothing of this solution. More significantly, this solution had the potential to be lower-priced and more effective than the corporate solution, with use throughout the globe.
Uncovering successes
The big advantage of global businesses is that they're, well, big. More like small countries than companies, there are literally hundreds of individual business units scattered across dozens of countries, each potentially developing their own solutions.
This is a hotbed of innovation. Some approaches will be bad, and should be discarded, but there will also be some gems waiting to be uncovered.
So alongside traditional top-down intranet improvements (which are still valuable), central intranet teams should seek out pre-existing successes. The following approach will help:
Seek out innovation. Spend time out of head office, visiting staff in regional locations. Take these "fact-finding missions" out to frontline and operational staff, and look for local ideas that have been previously unrecognised.
Give recognition. Celebrate local innovation, both at head office and in other regions. "World fairs" and similar approaches have long been used for this.
Pilot in other regions. Take the best of the ideas, and try them out in other countries and business units. Some will succeed immediately, others will fail, and many will be adapted to meet differing circumstances.
Spread the successes. Take the most successful ideas, and incorporate them into strategic plans and projects, rolling them out throughout the organisation, alongside top-down activities.
Grow a culture of universal innovation. Use early successes to grow a business culture of seeking out (and supporting) innovation throughout the globe. (Model this work on customer-facing strategies that are already in place in many organisations.)
None of this is to say that uncovering and sharing local innovations will be easy. There are significant barriers in terms of travel costs, corporate culture, differences in regional practices, and IT complexity. Despite these hurdles, smart organisations are increasingly realising that frugal innovation applies to staff-focused solutions, and not just to consumer-facing products.
What have you seen work?