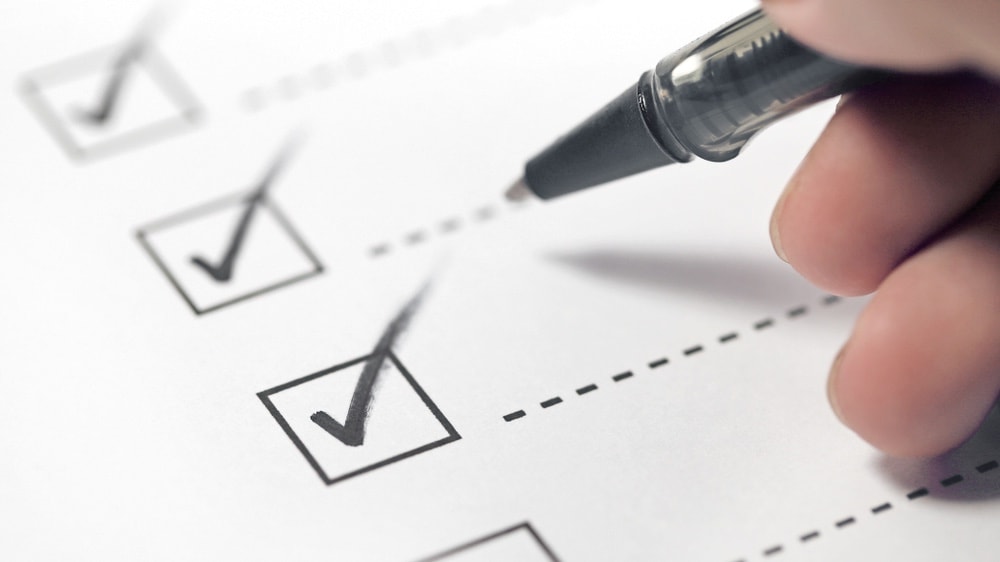 Do you need governance fundamentals?
Filed under: Intranets
All intranets must have the foundations of good governance if they're going to be successful and sustainable. The challenge of establishing this governance, however, can be daunting!
Without a solid starting point, creating governance can run straight into complexity and confusion. It can be hard to get stakeholders on the same page, cover both strategic and practical questions, and even to know what should be included.
Even if you have governance in place, it still may not be working well. Too often, governance documents may only cover part of what's needed, and there may not be real engagement (and endorsement!) from stakeholders.
If these sound like your situation, then what you need is Governance Fundamentals!
Twenty years of experience comes to this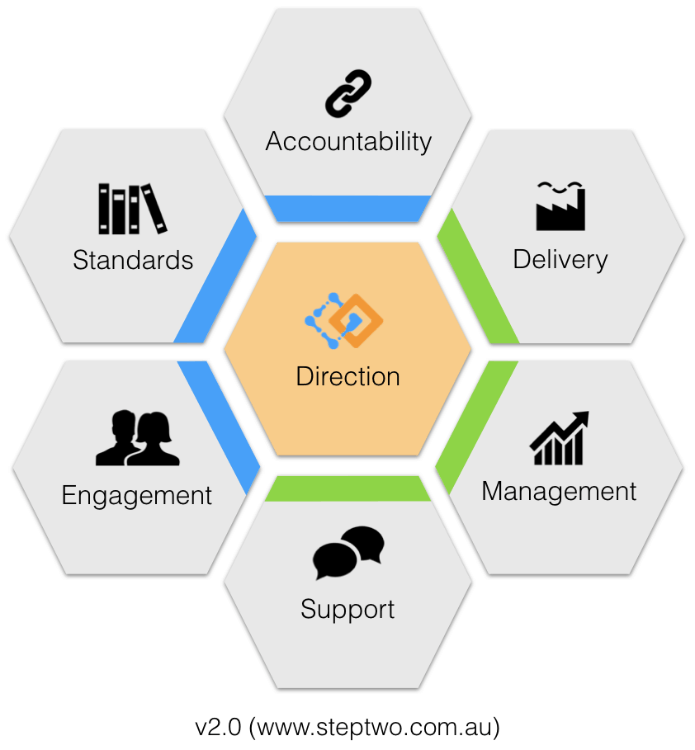 Step Two has been working in the intranet space for over 20 years, and we've worked with teams around the globe to help them deliver great sites. More than just knowing what great intranets should do, we understand the day-to-day challenges that face intranet teams.
Governance has proven the hardest nut to crack, as it can cover so many things, from the composition of a steering committee all the way down to good writing standards. Bringing together all of our experience, however, has enabled us to release to the world a unique governance methodology: the Intranet Operating Model.
The Intranet Operating Model provides a robust framework for intranet governance in organisations of all sizes. It offers a to-do list of tasks, as well as providing something that stakeholders can rally around.
Now that it's been out in the wild for a while, we're taking the next step and offering a quick engagement to establish governance fundamentals that gets your team off and running with our help.
What's included in "governance fundamentals"
Our governance fundamentals service includes:
One of our team quickly getting up to speed on your organisation and intranet.
Running a governance workshop that brings your stakeholders along the governance journey, structured around the Intranet Operating Model.
Providing a best-practice 'master' governance document that gives you a modular approach for establishing great governance.
Identifying further governance quick wins, where small efforts can deliver big governance benefits.
What you get from the service
Regardless if you don't have any intranet governance, or already have some governance in place, this engagement will give you:
A governance document that you can hold in your hands that the covers the fundamentals such as intranet roles and responsibilities and decision-making processes.
Brand new governance model, encompassing your existing documents or starting from the beginning.
Full benefits of Step Two's best-practice knowledge and experience, drawn from 20 years of work in this space.
Stakeholder engagement that gets them on the same page around key governance decisions, as well as helping them to understand the broader importance of governance.
A concrete starting point for determining further governance elements, as your intranet maturity evolves.
While this engagement can never flesh out the complete governance picture, the Intranet Operating Model has a modular construction, consisting of a single 'master' document, plus multiple 'component' documents as needed. The 'fundamentals' service gives you the master document, allowing you to carve the further work into bite-sized pieces. You can then steadily progress on broadening and strengthening intranet governance, positioning you for long-term success.
Establish the fundamentals!
We're not starting from a blank sheet of paper when it comes to intranet governance. We're therefore able to offer  governance fundamentals for just AU$5940/€4200/US$4450.
Best of all, we can provide this service across Australia and around the world, in-person or using video conferencing.
Want to know more? Get in touch