Dive into a video library packed with digital workplace insights
Filed under: Step Two Forum
It's commonly said that the biggest challenge of working within the digital workplace field is that you can't see what other people have done, as it's hidden away within the digital walls of other businesses.  That's what makes the Step Two Forum so valuable, as it doesn't just connect you up with other practitioners but it also enables you to directly see other intranets and employee digital solutions.
Even better, when you join the Step Two Forum, either as a Full or Global member, you gain instant access to a growing library of first-rate videos.
These are just a few of the videos available: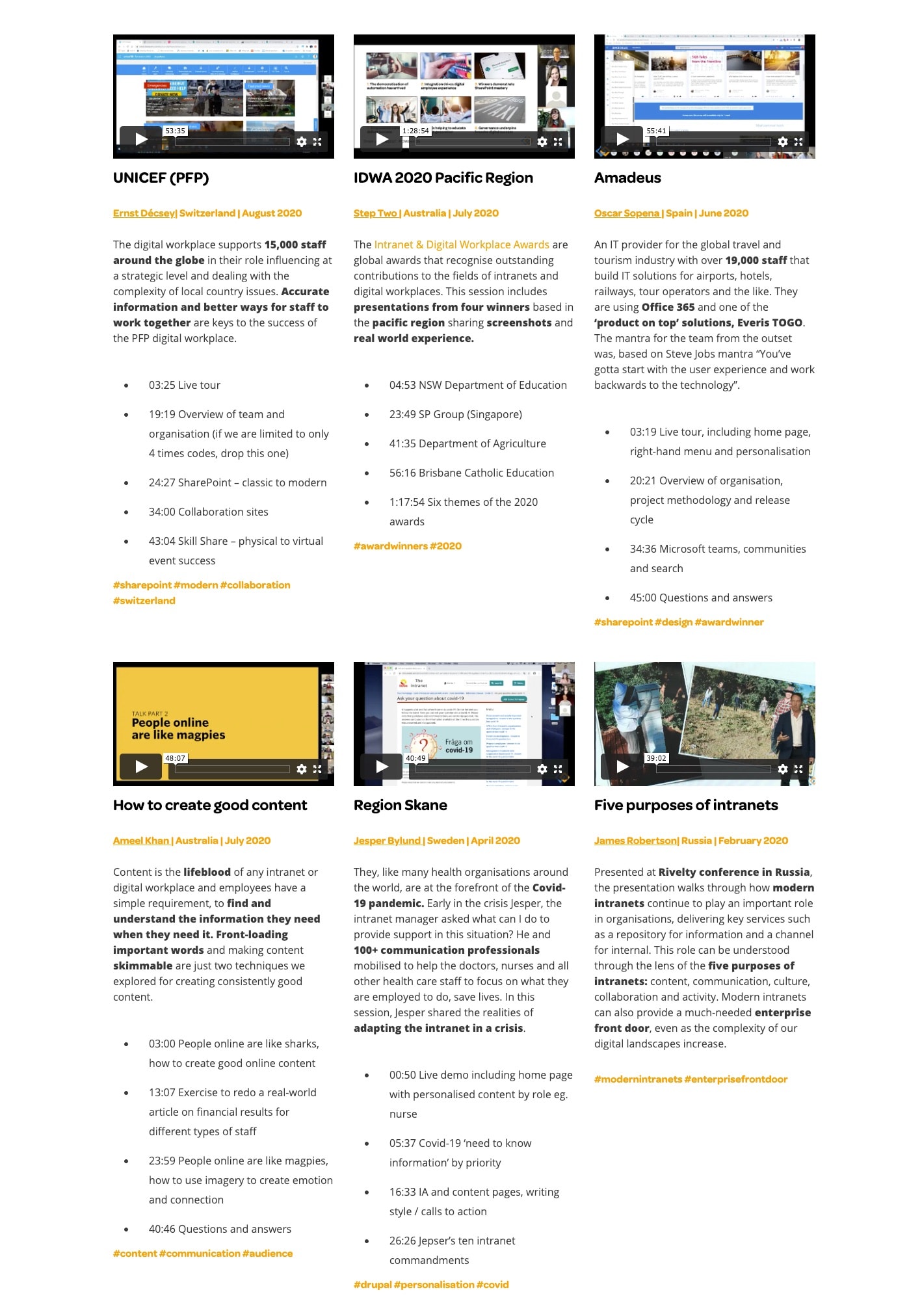 In addition to provide a unique selection of both live tours and and real-world advice, this library gives you timecodes for each video so you can jump straight to the information you need.
With ten live webinars each year, the Step Two Forum is rapidly adding to this remarkable library, so if you miss a session, you know that you can catch up in your leisure.
The world of work is changing rapidly, and there's more to come in the next few years. Join the Step Two Forum now, and know that you'll have the support and insights you need to deliver great outcomes and thrive as a digital workplace practitioner.