Step Two Forum
The Step Two Forum is a unique community for intranet, digital workplace and digital employee experience practitioners.
Full Membership supports the needs of teams within organisations and it includes quarterly in person workshops with access to additional online sessions and unique resources. The Forum includes the most engaged and active teams in Australia, and connects members with a global network of experienced practitioners.
Rich, engaging in person workshops
The central element of the Forum are the in person workshops that are held in Brisbane, Canberra, Melbourne and Sydney. These sessions are fully facilitated to deliver concrete insights and include topics like personalisation, stakeholder management and best practices for design of home pages. Sessions are run quarterly:
Three facilitated 1/2 day workshops with the topics selected by members. These provide opportunities for your key challenges to be explored the group, along with emerging trends and new ideas.
One day techniques intensive workshop that covers the latest techniques and best thinking on intranet strategy, design, management and technology.
Discover, learn and experience what real organisations are doing everyday to support their employees. Build your own skills and capabilities to deliver great solutions.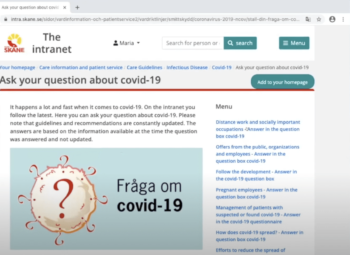 Ten online live tours per year 
Tours provide insider access to real organisations, showcasing what they are doing every day to support their employees, and sharing what has and hasn't worked along the journey. Members can ask questions directly to the presenters and most tours are live demonstrations of solutions so you get to see how the solution hangs together in the real world.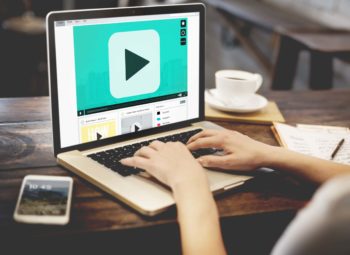 On-demand video library
The video library includes all previous live tours which explored intranets and digital workplaces within businesses of all types, sizes and geographic locations.
Watch online at a time of your convenience, to build an understanding of the organisation before diving into key features and insights. Each video is supported by a handy timecode list to quickly access the sections you need.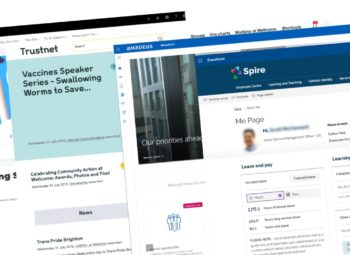 Intranet and Digital Workplace Awards Bundle (valued at AU$545)
The Intranet and Digital Workplace Awards have been running for 14+ years, inspiring and informing teams with leading-edge ideas and real-world solutions. Full members have access to this year's report and all previous 10+ years' of reports. Offering a remarkable resource that include 150+ case studies from winners across the globe, covering a huge range of ideas and approaches.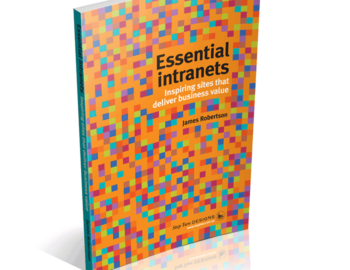 Free electronic copy of Essential Intranets and Intranet Roadmap
These two resources written by James Robertson answer the key questions for all teams on what the intranet should do and how to get there. The book includes 150 screenshots that covers from fundamentals through to leading-edge thinking. The Roadmap provides a clear project management methodology specifically designed for intranet teams.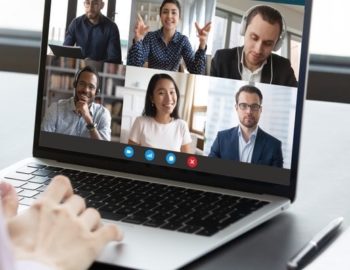 Free ticket(s) to Step Two webinars
Each year, Step Two runs public webinars that cover topics of interest to intranet, digital workplace and digital employee experience teams. This includes a showcase of winners from the Intranet and Digital Workplace Awards. Free tickets to these webinars are part of your global membership.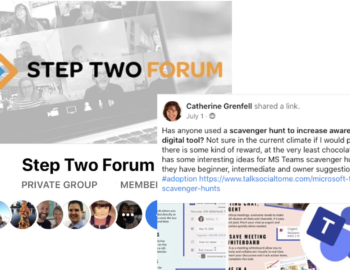 Members-only Facebook group
Meet and interact with members from around the world. Share content and see the latest screenshots and resources shared by Step Two. Ask and answer questions, as an active participant in the collective brainstrust of Forum members.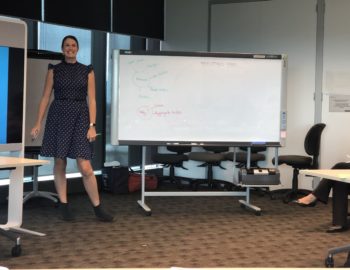 Support from Community Manager Rebecca Rodgers
Rebecca is the 'super-connector' at Step Two, and it's her job to know who's doing what in the intranet space. She is the manager of the Step Two Forum, bringing intranet teams together to share insights and experience.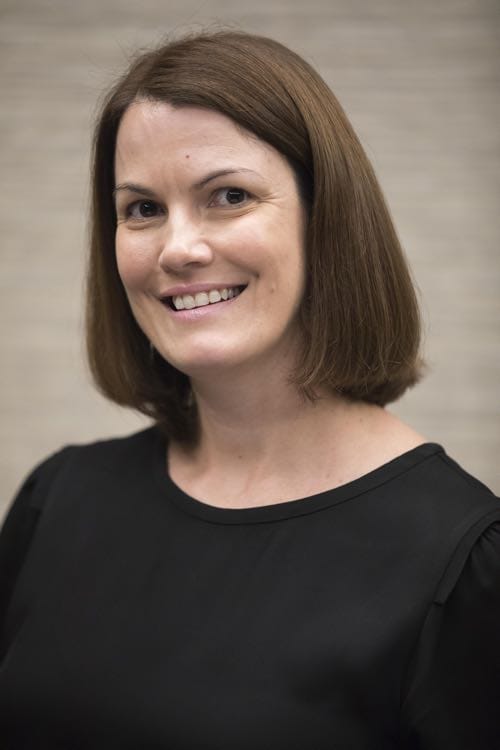 Rebecca Rodgers is an experienced and successful digital workplace and intranet consultant, with extensive experience in corporate and government organisations globally.  She manages the Step Two Forum, is a principal consultant and senior member of Step Two's leadership team.
Rebecca is able to quickly understand business issues and draw on a wealth of experience to tailor approaches that are both strategic and practical. She has a singular focus on helping teams and practitioners succeed, and with boundless energy, she's known for rolling up her sleeves to get the outcomes that are needed. 
She has a passion for UX and human-centred design to create exceptional digital workplaces, intranets and digital employee experiences. She brings an infectious enthusiasm to any setting, with an enviable reputation around the globe as a result of her consulting engagements, presentations and workshops.
As the manager of the Step Two Forum, Rebecca is responsible for supporting practitioners across Australia and around the world, as well as helping build the connections between teams that will last a career.
Taking up the reins from Catherine Grenfell, the creator of the Forum, Rebecca is excited to lead this community as it explores the wider worlds of digital workplaces and digital employee experience.
Obtain a guest pass
The easiest way to see how the Step Two Forum works is to come along to a workshop! Just fill out this request form, and we'll get it sorted:
Single
One "seat" at the table
Seat is for a nominated member and is transferable
Attendance at all workshops, plus participation in the online community
Knowledge can be shared internally with whole team
Team (3)
Three seats at the table
One primary contact within the team
Allows extended team (eg IT, comms) to participate
Full membership benefits, shared with organisation

.
Team (5)
Five seats at the table
Allows larger organisations to involve all team members
Provides growth option for current members

.

.
Team (8)
Eight seats at the table
Attractive for large organisations
Multiple teams across locations
Brings together all involved parties

.
All figures are quoted exclusive of GST
How does annual membership work?
Membership starts on the day you join and is for 12 months. For example from 4th September for 12 months. Membership is automatically renewed, you will be sent an invoice for the next year about one month before your renewal date.
Is membership for individuals or organisations?
Full membership is obtained by organisations, rather than individual practitioners. The level of membership determines how many "seats" at the table the organisation has. For example, single membership entitles one staff member to attend face-to-face workshops and to participate in the online community. Team (3/5/8) enables multiple team members to participate face-to-face and online.
Membership is transferrable within the organisation, as needed.
When and where are workshops run?
Workshops cover a variety of topics, from how to design a home page to the latest live tours from the best digital employee experiences around the world. They are every quarter, a calendar is published at the start of each year. Half day workshops run from 9am – 1pm and full day techniques intensives from 9am – 5pm.
Locations are in the city centre, full details with address and agenda are published in our members-only site.
I can't make a workshop, can I send another member of my team?
Yes, substitutions can be made at any time. Ideally please let us know beforehand to ensure the replacement person can easily access the venue. Many workshops are held at members workplaces and there may be a reception or security desk before accessing the room for the workshop.
What can I share with my team?
As intranets and digital workplaces are by definition hidden from public view, it is important to protect the confidentiality and privacy of members and their sites. The ethos of the Forum is to 'take away the learnings but respect the confidentiality of the people and/or organisations sharing'. You are therefore welcome to share resources within your direct team or organisation depending on your type of membership. But not beyond without express permission from the Forum manager. Screenshots remain the property of the organisation sharing.
How is my privacy protected?
As convenors of the Forum, Step Two will protect the privacy of members, and will never pass on details to any third party. Members must never share details with a third party without the express permission of the member.  
Who can join?
Practitioners who are directly involved in the support or management of an intranet, digital workplace or digital employee experience. Due to the nature of the Step Two Forum, consultants or vendors are not able to join the Forum.
Why is membership not open to consultants or vendors?
We are a vendor-neutral organisation and the community is based on business needs, not specific technology solutions.
How do I access screenshots, awards reports and other unique content?
When you join your access will be given access to a treasure trove of members-only content online. The real-world examples are ideal to shape thinking around new projects or use as evidence to convince others. The Community Manager, Catherine Grenfell can direct you to specific examples that are relevant to your situation.
What Aussies can join full membership?
All the benefits of global membership are included in full membership. We work very hard to deliver in-person workshops and networking opportunities primarily in ACT, New South Wales, Queensland and Victoria. To ensure the sustainability of our local offering we, unfortunately, can't make global membership available to our colleagues in these states. Colleagues from SA, WA, Tasmania and NT may join.
Can I update/ transfer my membership?
Who do I contact if I have a question about full forum membership?
How can I pay for my full membership?
Payment is via invoice or online using Paypal or credit card. Contact us if you have any questions.