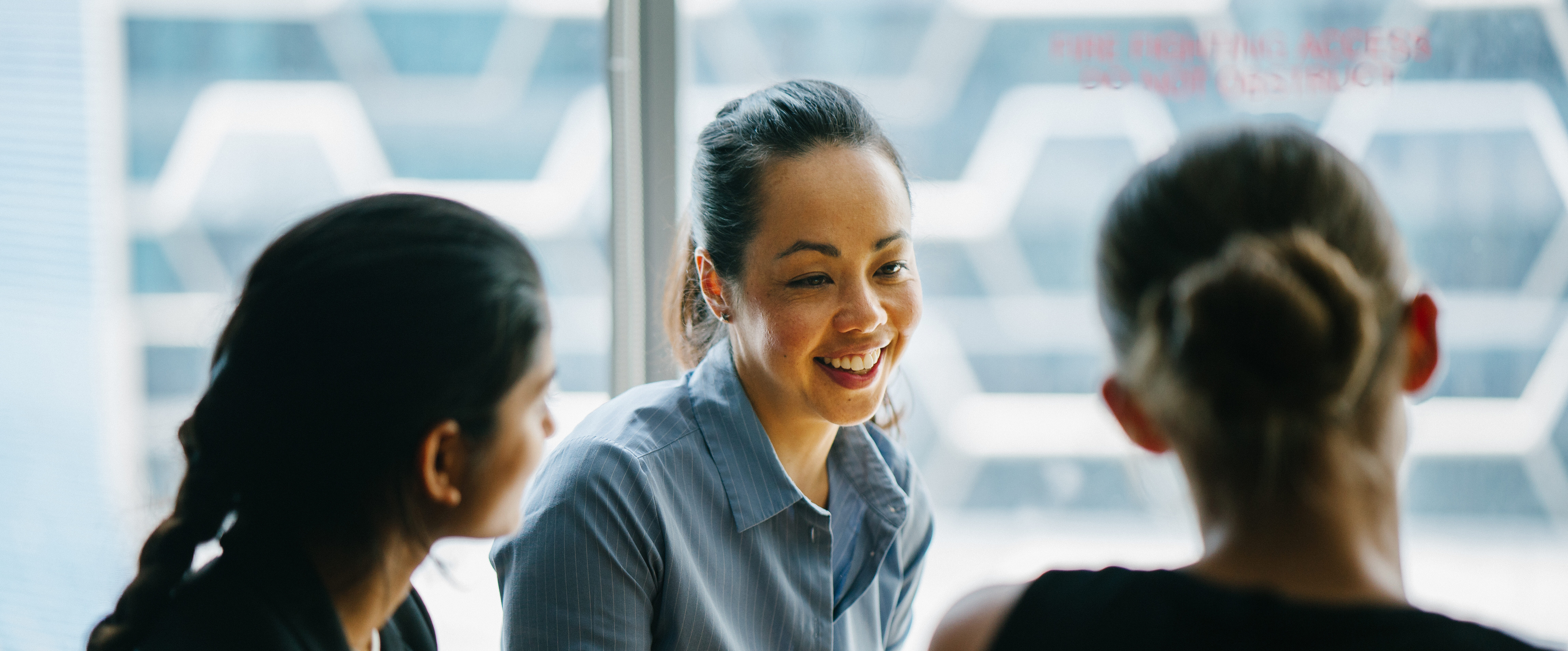 Convince your manager – the value of Step Two Forum membership
You're not alone!  The Step Two Forum gives you immediate access to an active network of practitioners, global experts and best practice thinking.
The business benefits are immediate, with proven value for practitioners and organisations. But for those who hold the budget, the benefits may be difficult to quantify. 
The Step Two Forum is specifically designed to help teams deliver more successful and more valuable digital workplaces. Membership provides many organisational benefits:
deliver a better and more valuable intranet, digital workplace and digital employee experience
maximise benefits gained from existing investment
achieve more with existing time and resources
gain access to the best  and latest thinking on intranets, digital workplaces and digital employee experiences worldwide
stop reinventing the wheel, by making use of proven ideas from other organisations
access specialist knowledge to supplement existing staff members, within existing budgets
increase your or your team's confidence and satisfaction, supporting motivation and continuity of team
members
reduce risks by avoiding mistakes already made by others
To help put your case to management, here is our suggestion on how to position the Step Two Forum to your senior team:
Email: Organisational benefits of Step Two Forum membership
Here's some ideas for wording your business case to your manager or management team.
Hi [name]
I'm interested in joining the Step Two Forum, a professional community for intranet and digital workplace teams. Forum membership will bring many benefits to the organisation, and will:
support the professional development and skillsets of our team by exposing them to global experts and best practice thinking
fast-track our intranet and digital workplace initiatives
improve the overall user experience and internal satisfaction with our digital workplace tools
give instant access to practitioners and experts that have faced (and overcome) similar challenges to us
What can the Forum do for [insert your Organisation's name]?
Our intranet/digital workplace is [insert a general statement here about your intranet/digital workplace e.g. is at the first stage of evolution, being used by office staff only OR recognised as the go to place for organisational information].
Over the next 6-12 months, the key areas of focus are:
[examples might include: redesign the HR section to support self service, be clearer about what tool to use for what work, create an authoring community to improve the quality of content, introduce integrations between systems and tools to provide a seamless end-user experience]
The Forum will provide me with skills, techniques and real life examples of how to improve our intranet/digital workplace. I'll have access to best practice advice on how to avoid common pitfalls and real-world examples of what others have done to support similar initiatives.
I will also be inspired to think about our broader digital employee experience in new and creative ways improving my perspective and allowing me to focus on what I want to achieve for [organisation name]. I'll be able to share my new skills and insights with the whole team, contributing to everyone's success.
The investment
For the same investment as a single conference, the Forum gives me access to a year's worth of ongoing learning and resources to support the team.
The Forum is an annual membership of [insert cost based on your membership level] giving me/the team access to [insert inclusions based on membership level].
Thank you for considering my request. I look forward to discussing this opportunity with you further.
Kind regards
Some general hints on how to approach your approving manager
Think about the person approving this request.
What are their expectations of what you and your team should achieve next?
Provide an example of how the benefits of the Forum match their expectations. Emphasise solutions, answers and outcomes.
Do they have an outwards looking viewpoint?
Are they interested in what other organisations are achieving? Emphasise the insider access to other organisations, to see live tours and connect one on one with teams across the globe.  Build a reputation for your organisation by being part of this unique and innovative group of intranet and digital workplace practitioners.
Do they have a risk based approach to business?
By learning from the mistakes of others, your organisation can be assured they won't fall into the same trap, and aren't investing money in "reinventing the wheel".