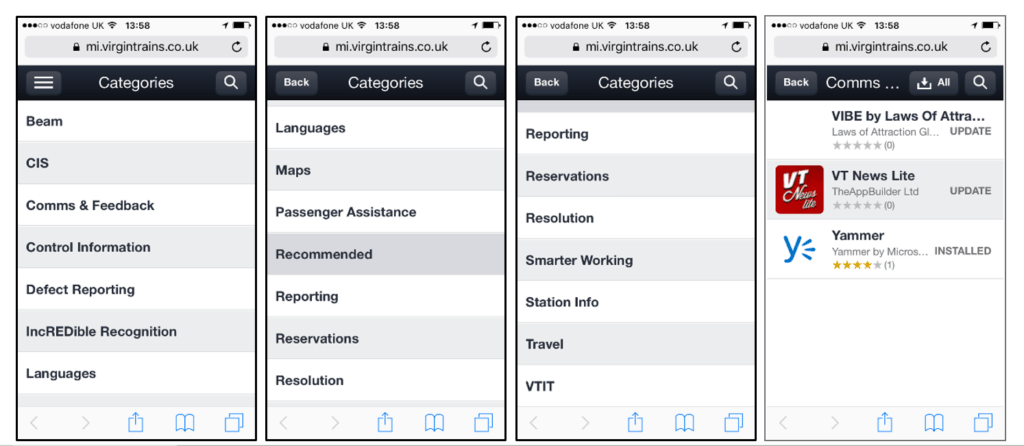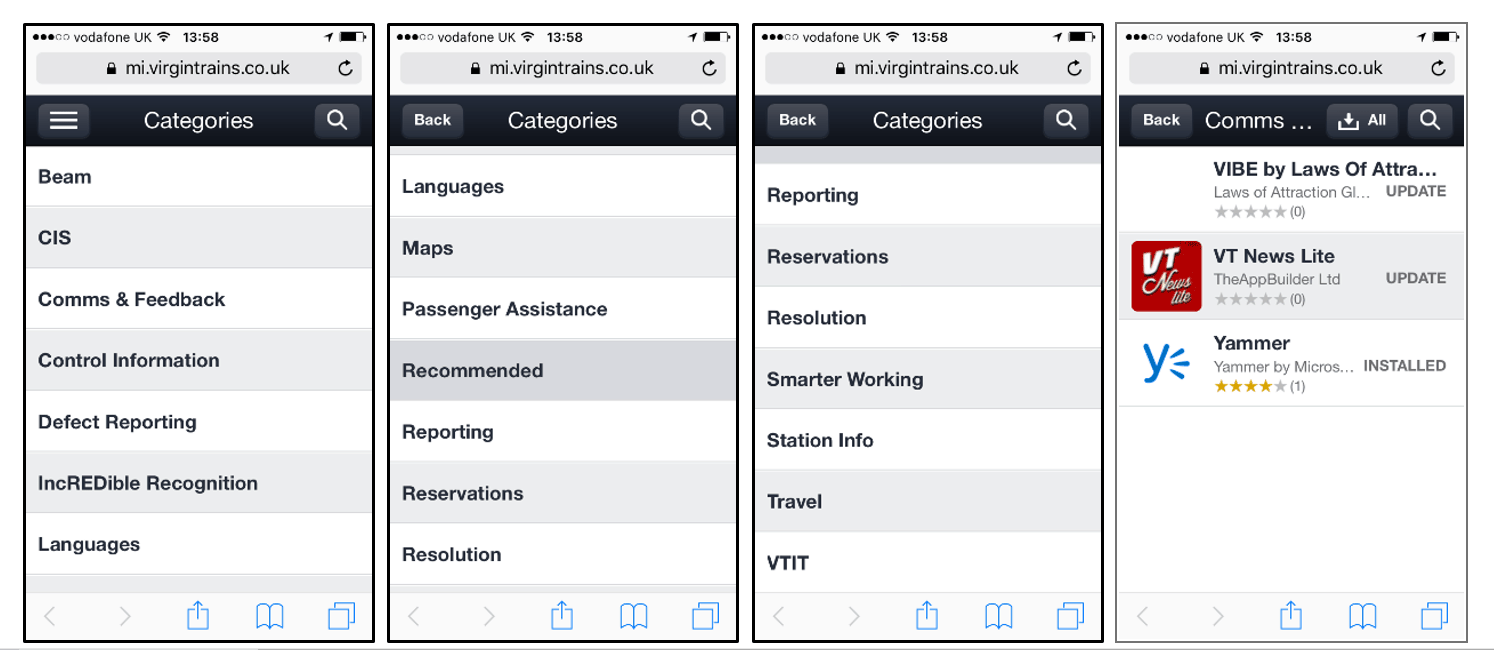 * Screenshot remains the copyright of the entrant, and may not be reproduced without written permission.
Virgin Trains: Engaging staff via mobile and social apps
Virgin Trains has introduced a mobile-first digital workplace to engage and meet the needs of its non-deskbound workforce. A number of apps have been introduced including Yammer, a video player, IncREDible for employee recognition, Vibe to record employee sentiment and a number of operational apps within the 'Amazing Apps' app store.
Adopting several highly innovative approaches to the apps and related content, the company is experiencing high levels of engagement and adoption.
Why this won a Gold award
There's an admirable emphasis on understanding how employees feel – from using the Vibe app to conducting research interviews in employees homes.
The team has been bold in its execution – ditching the intranet and investing in solutions which are primarily designed for mobile.
There are impressive levels of adoption across Yammer and the recognition app.
The fact that all this has been achieved in a cost-neutral way by replacing existing channels is highly impressive.
We love the use of video, the humour evident within it and intelligent approach to content.
Full case study
Get a copy of the full case study as part of the 2017 Intranet & Digital Workplace Showcase report. This is packed with real-world screenshots and insights that will inspire your leadership team, and help you deliver a successful project.