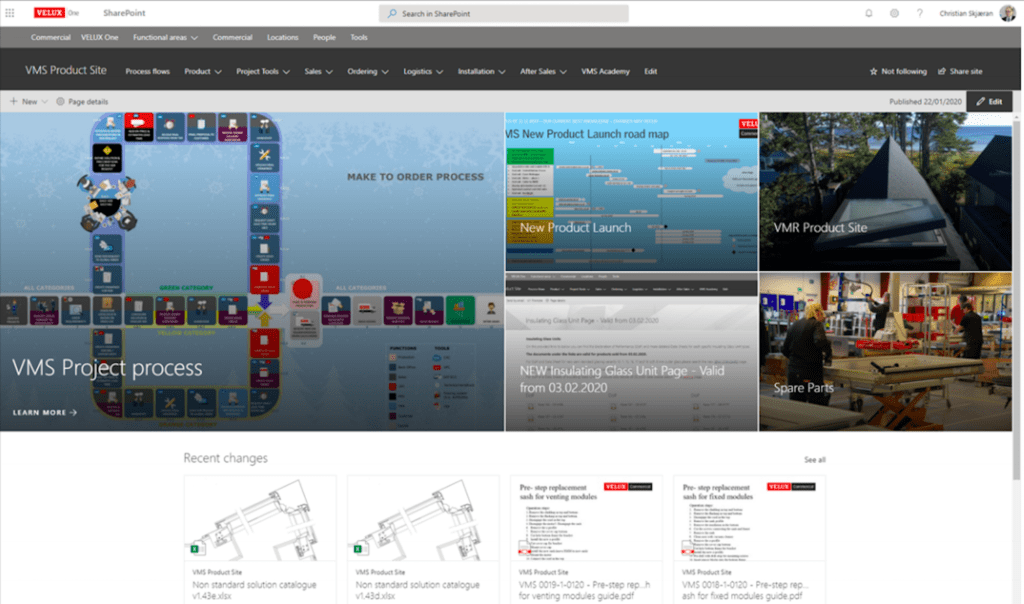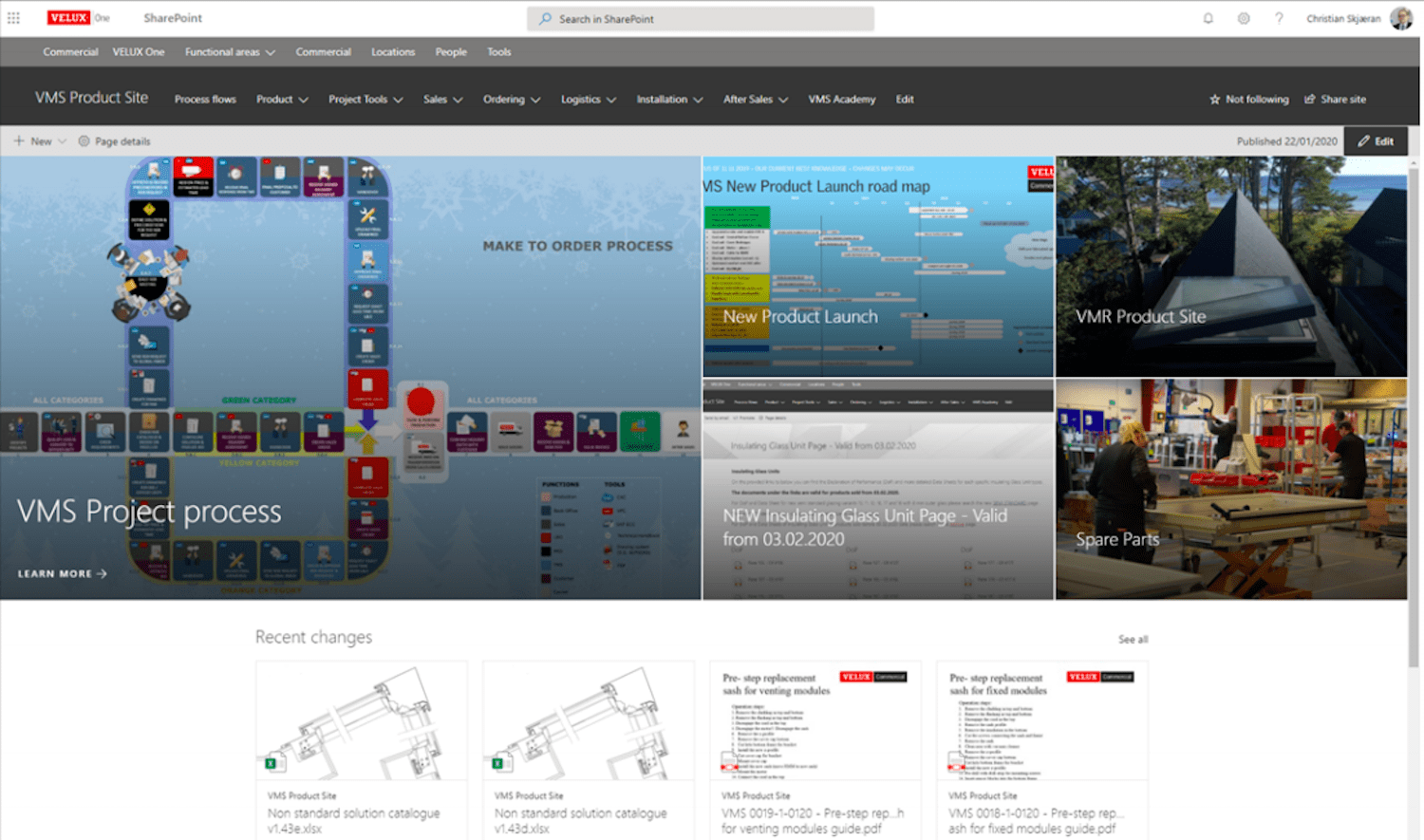 * Screenshot remains the copyright of the entrant, and may not be reproduced without written permission.
VELUX Group: Reimagining a SharePoint Online intranet
To move away from the constraints of a customised SharePoint Online intranet and reduce dependency on vendors,VELUX Group has relaunched its intranet, based mainly on SharePoint Online out of the box. Two plug-ins and additional analytics packages have been added to bridge gaps in functionality. The content and information architecture has been completely rewritten from scratch, with no content migration involved. The intranet team has leveraged an existing network of community managers as champions and content owners to shape the new intranet.
The project has been delivered at a fraction of the cost of the previous intranet. Additionally, a mature and ongoing Office 365 adoption program branded as 'GET IT' has helped to support employees in using digital workplace tools and in new ways of working.
Why this won a Silver award
Persuading multiple stakeholders to move from a customised intranet to one out of the box is challenging, but the team has successfully pulled it off.
There has been a high level of involvement from the network of community managers, helping to drive improvement and adoption.
The low costs associated with the project are impressive.
There has been confidence and clarity in the strategy and vision for the new intranet throughout the project.
The GET IT program is innovative and high impact but delivered at a relatively low cost.
We love how it has evolved to offer a wider digital literacy focus.
The format of the webinars is particularly well done and highly tuned to the needs of users.
The new intranet and the GET IT program are getting strongly positive feedback from users.
Full case study
Get a copy of the full case study as part of the 2020 Intranet & Digital Workplace Showcase report. This is packed with real-world screenshots and insights that will inspire your leadership team, and help you deliver a successful project.