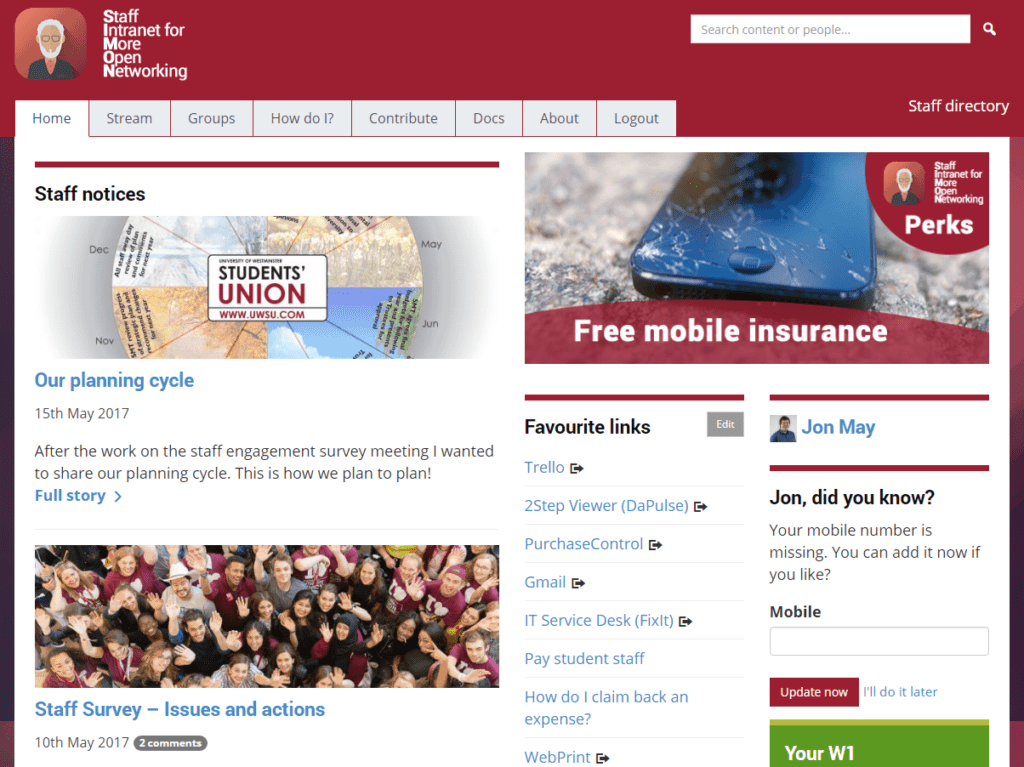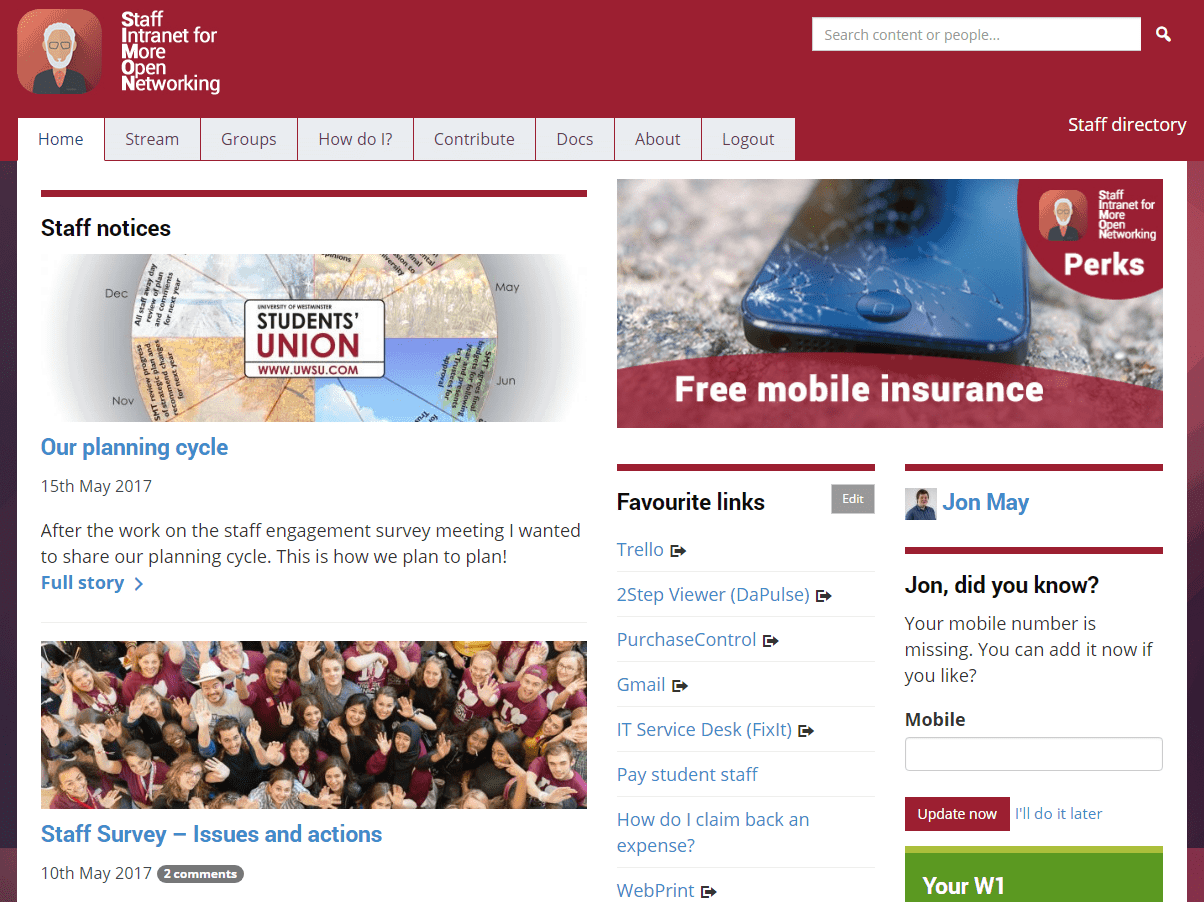 * Screenshot remains the copyright of the entrant, and may not be reproduced without written permission.
The University of Westminster Students' Union: Creating an excellent small company intranet
The University of Westminster Students' Union (UWSU) has created its first intranet with impressive results. There are targeted communications, groups, profiles, HR self- service and a variety of features including integration with some third party app such as CityMapper.
The intranet is improving processes right across the organisation, enjoying high adoption and also producing time savings. There are a number of small innovative design features throughout.
Why this won a Gold award
This is an excellent effort for a first intranet which is starting to impact and improve processes right across the organisation.
There's a lot of value gained in some of the HR processes, particularly in recording sickness and applying for annual leave.
The way this was researched, built, tested, launched and managed by just one person is highly impressive. He even recruited his grandmother for usability testing!
There was imagination used in the launch including targeted ads for different age groups.
There are some creative design features and small but impressive integrations throughout.
Full case study
Get a copy of the full case study as part of the 2017 Intranet & Digital Workplace Showcase report. This is packed with real-world screenshots and insights that will inspire your leadership team, and help you deliver a successful project.