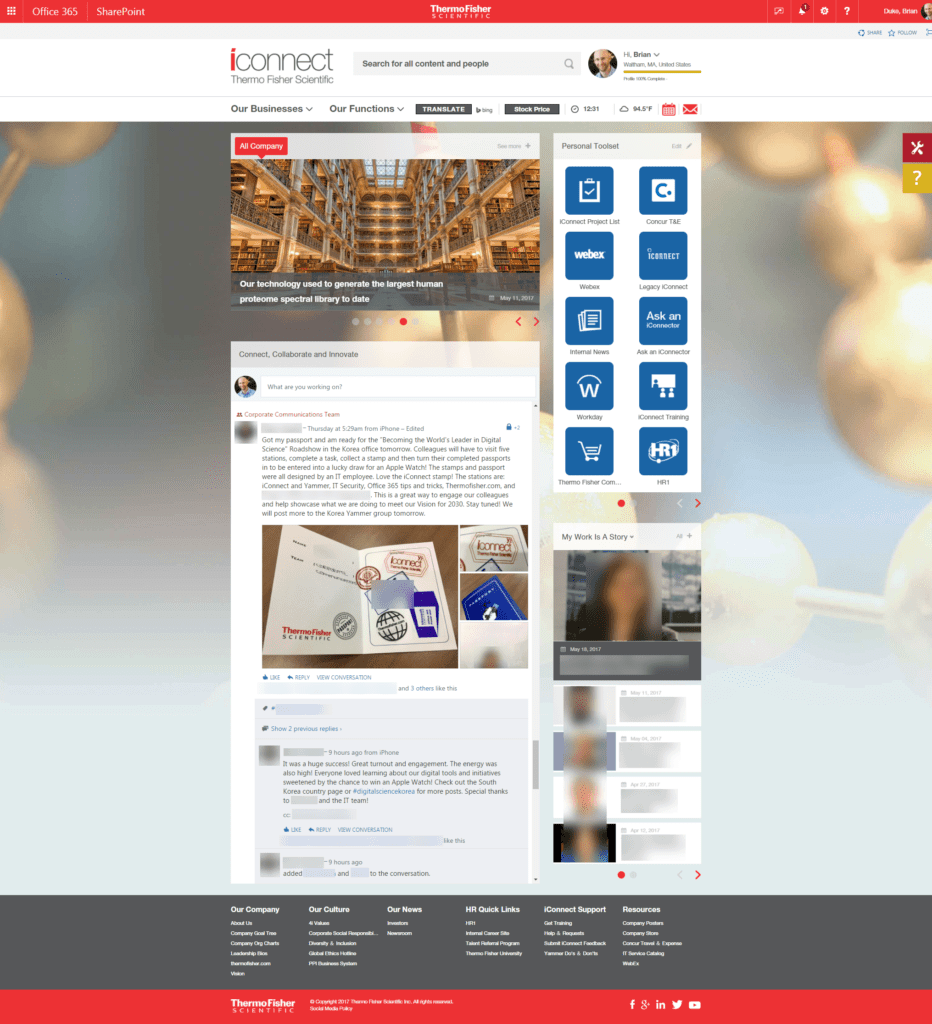 * Screenshot remains the copyright of the entrant, and may not be reproduced without written permission.
Thermo Fisher Scientific: Fostering collaboration through the intranet
Thermo Fisher Scientific has created a brand new social intranet called iConnect based on SharePoint. A set of site and page templates have been created for functions, businesses, regions collaboration and more. Several enhancements to people search have also been made. Yammer feeds are integrated extensively throughout.
Benefits include an uptick in use of Yammer for knowledge sharing and a better flow of communication, reflected in a number of specific use cases.
Why this won a Silver award
This is a very solid roll-out of a social intranet to over 50,000 employees, powered by strong ownership at the individual site level.
People search has been extensively improved, not only by importing skills data from the HR system but also by creating relevant searches from each organisational site.
Yammer integration has resulted in high levels of engagement, demonstrating that the intranet is making very positive contribution to communication and collaboration throughout the company.
There is a sense of experimentation across a number of use cases, including the creation of a power app to update project information from mobile devices.
Full case study
Get a copy of the full case study as part of the 2017 Intranet & Digital Workplace Showcase report. This is packed with real-world screenshots and insights that will inspire your leadership team, and help you deliver a successful project.