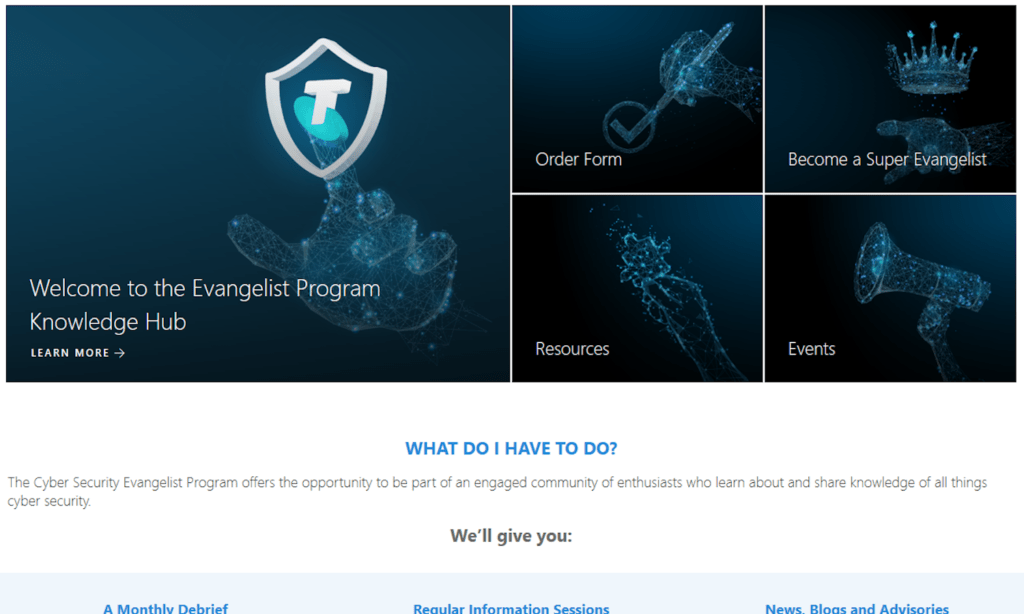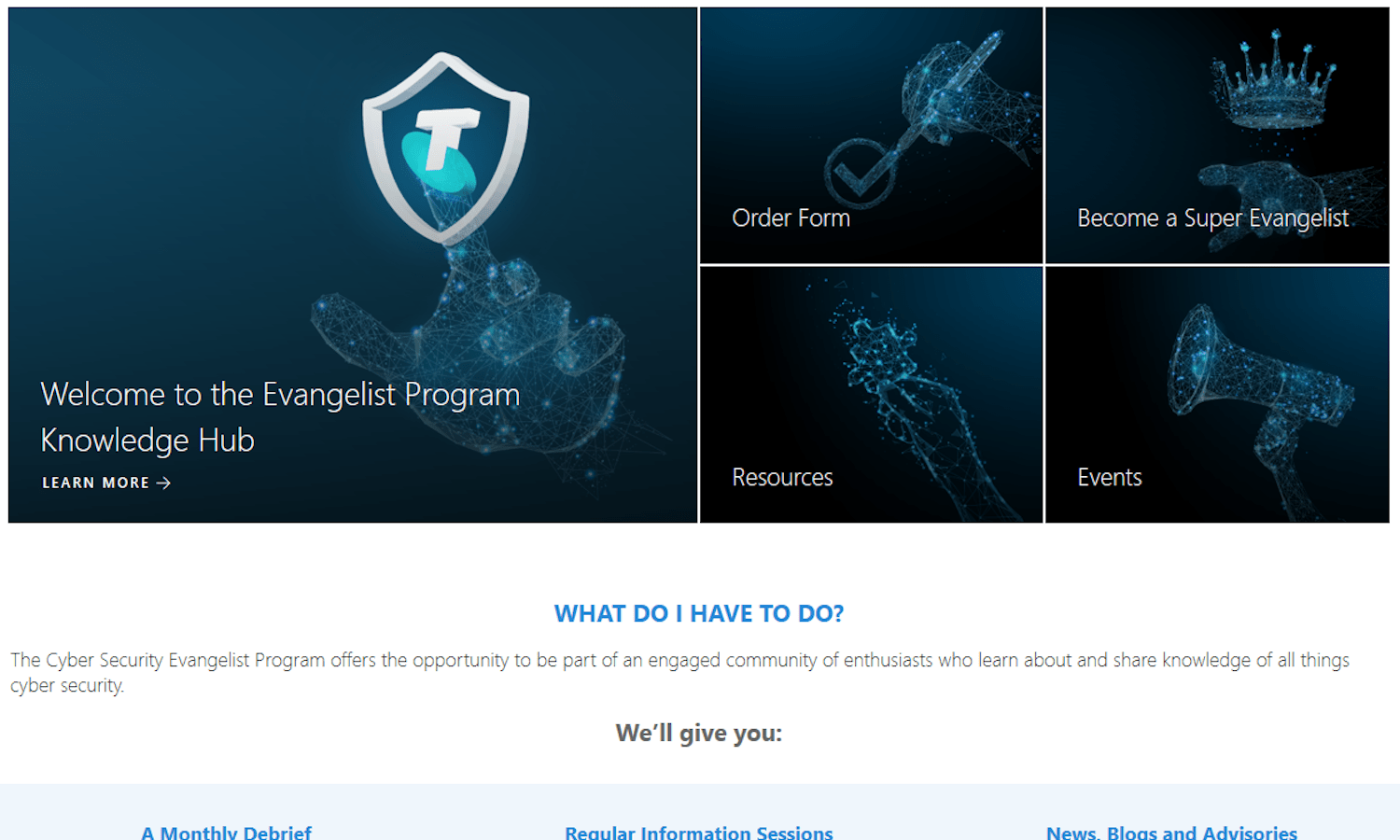 * Screenshot remains the copyright of the entrant, and may not be reproduced without written permission.
Telstra: Scaling a champions program with automation
In order to drive awareness and change employees' behaviours around cyber security, Telstra's Cyber Influence team has created a champions program to help spread the word. In order to scale up the program and increase the number of evangelists, the team has used Office 365 and Microsoft's Power Platform to automate much of the administration of the prorgram, including the onboarding process. The team has also used gamification to engage evangelists and encourage participation.
The result has been a doubling of the numbers of evangelists without creating any additional administration for the team. The program has also received very good feedback from evangelists.
Why this won a Silver award
Involving champions and taking an engagement-led approach to to a relatively dry topic like cyber security is innovative in itself.
We love the approach of leveraging the automation capabilities of Office 365 to underpin the expansion of the evangelist program.
The use of gamification is well executed and appears to have helped support and sustain the program.
The increase in the number of evangelists without causing extra workload for a small, busy team is impressive.
We think this is an inspiring example, with approaches that can be used to support champions programs that operate across other areas of the digital workplace.
Full case study
Get a copy of the full case study as part of the 2020 Intranet & Digital Workplace Showcase report. This is packed with real-world screenshots and insights that will inspire your leadership team, and help you deliver a successful project.