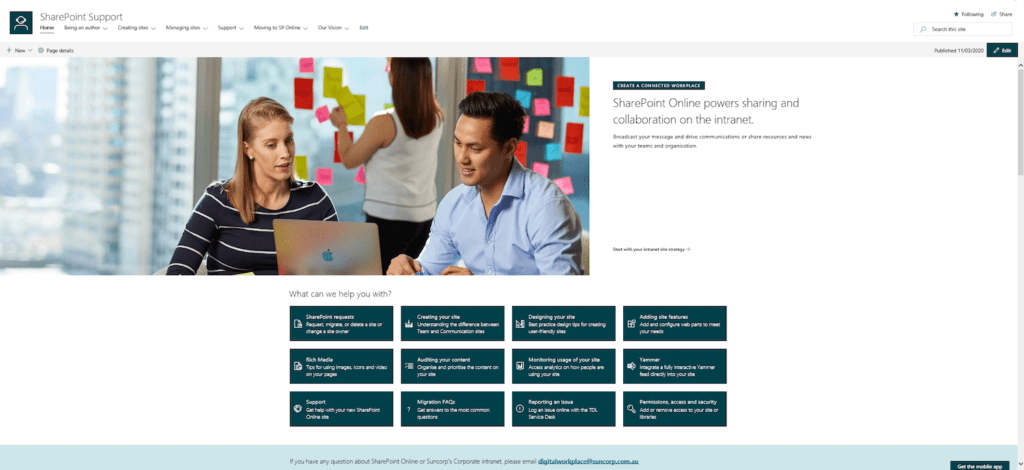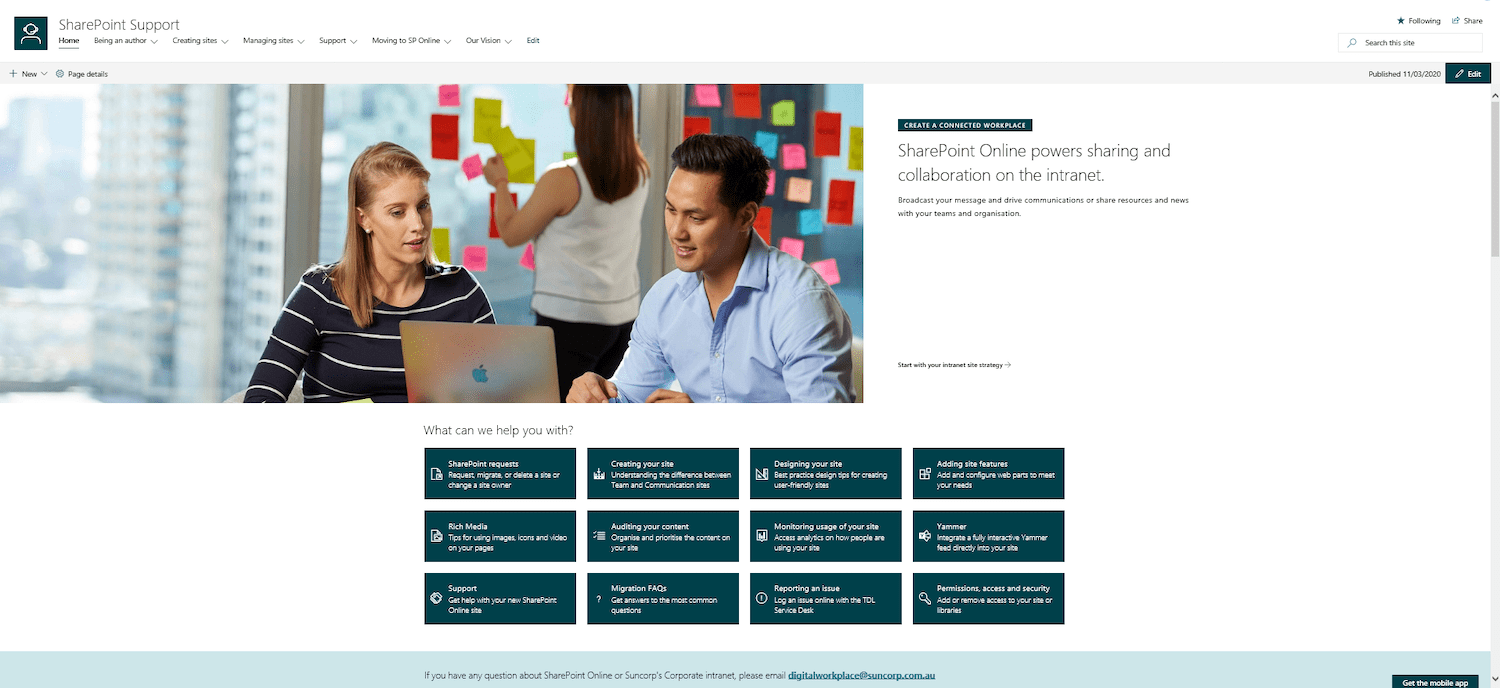 * Screenshot remains the copyright of the entrant, and may not be reproduced without written permission.
Suncorp Group: Building an engaged editor community
In aiming to build a new SharePoint Online intranet, Suncorp Group's small intranet team has created a training and governance program to engage and educate a publishing community of 700 intranet editors. The aim of the program is to build a sustainable, high-quality intranet, based on a devolved publishing model.
The team has achieved this through several different approaches including establishing clear support level agreements (SLAs), creating an active Yammer group where questions are answered by the community, running extensive training, providing self-service resources and encouraging knowledge sharing across the community. This has led to high levels of involvement and engagement, a sustainable intranet publishing model and an increase in editor skills and confidence that aligns to Suncorp's broader strategic aims to increase digital skills for employees.
Why this won a Silver award
The team has established real clarity and consistency by developing a support framework, articulating SLAs and then sticking to them.
Effectively managing such a large group of editors with a small team and zero budget is a real achievement.
Levels of participation and engagement with the program are very good, showing it is having real impact.
We love the alignment with wider ambitions to upskill the workforce in relation to digital tools.
There are some great examples of community management, including linking different parts of the business together with similar problems, highlighting examples in training and emphasising the use of an online community.
Encouraging content editors to add their publishing role into personal development plans is a nice touch.
Full case study
Get a copy of the full case study as part of the 2020 Intranet & Digital Workplace Showcase report. This is packed with real-world screenshots and insights that will inspire your leadership team, and help you deliver a successful project.