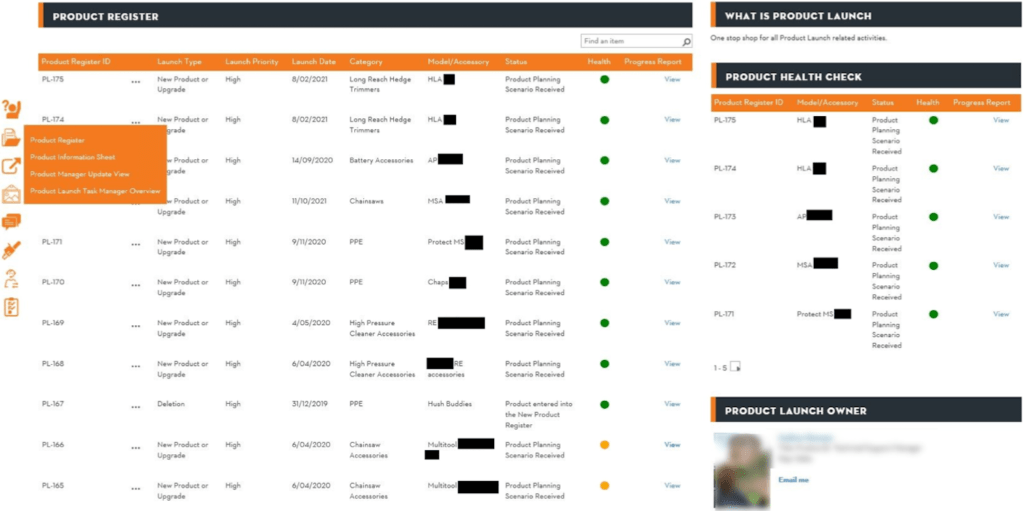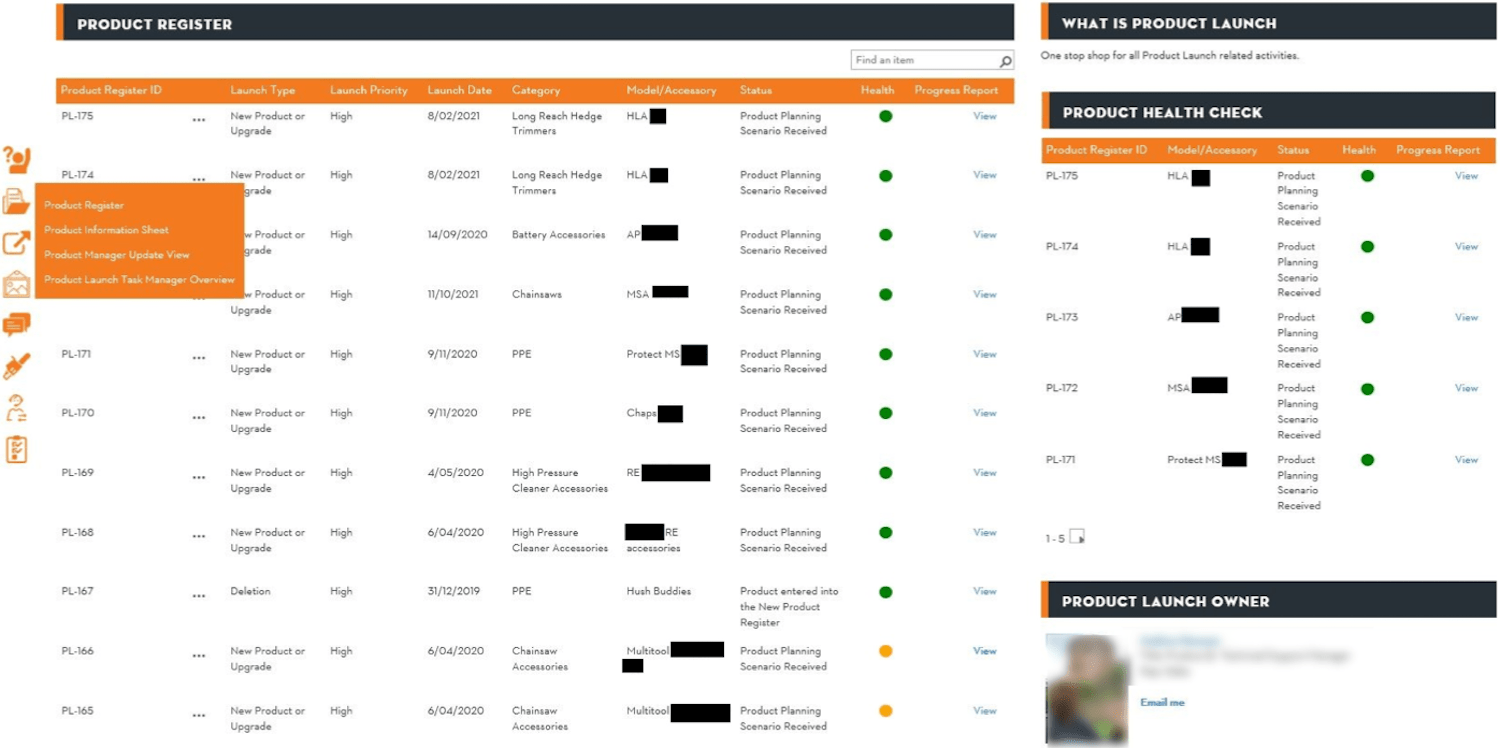 * Screenshot remains the copyright of the entrant, and may not be reproduced without written permission.
STIHL Australia: Transforming a critical business process
STIHL Australia has automated the process for the launch of its different products into the Australian market, a core activity which involves a large number of people in the company. Previously the process was complex and inefficient, mainly carried out through a series of spreadsheets. This created risks in the process. The new Product Launch Process (PLP) is accessible via the intranet and allows everybody to track the progress of each product launch, as well as view related information and documents. Relevant tasks are also allocated to individuals.
Notifications, workflow and process automation has transformed the launch of products, significantly reducing risks, and resulting in time savings and faster time to market. The increased transparency and accountability is also driving improvements to the process and creating a better employee experience.
Why this won a Silver award
This is a great example of applying automation to a complex business problem, resulting in significant improvements.
We like how the new PLP has helped drive transparency and clarity, meaning people are becoming more accountable and driving improvements in the process.
Making the new system accessible via the intranet is helping to build up a true digital workplace.
13.4 weeks of saved time per year is a huge efficiency for a small company like STIHL Australia.
There has been smart scoping work carried out, bringing all the information about one product launch into a single place.
There is a huge contrast between the previous process and the new one, meaning nobody has to use mind-boggling spreadsheets!
The automation that produces the information sheet to distribute to the dealer network is a good idea.
Full case study
Get a copy of the full case study as part of the 2020 Intranet & Digital Workplace Showcase report. This is packed with real-world screenshots and insights that will inspire your leadership team, and help you deliver a successful project.