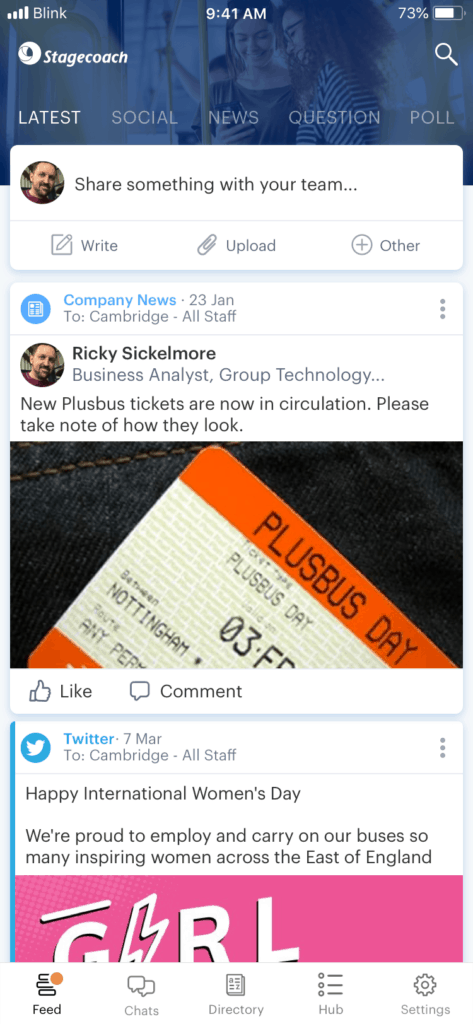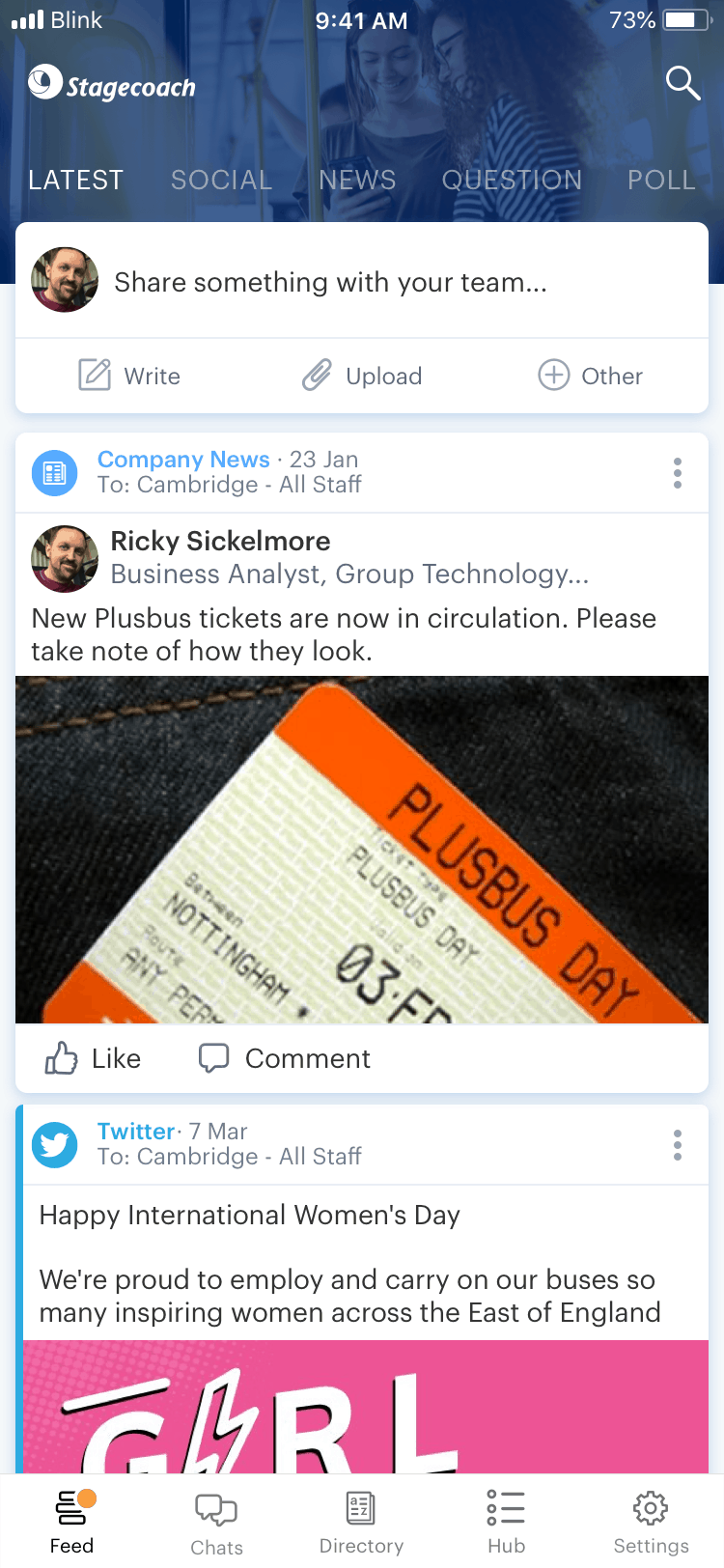 * Screenshot remains the copyright of the entrant, and may not be reproduced without written permission.
Stagecoach: Engaging frontline workers via a mobile phone
Bus operator Stagecoach has replaced an ineffectual intranet with a mobile app for over 20,000 frontline workers, primarily bus drivers. The app is accessed via employee-owned phones. The app combines news, social updates, two-way chat and a series of micro-apps, focusing on key processes which were previously largely manual.
The app has exceeded expectations with very high levels of adoption and is already driving measurable process improvement, as well as supporting wider engagement and communication goals.
Why this won a Gold award
The decision to go with a mobile app available on employee-owned devices has proved to be highly successful with a remote, frontline workforce.
We like the emphasis on the app helping employees to get things done rather than just being a communication tool, leading to some impressive levels of adoption.
The roll-out methodology is robust, onboarding a high number of employees with no digital identity very quickly.
The improvements made in digitising the filing of accident and near miss reports is significant compared to the old manual process.
The evidence of the positive impact of the app is very strong, including good levels of engagement, cost reductions and even an improvement on the number of buses leaving on time.
Full case study
Get a copy of the full case study as part of the 2019 Intranet & Digital Workplace Showcase report. This is packed with real-world screenshots and insights that will inspire your leadership team, and help you deliver a successful project.