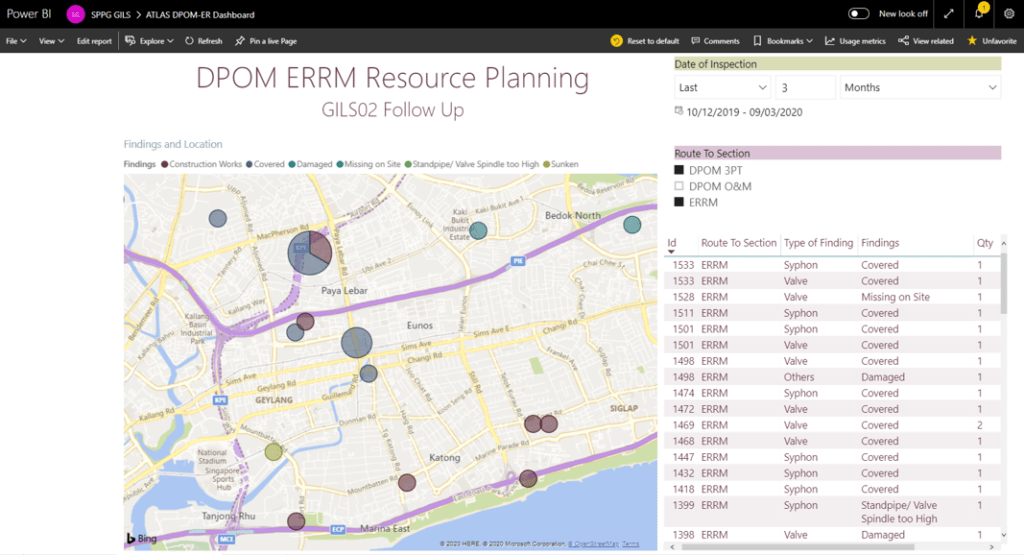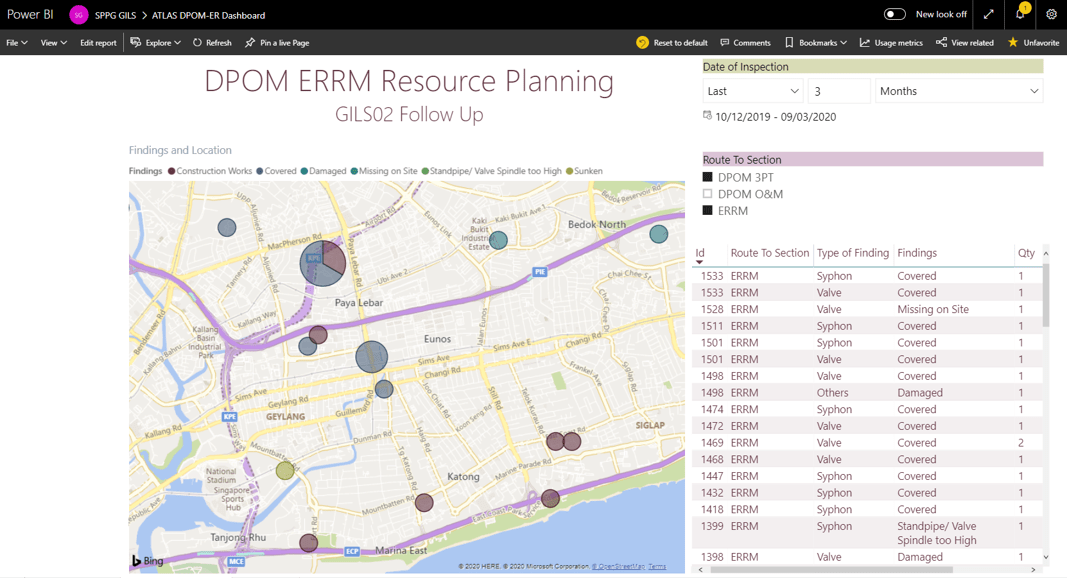 * Screenshot remains the copyright of the entrant, and may not be reproduced without written permission.
SP Group: Automating a process with minimal IT help
Utilities company SP Group has automated and streamlined processes for surveying and reporting gas leaks and repairs using the Microsoft Power Platform. Previously reports were filed using a combination of email and paper, and could only be carried out at SP's headquarters. Now, using iPads, surveyors use the new ATLAS system to file reports out in the field. The process is completely digitised, using PowerApps and Power Automate for workflow.
Additionally, new reporting and data visualisations have been enabled in Power BI, allowing for real-time tracking and enabling decision-making and operational efficiencies. Overall the innovation has saved over 2,000 hours per annum. The ATLAS project has been configured by non-IT staff within the Gas Leak Survey Unit, an impressive example of 'citizen development'.
Why this won a Gold award
We love the 'citizen development' aspect of this project and its execution with only minimal IT help, as well as the way it linked to a wider push to drive automation.
The simple use of the Power Platform to streamline a process is very well executed.
The design of ATLAS is solid, making it easy to use.
The time savings are impressive and will make a difference within a small department.
The reporting via BI is helping to drive visibility and also leading to operational efficiencies.
The use of mobile devices in the field will make life easier for the team.
The project is an inspiring example for other teams to follow both within SP Group and in other organisations
Full case study
Get a copy of the full case study as part of the 2020 Intranet & Digital Workplace Showcase report. This is packed with real-world screenshots and insights that will inspire your leadership team, and help you deliver a successful project.