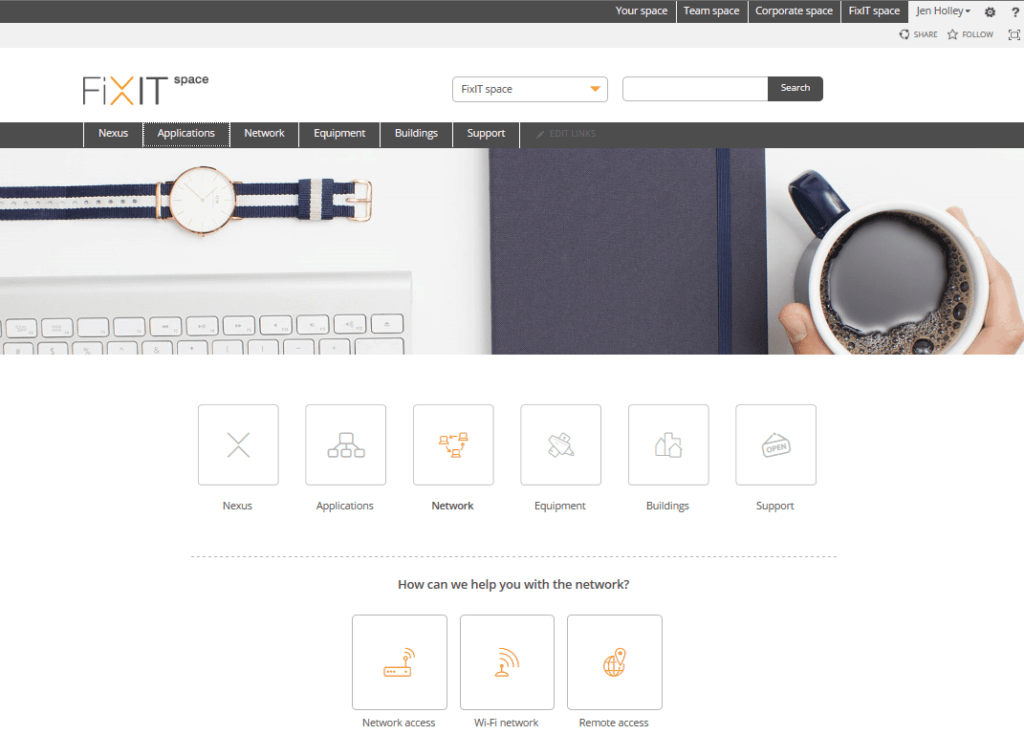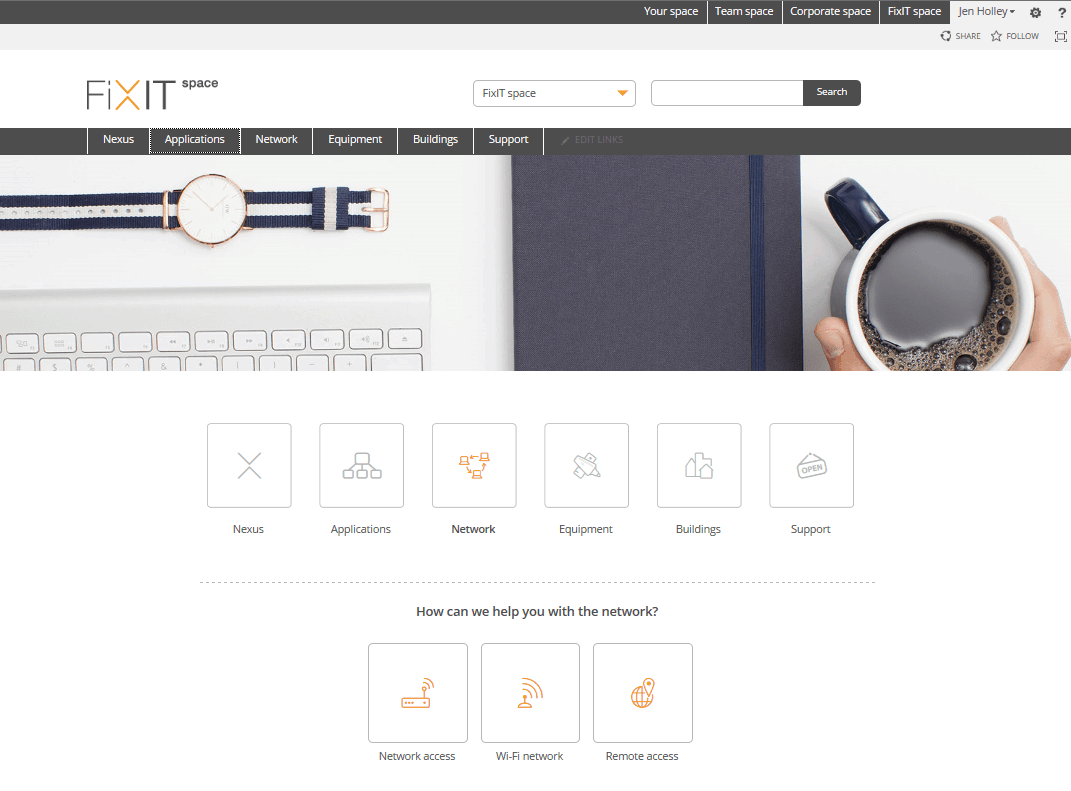 * Screenshot remains the copyright of the entrant, and may not be reproduced without written permission.
Queensland Treasury: Re-imagining IT support through the intranet
In order to facilitate the move to a new building, Queensland Treasury's IT support service completely re-imagined its offering. Now branded FixIT, the team has created an intranet microsite with clear navigation, rewritten content and ServiceNow integration in order to encourage more employees to take a self-help approach to solving IT issues.
It also aims to improve the service offered. There is also a similarly branded physical space and pop-up "genius bar". Taking a user-centred approach has led to improved support and a more service-oriented working culture within the IT support team.
Why this won a Silver award
The consistent branding between digital and physical channels for an IT support service is unusual and innovative.
The FixIT space feels more like a consumer experience rather than one which puts the IT process above the user's needs.
The project methodology is strong with detailed user testing and prototyping – all to a greater detail than usually found for these types of projects.
There's some strong work on the content side of things too – working with templates and style guides more usually associated with wider intranet projects.
We love the fact that this evolved from an innovation exercise.
Full case study
Get a copy of the full case study as part of the 2017 Intranet & Digital Workplace Showcase report. This is packed with real-world screenshots and insights that will inspire your leadership team, and help you deliver a successful project.