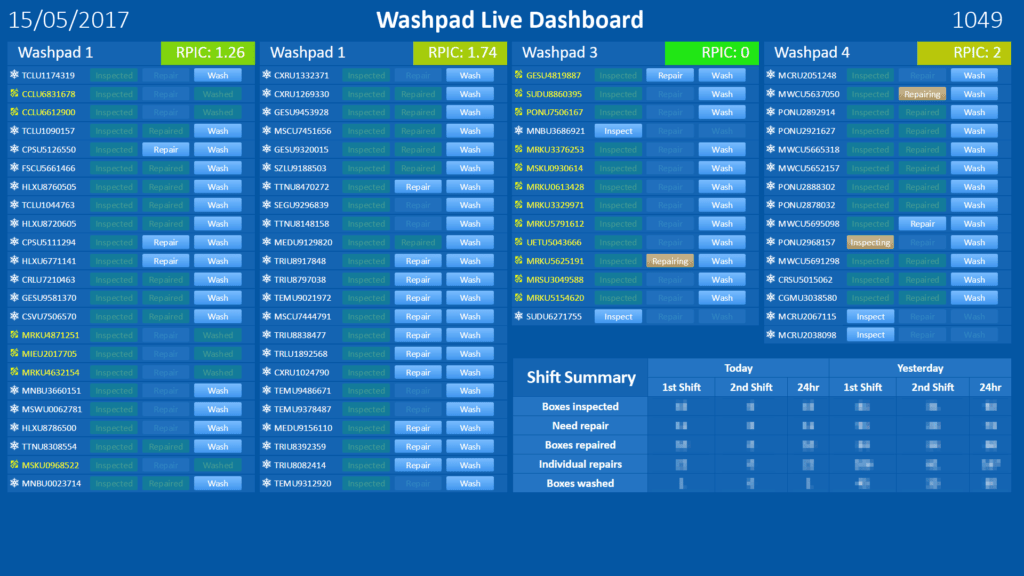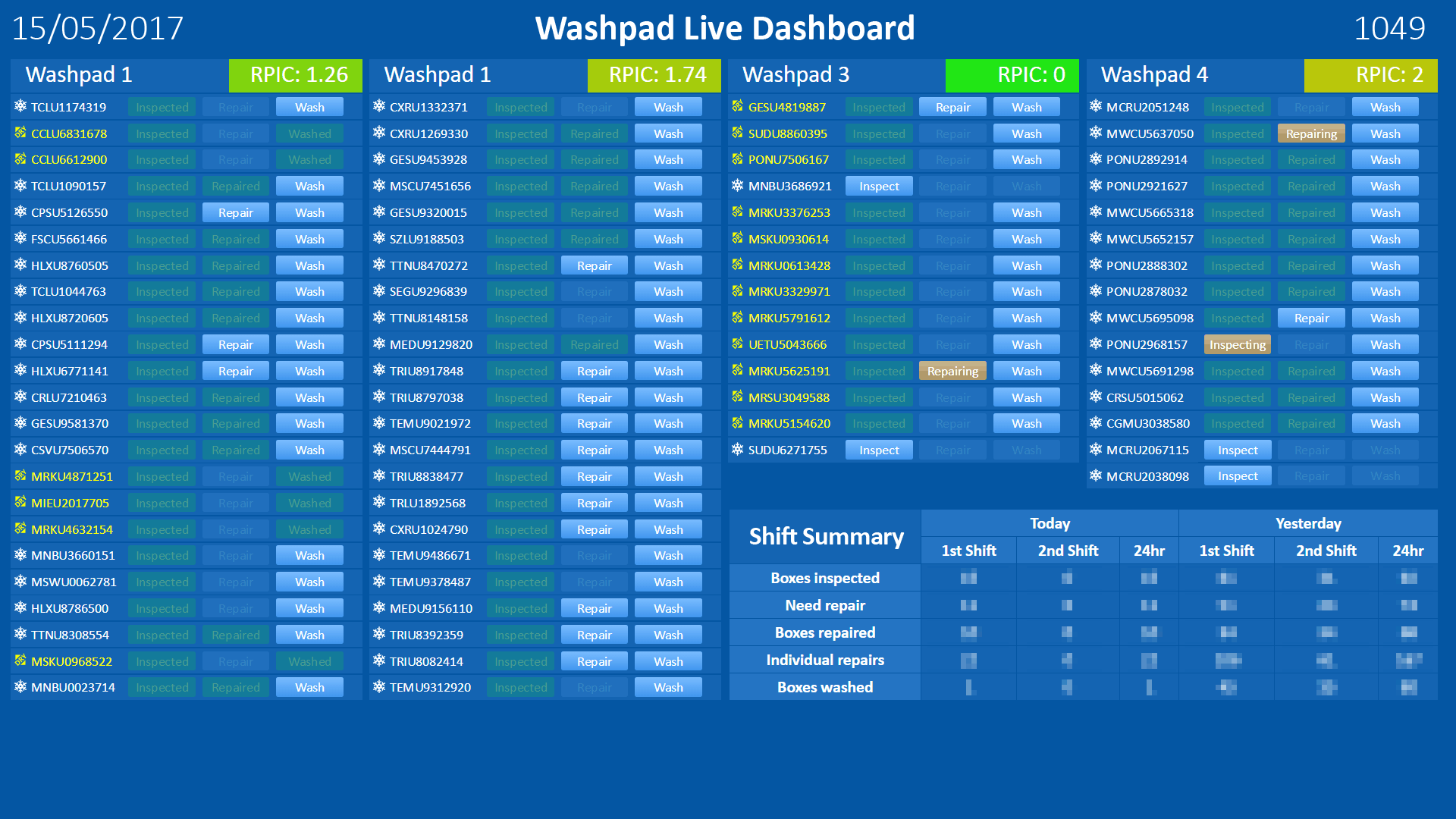 * Screenshot remains the copyright of the entrant, and may not be reproduced without written permission.
Port Otago: Improving processes with an intranet app
Port services provider Port Otago has created an intranet-based app to help coordinate the washing and repairing of shipping containers passing through the port.
Employees in the washpad record progress of tasks, log repairs needed and input other salient information. A large screen in the office with an overview of the app helps coordinate activity. Replacing a paper-based process, the app has produced significant time savings, increased productivity and even led tobetter customer service
Why this won a Gold award
Although this is a relatively simple app, it has produced significant time savings, representing excellent ROI.
The decision to go with an intranet-based app was clever, serving the needs of both washpad staff and those back in the office at the same time.
There's a range of less expected but powerful benefits including better estimates for customers, insight for management and even increased productivity in the washpad.
We like the way the scope of the project increased to deliver substantially more benefits than originally envisaged.
Full case study
Get a copy of the full case study as part of the 2017 Intranet & Digital Workplace Showcase report. This is packed with real-world screenshots and insights that will inspire your leadership team, and help you deliver a successful project.