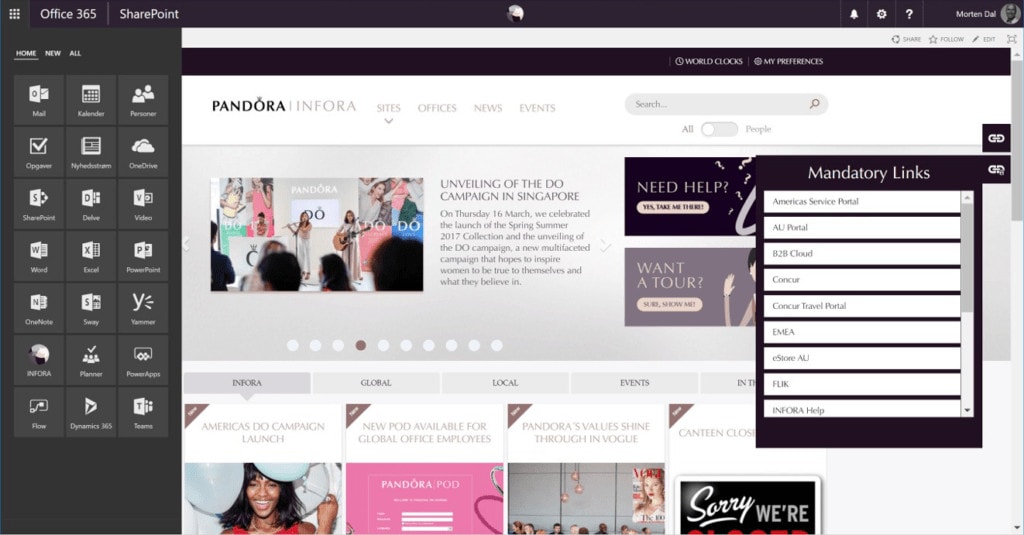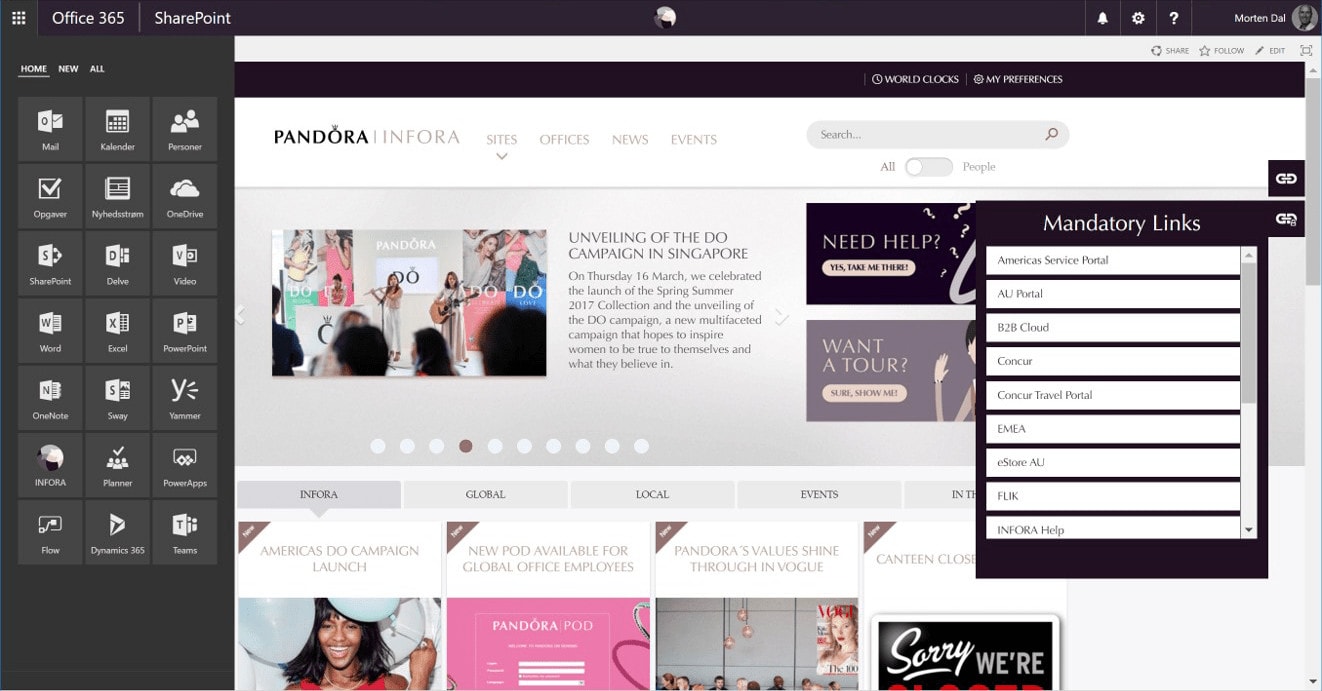 * Screenshot remains the copyright of the entrant, and may not be reproduced without written permission.
PANDORA: Running a global intranet launch campaign
Danish manufacturer and retailer PANDORA has created a global intranet called INFORA and also rolled out Office 365 as a 'digital workspace'. To drive adoption, two-thirds of the project budget has been invested in change management.
A phased global roll-out has been executed. Marketing material containing distinctive cartoon characters has engaged users while energetic roadshows around the globe have helped to give momentum to the launch. The team has also invested in targeted training to drive optimum use of the Office 365 suite.
Why this won a Silver award
It was insightful to put two-thirds of the budget into change management, helping to drive adoption and the best use of the platform.
We love the energy and imagination of the roadshows to engage users – Spotify playlists and mobile quizzes are a great touch.
There is some solid thinking in theming the digital workplace training around real use cases such as running a meeting.
The engagement with local teams, particularly in Thailand, has helped to drive a successful launch program.
Full case study
Get a copy of the full case study as part of the 2017 Intranet & Digital Workplace Showcase report. This is packed with real-world screenshots and insights that will inspire your leadership team, and help you deliver a successful project.