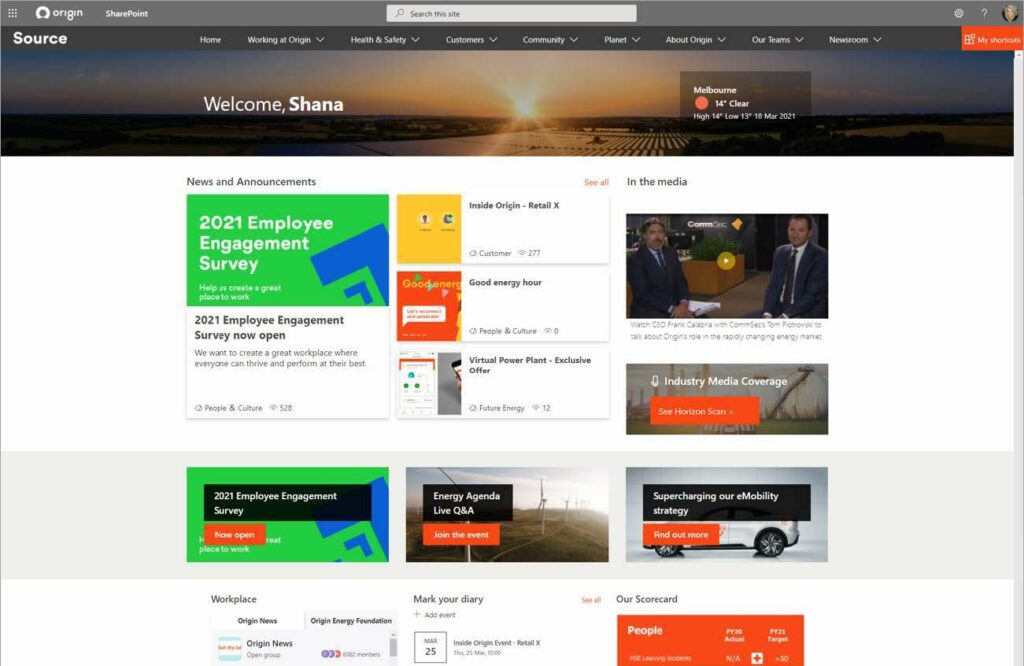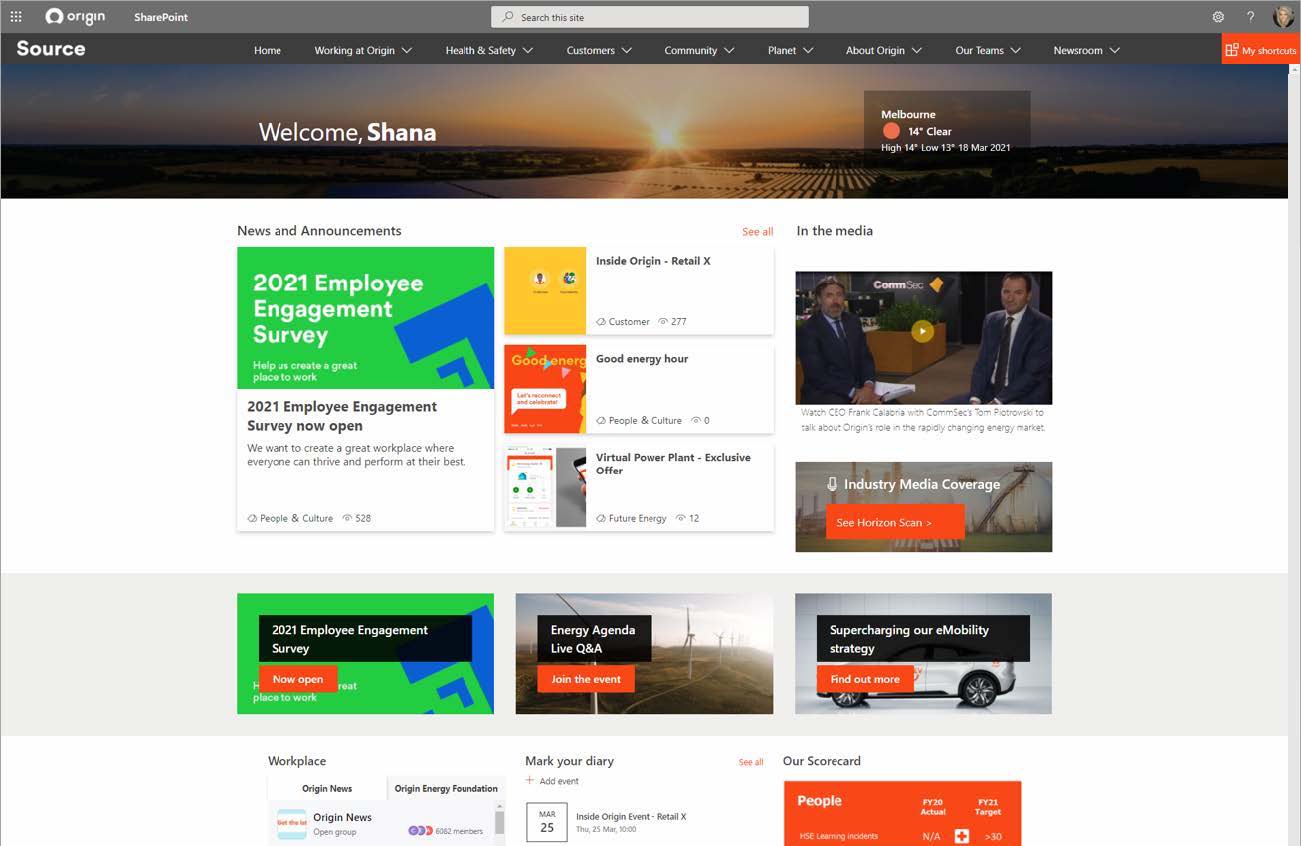 * Screenshot remains the copyright of the entrant, and may not be reproduced without written permission.
Origin Energy: Putting people at the heart of an intranet project
Origin Energy has created a brand new intranet based on SharePoint Online, replacing an underperforming on-premises solution. The project has been implemented with a focus on change management, involving employees in the design, and engaging content owners.
The level of content compared to the old intranet has been significantly reduced with governance measures put in place to ensure future quality; these include a content owner dashboard with automated content trust ratings. There is a comprehensive approach to managing employee feedback.
The new intranet includes a range of content templates and a homepage feed from Workplace from Facebook. The intranet is getting good levels of adoption and is leading to significant cost savings by decommissioning the infrastructure that supported the previous solution.
Why this won a Silver award
This is a very well managed intranet project with a strong emphasis on change management.
There's considerable effort made to ensure employees are involved through all stages of the project, with some excellent approaches to leveraging feedback.
The huge reduction in content with the new intranet is a great result.
Establishing SLA's to define when content owners must respond to feedback is innovative.
The content owner dashboard is comprehensive and is another part of a thorough approach to content governance.
The content trust indicator is an innovative flourish to keep content quality top of mind.
We like theWorkplace from Facebook feed to drive cross-channel engagement.
There is a strong emphasis on communications during the project to drive long-term adoption.
Full case study
Get a copy of the full case study as part of the 2021 Intranet & Digital Workplace Showcase report. This is packed with real-world screenshots and insights that will inspire your leadership team, and help you deliver a successful project.