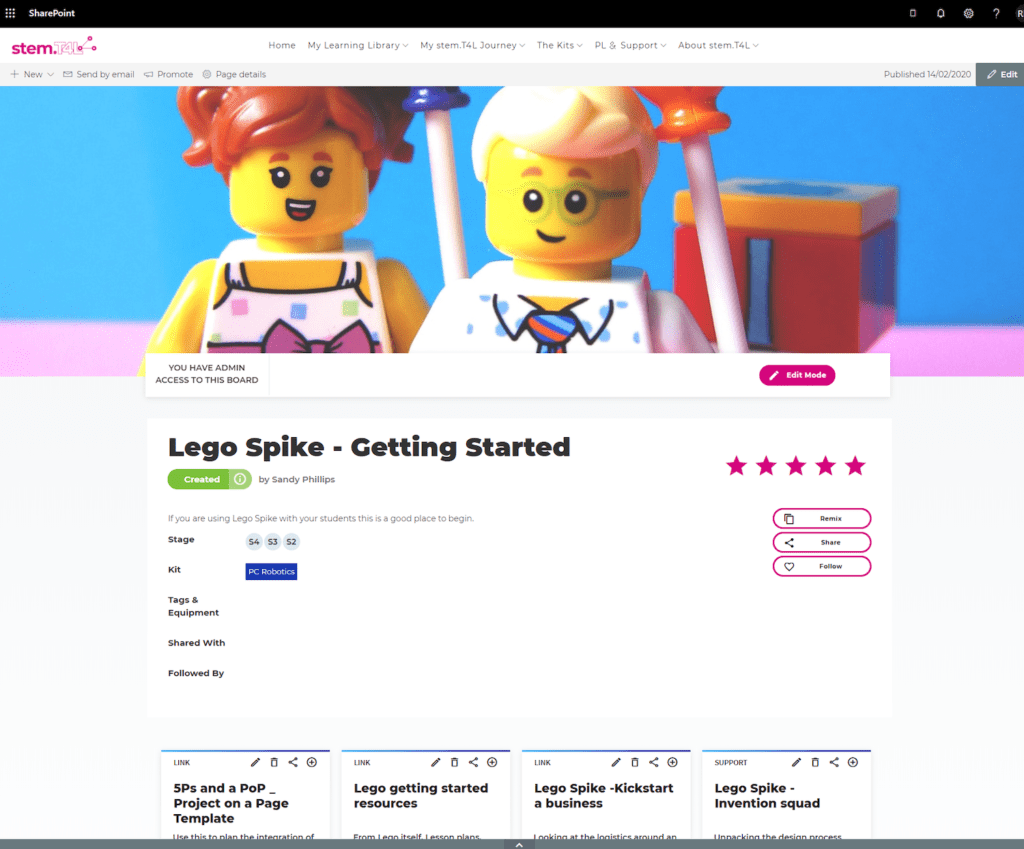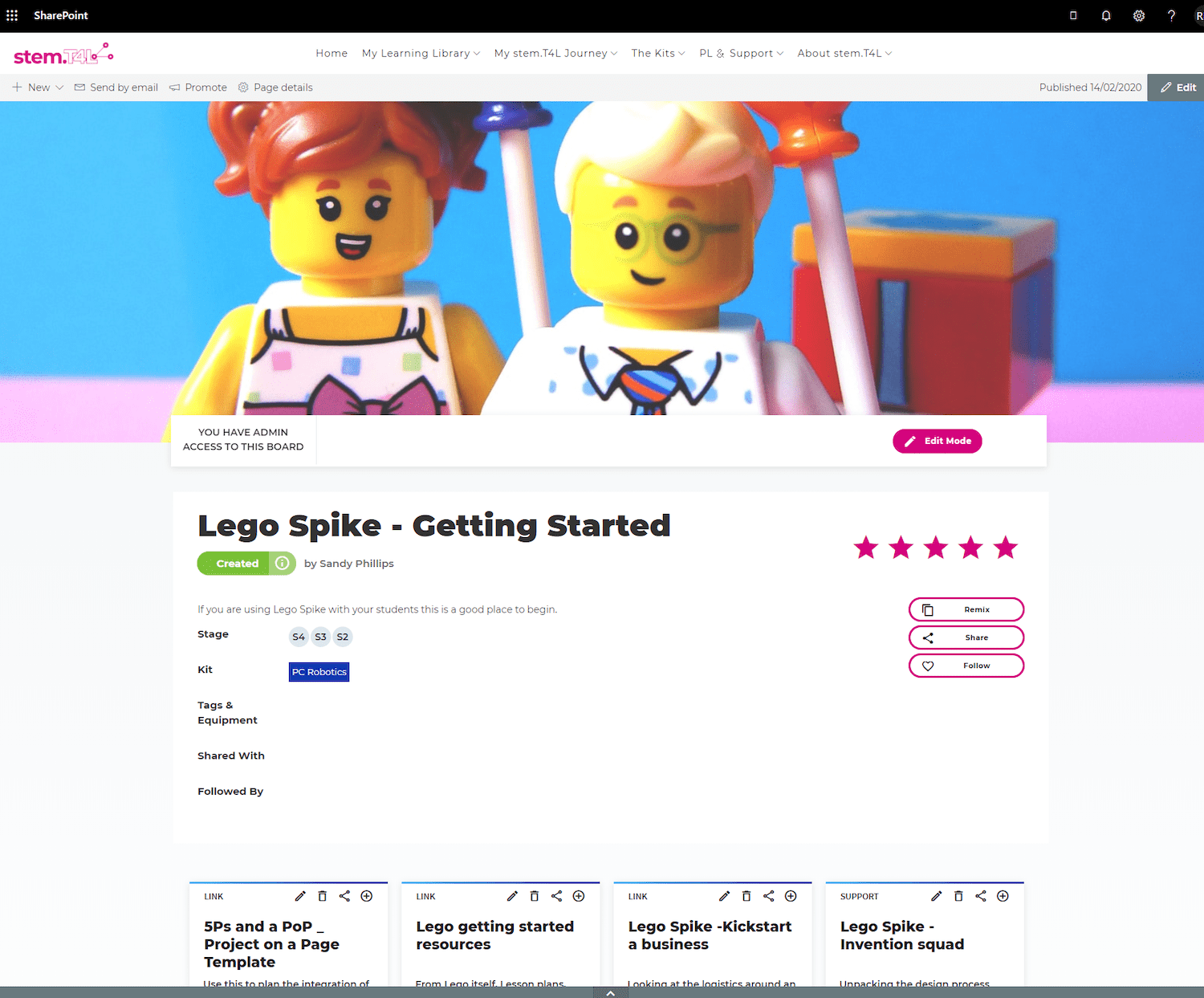 * Screenshot remains the copyright of the entrant, and may not be reproduced without written permission.
NSW Dept of Education: Transforming learning through knowledge sharing
The NSW Department of Education has launched the stem.T4L Learning Library as part of a wider project to support STEM learning in NSW schools. The library, a portal based on SharePoint Online and the Valo intranet product, contains a huge variety of resources for teachers. At its heart is a custom pinboard functionality where teachers can create 'boards' full of information cards that link to STEM resources either in the site or the internet. Teachers can share boards with other teachers, 'remix' existing boards and more. They can then share these valuable learning resources directly with pupils via QR codes and social media.
Additional features include search capabilities, powerful analytics, the ability to embed search-driven resources within pages, integration with the Unsplash media library and more. The library is highly innovative, taking a 'bottom up' approach to learning resources and has enjoyed strong adoption. It is also producing invaluable insights through analytics and reporting.
Why this won a Gold award
We love the innovative premise behind the learning library — taking a community approach to creating and sharing learning resources.
The execution of the pinboard design and capability is excellent.
The library has innovative features throughout, including the integration with Unsplash and the board creation wizard that encourages users to add metadata.
The findability features have been well thought through, including tagging content by syllabus outcomes which is very useful for teachers.
The highly granular approach to analytics is powerful, with the ability to produce various insights into learning that have great value.
Basing the customisation on a well-established intranet product so the team could focus more on the user experience, has proven to be a successful approach.
The learning library is already having a significant impact after a year, with almost every school in NSW using it in some way or another.
Full case study
Get a copy of the full case study as part of the 2020 Intranet & Digital Workplace Showcase report. This is packed with real-world screenshots and insights that will inspire your leadership team, and help you deliver a successful project.