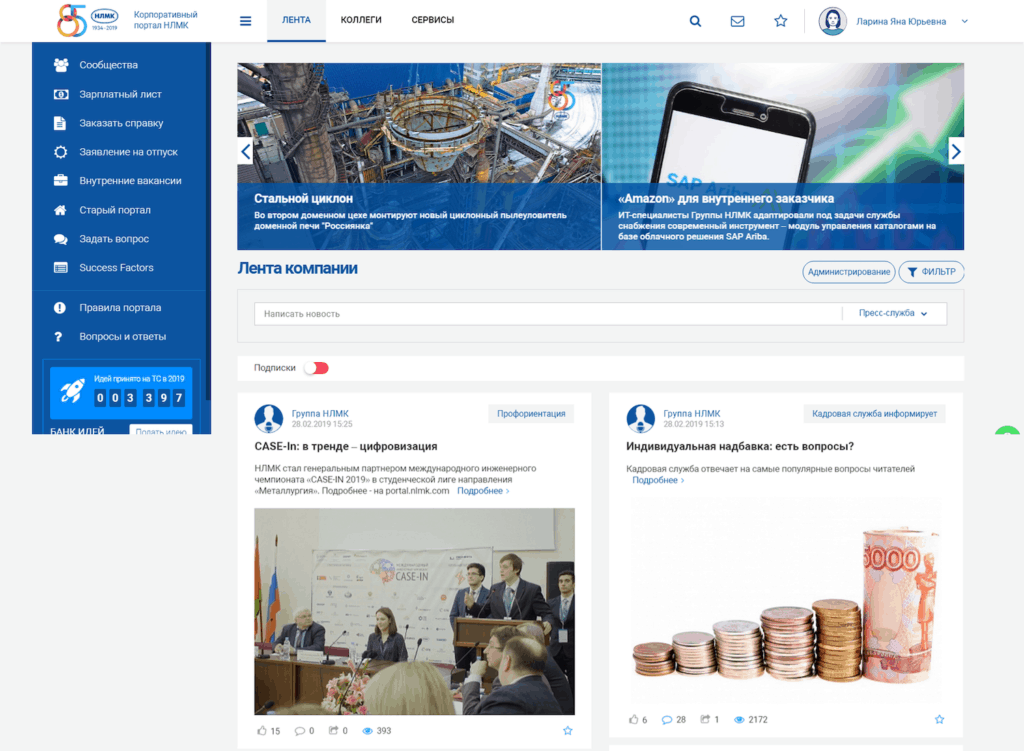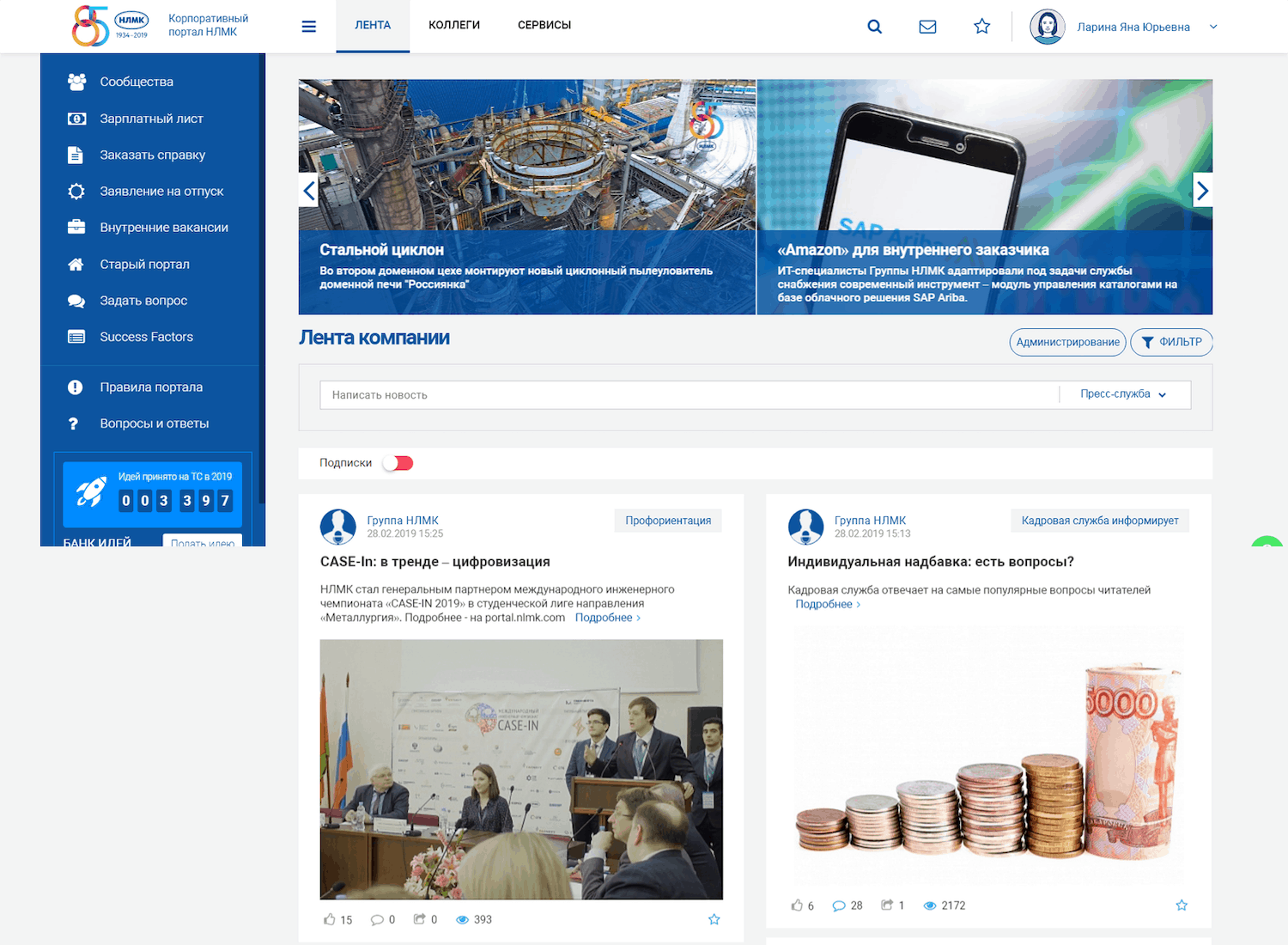 * Screenshot remains the copyright of the entrant, and may not be reproduced without written permission.
NLMK Group: Extending a social intranet to frontline staff
Russian steel production group NLMK has launched a social intranet with the specific aim of providing access to both office and production staff. The intranet features many social tools including communities, social networking, blogs, ideation, polls, quizzes and more. Employees can also complete tasks through forms and integrations with other systems. The intranet also provides a feed to digital signage. Adoption and usage has already been encouraging among frontline staff. Other benefits include significant time savings and high-impact ideas submitted from staff and then actioned.
Why this won a Silver award
We love the main objective of the intranet to reduce the digital divide between office and production staff by giving access to all employees.
Collectively the adoption of social tools across frontline workers has worked well – a difficult trick to pull off without a fully enabled mobile solution.
The ideation program is having a strong impact, producing highly technical ideas with huge cost-saving potential.
The instant publishing of intranet news to digital signage is helping to drive a multi-channel approach to communications.
The lightning tests – short, fun quizzes to embed key messages – is an imaginative and engaging way to deliver communications.
Full case study
Get a copy of the full case study as part of the 2019 Intranet & Digital Workplace Showcase report. This is packed with real-world screenshots and insights that will inspire your leadership team, and help you deliver a successful project.