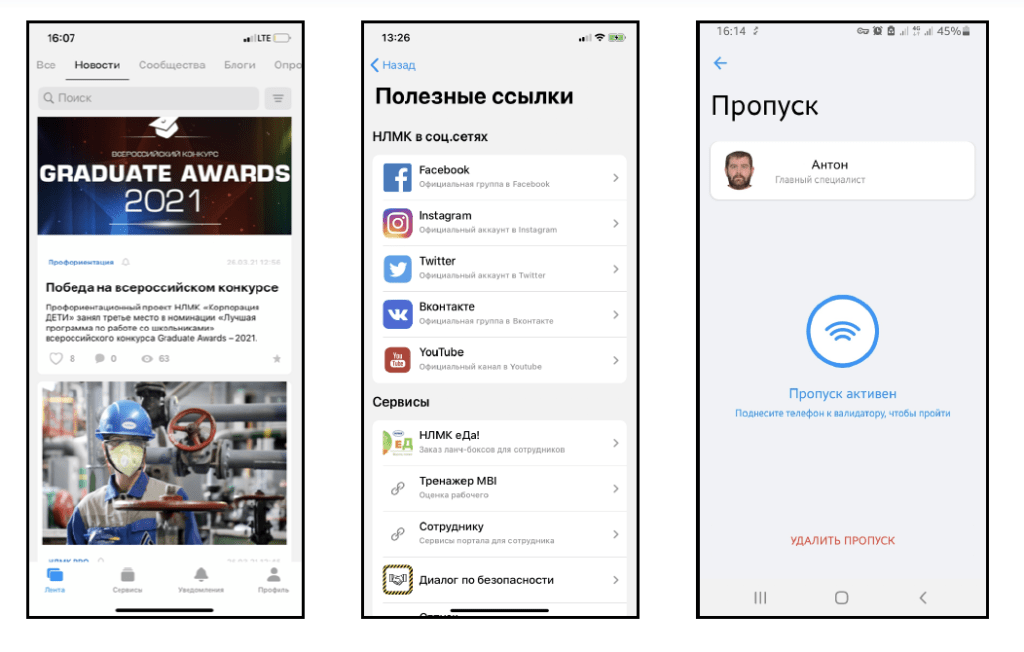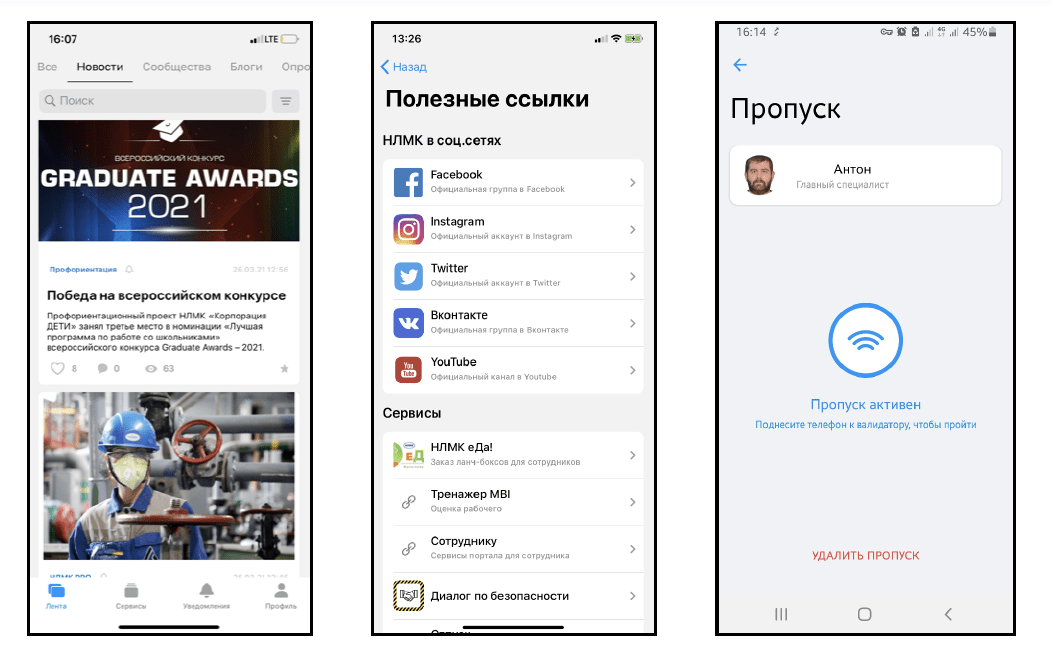 * Screenshot remains the copyright of the entrant, and may not be reproduced without written permission.
NLMK: Focusing an app on the needs of front line staff
Russian steel producer NLMK has created a custom mobile app focused on the needs of frontline staff working in plants. Available on employees' own devices, the app provides access to NLMK's corporate portal but also includes additional services.
Features include news, an employee directory, communities, the "Bank of Ideas" area where employees can submit ideas, blogs, access to payslips and annual leave information.
New services introduced in the app include a safety hazard reporting feature where photos can be submitted, a back-up of a person's mobile security pass if it has been forgotten, and the ability to request PPE equipment.
So far adoption levels of specific features on the app are healthy and the app is delivering time savings, as well as providing a platform to add future employee and production services.
Why this won a Gold award
This is a very well scoped mobile app with a mix of existing intranet features and new mobile capabilities that are firmly focused on the needs of production staff.
We like the focus on anchor services that are helping to drive adoption, but also provide value to both employees and the organisation.
The mobile security pass feature is a great idea.
The hazard reporting service is well implemented and is already gaining high levels of adoption, as well as supporting safety at work.
We like how the app takes advantage of native phone features such as the camera, notifications and the potential to act as a security pass.
We love how the app has been designed and built to work with the existing portal.
It's great to see that the app has been influenced by employee feedback.
The app is already being expanded with extra features, acting as an effective platform for future digital services.
Full case study
Get a copy of the full case study as part of the 2021 Intranet & Digital Workplace Showcase report. This is packed with real-world screenshots and insights that will inspire your leadership team, and help you deliver a successful project.