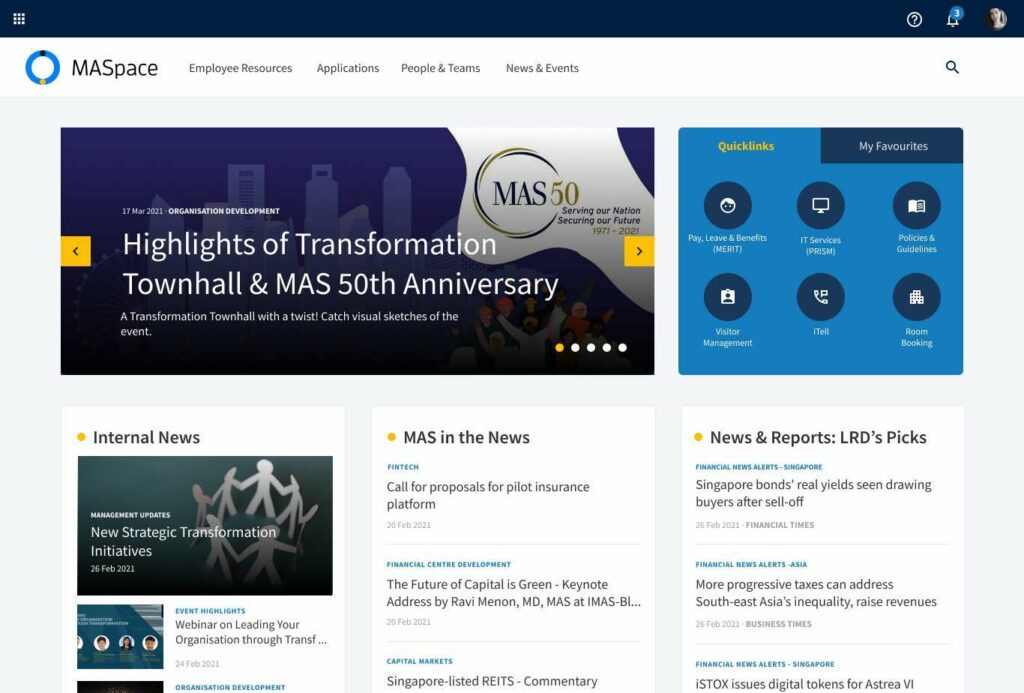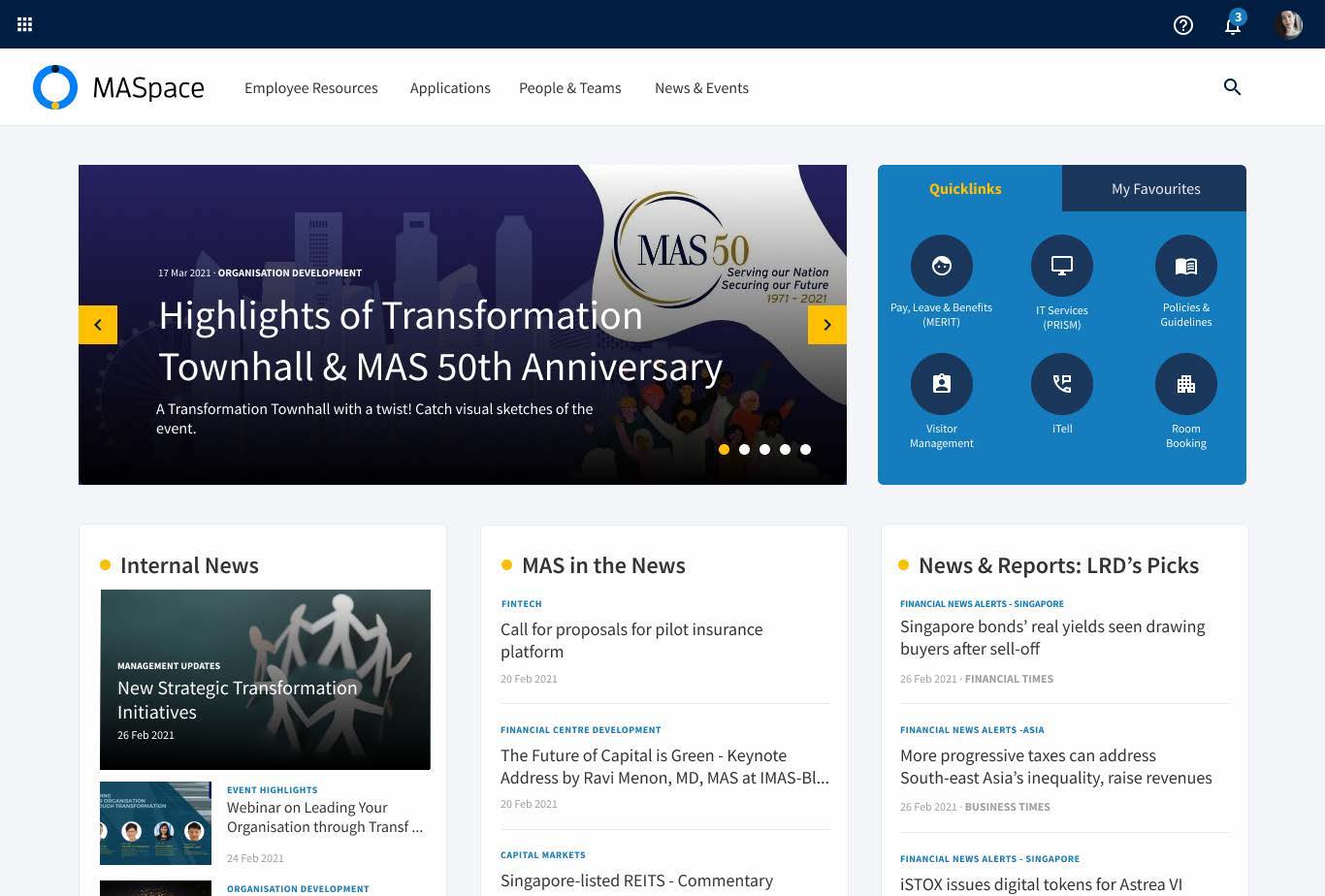 * Screenshot remains the copyright of the entrant, and may not be reproduced without written permission.
Monetary Authority of Singapore: Designing a user-centric intranet
The Monetary Authority of Singapore has launched a new intranet based on SharePoint 2019 and Microsoft 365. The intranet has been designed with extensive input from employees and user testing to ensure good usability and findability.
Features include a clean design, an Employee Resources area detailing key processes, events management, embedded learning events, an apps catalogue, a page detailing joiners and leavers and an enhanced search experience. A mobile app has also been created. App features include integration with the HR system to request and approve annual leave, and a facilities issue reporting system. '
A thoughtful approach to change management has been applied throughout the project to help support good adoption. The intranet has been well received by staff.
Why this won a Gold award
This is a clean and professional looking intranet with a pleasing and consistent design throughout.
We applaud the level of involvement and input from employees and the commitment to user-centred design techniques and usability testing across the phases of the project.
The Employee Resources section is very well done with useful content and good findability, providing employees with a valuable repository of information on how to get things done.
The events management and learning events features bring useful capabilities not found on most intranets.
The app has been well designed with features such as booking leave and issues reporting well suited to a mobile device.
There was a very solid approach to change management applied from early in the project, not just around the launch.
Full case study
Get a copy of the full case study as part of the 2021 Intranet & Digital Workplace Showcase report. This is packed with real-world screenshots and insights that will inspire your leadership team, and help you deliver a successful project.