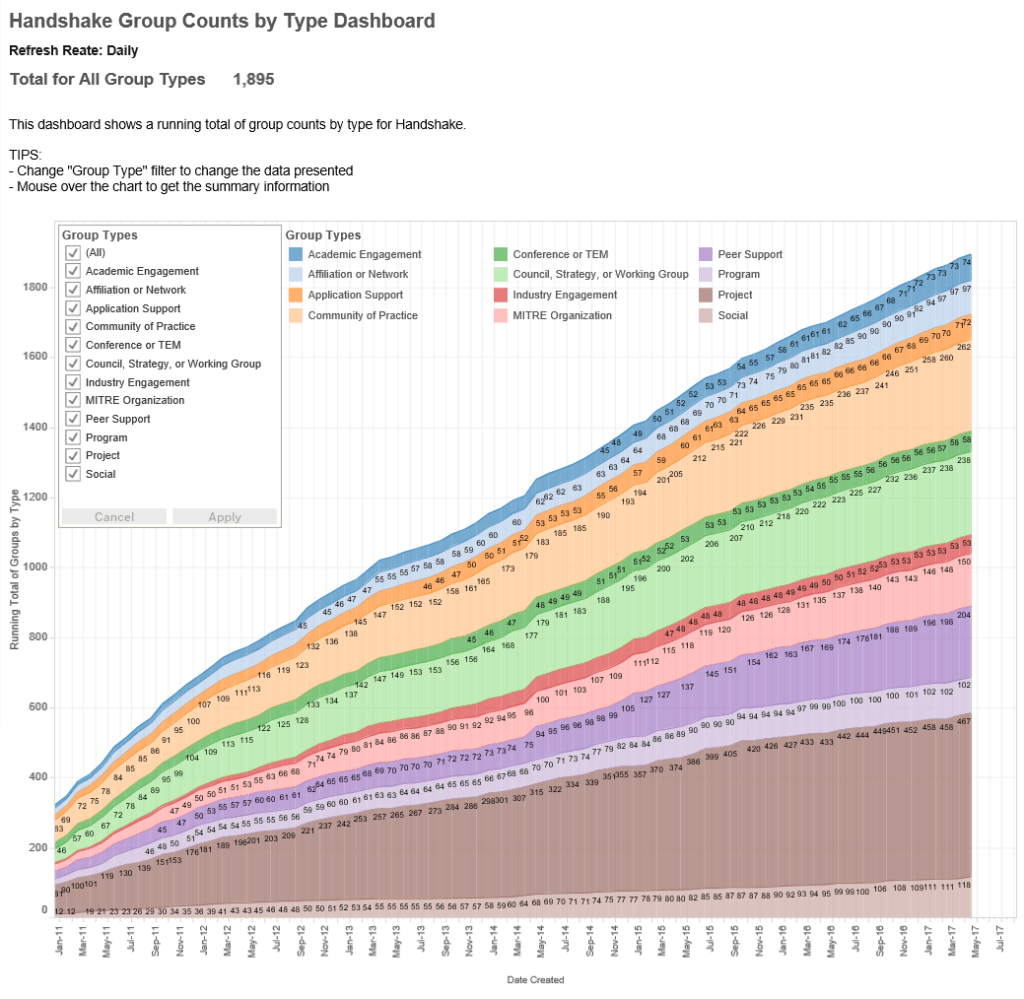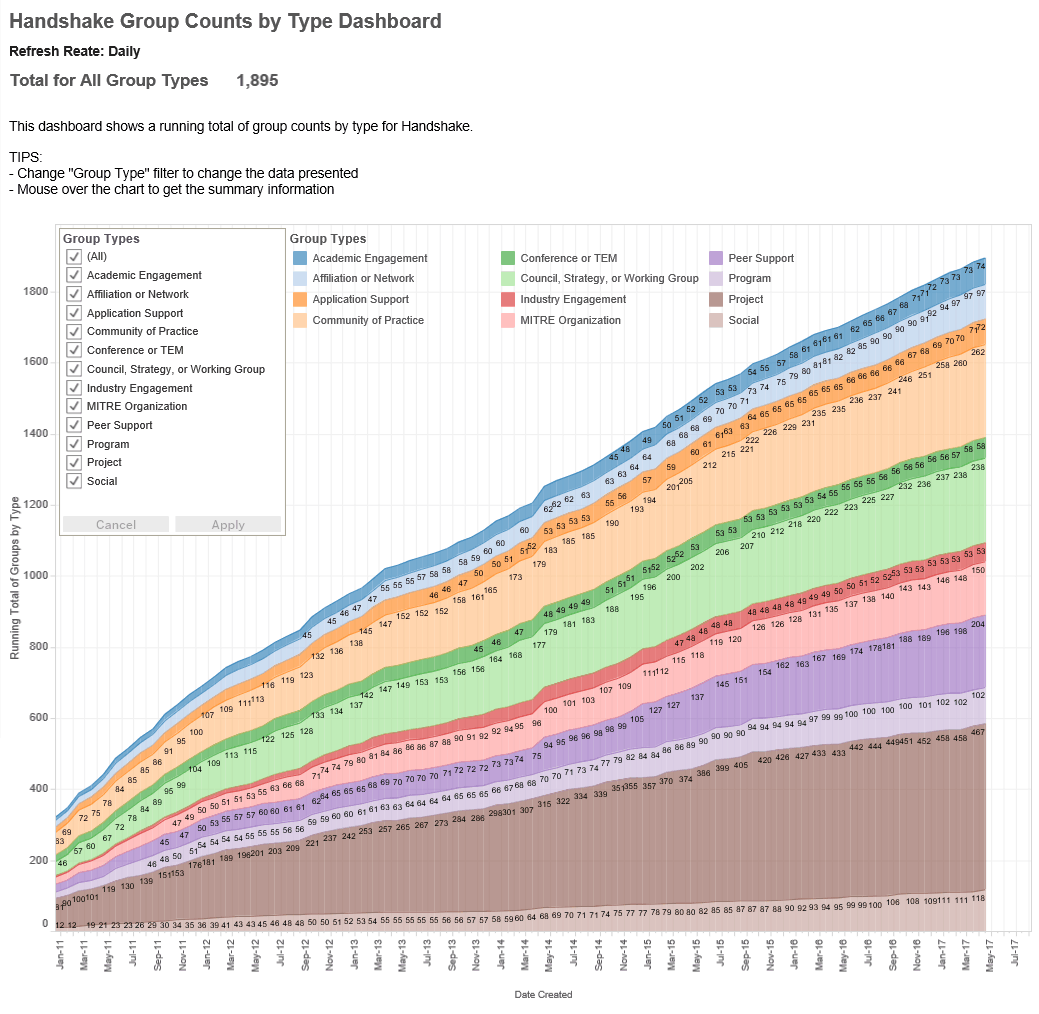 * Screenshot remains the copyright of the entrant, and may not be reproduced without written permission.
MITRE Corporation: Launching an enterprise analytics service
MITRE has launched a new Reporting, Analytics and Visualisation (RAV) service. The service allows for the creation of a variety of reporting dashboards across MITRE using the Tableau tool.
The service establishes central resources and support, but is mainly decentralised, allowing local partners to be responsible for their own dashboards. The service has seen a rapid growth in the use of dashboards and data visualisation across a number of different processes and use cases.
Why this won a Gold award
The RAV service is strongly tied to MITRE's overall knowledge management strategy, an approach which has helped with the case for investment.
The balance between providing a central resource and service and driving local ownership has been very well executed.
We were impressed with the variety of use cases ranging from project management to resource planning to managing library resources – including creating many new opportunities for delivering management and operational insights.
There is a detailed process for supporting the setting up of new dashboards right through to decommissioning which takes some inspiration from software development.
Full case study
Get a copy of the full case study as part of the 2017 Intranet & Digital Workplace Showcase report. This is packed with real-world screenshots and insights that will inspire your leadership team, and help you deliver a successful project.