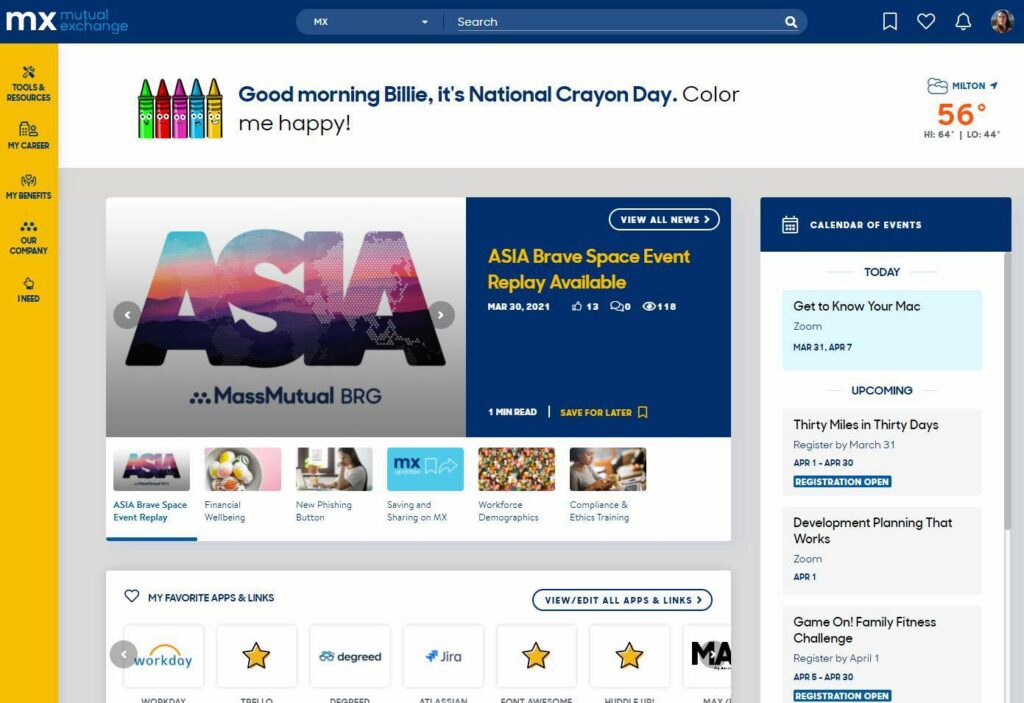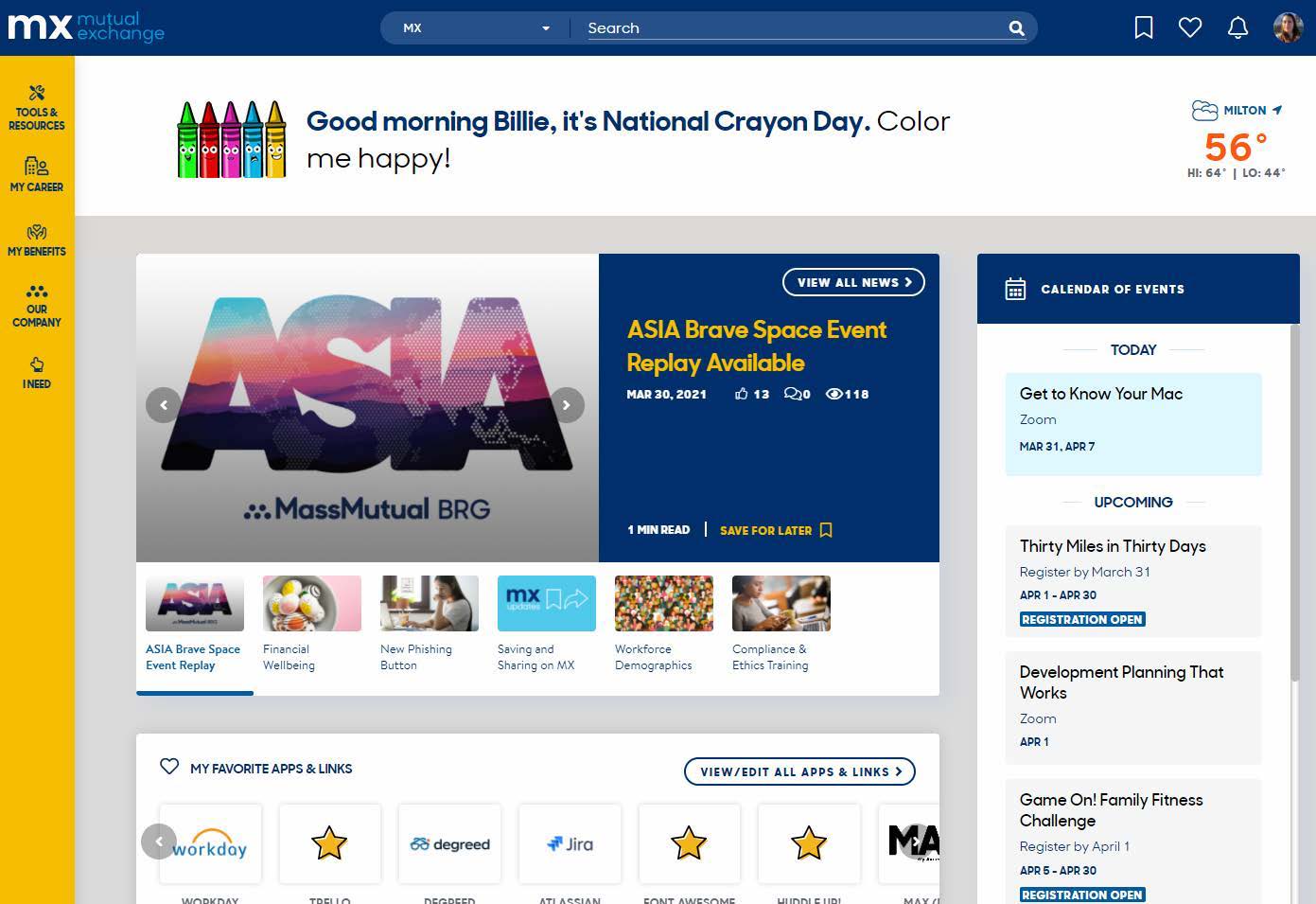 * Screenshot remains the copyright of the entrant, and may not be reproduced without written permission.
MassMutual: Mirroring organisational culture on the intranet
MassMutual has launched a new intranet that seeks to reflect and support a relaxed organisational culture while also delivering a better employee experience. The intranet encompasses a bold design and is responsive. Extensive work on accessibility highlights the company's commitment to diversity and inclusion.
Notable intranet features include personalised, informal welcome messages, prominent homepage integrations with Workday and ServiceNow, an aggregated notifications feature, the introduction of Google-like search snippets with relevant information for employees and an informal 'Digital Coffee Break' section with recipes, employee benefits and classifieds.
Benefits include increased reading of communications by managers.
Why this won a Silver award
We love the emphasis on the user and digital employee experience.
The commitment to accessibility is to be applauded, and working with the relevant employee resource group to achieve this is a great approach.
The personal welcome messages and "Digital Coffee Break" are engaging, and successfully reflect the informal culture at MassMutual.
There is some good design work on the intranet, for example making articles more easily scannable through a key takeaways panel.
The integrations and notification features are well executed and are already leading to the higher adoption of self-service elements.
Delivering the whole project on time during the pandemic is an excellent result.
Full case study
Get a copy of the full case study as part of the 2021 Intranet & Digital Workplace Showcase report. This is packed with real-world screenshots and insights that will inspire your leadership team, and help you deliver a successful project.