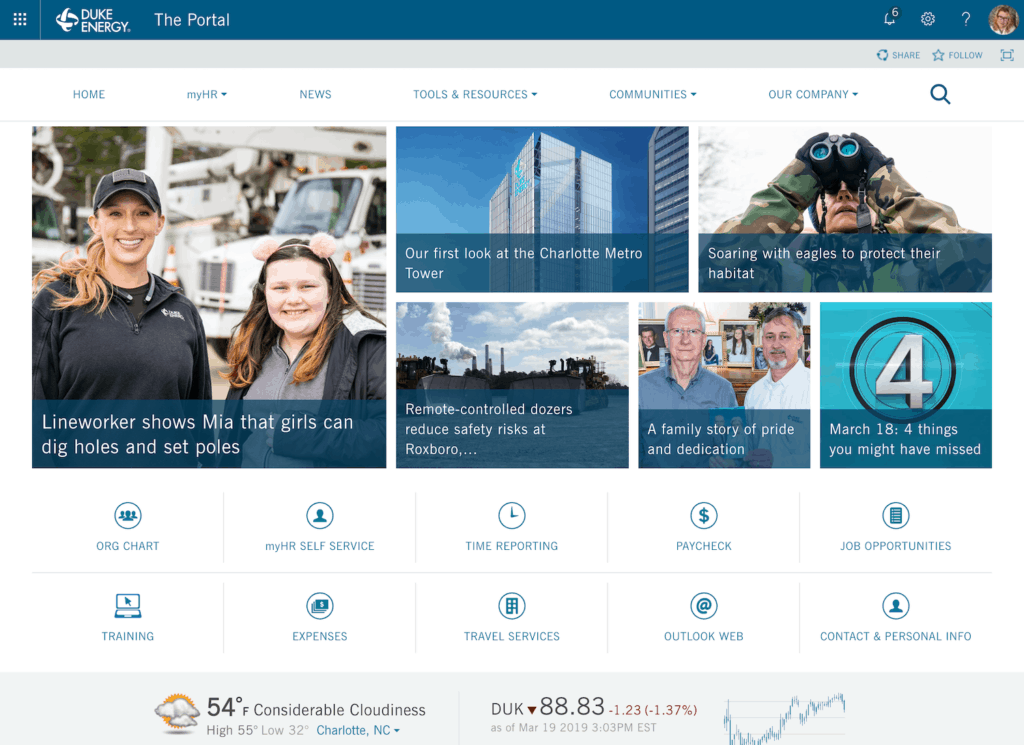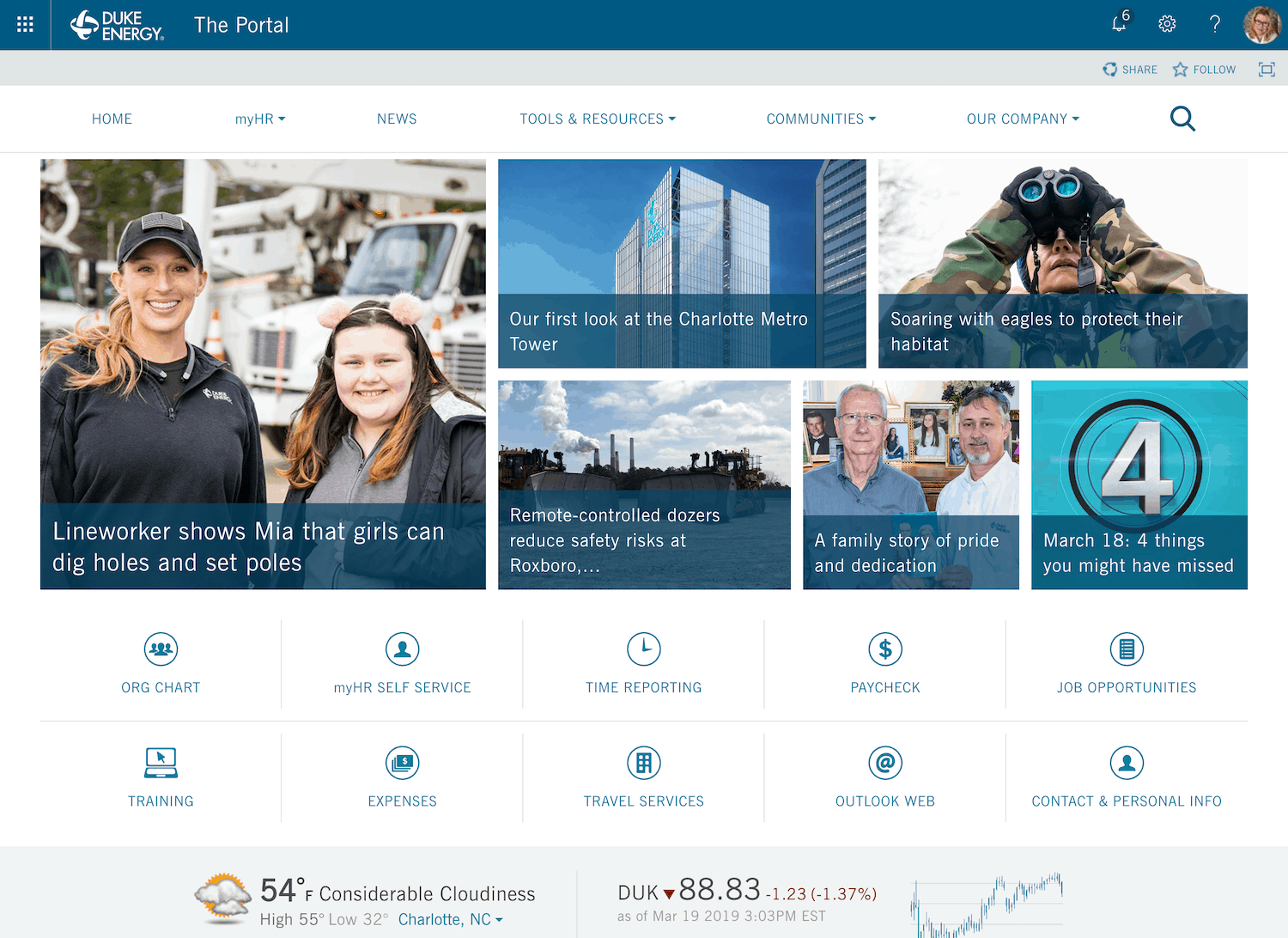 * Screenshot remains the copyright of the entrant, and may not be reproduced without written permission.
Duke Energy: Aligning a new intranet with company culture
Duke Energy has created a new intranet based in SharePoint Online. Using a series of custom layouts and an extensive library of reusable web parts, employees can access over 100 sites and sub-sites. Features include an attractive minimalist design suited for mobile and an extensive area of the homepage dedicated to peer recognition and employee milestones.
The team has also produced an innovative Design System with guidelines, code and assets to help developers and designers create a consistent digital footprint, both internally and externally.
Why this won a Silver award
The combination of web parts to produce a consistent, attractive and uncluttered user experience across a number of page templates is very well executed.
We love the prominent use of the Employee Connections web part on the homepage, focused on helping to drive a positive employee experience aligned to company culture, across a dispersed, mobile workforce.
The introduction of the Design System to drive a more consistent user experience across all channels, and to speed up development, is an excellent idea.
We love how the project team worked side by side with site managers in the last few weeks of the project – helping to drive efficiency.
Full case study
Get a copy of the full case study as part of the 2019 Intranet & Digital Workplace Showcase report. This is packed with real-world screenshots and insights that will inspire your leadership team, and help you deliver a successful project.