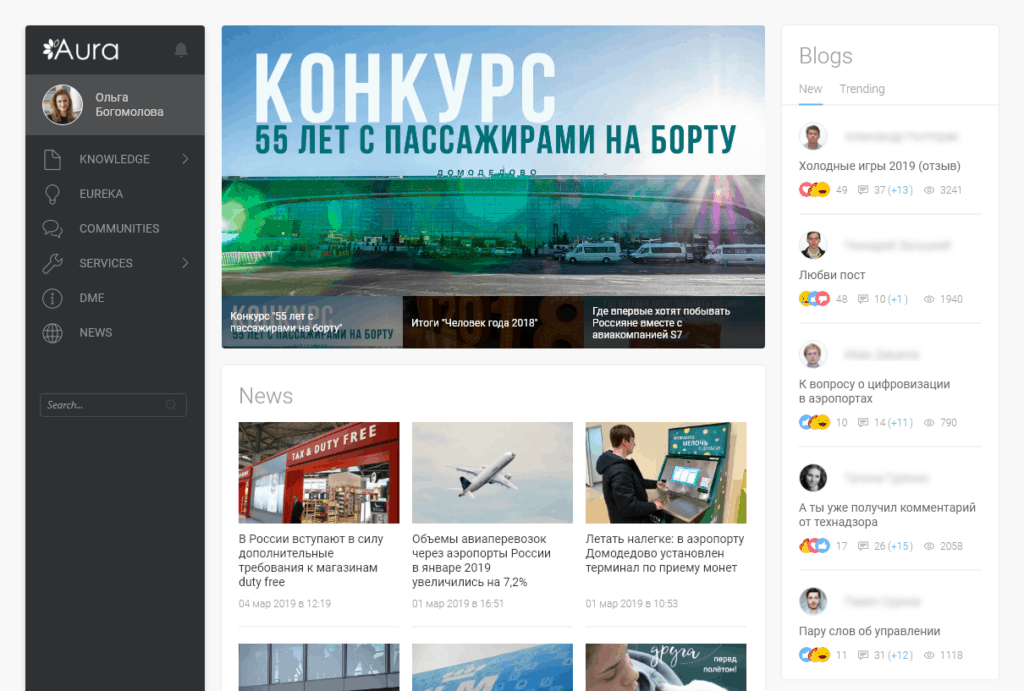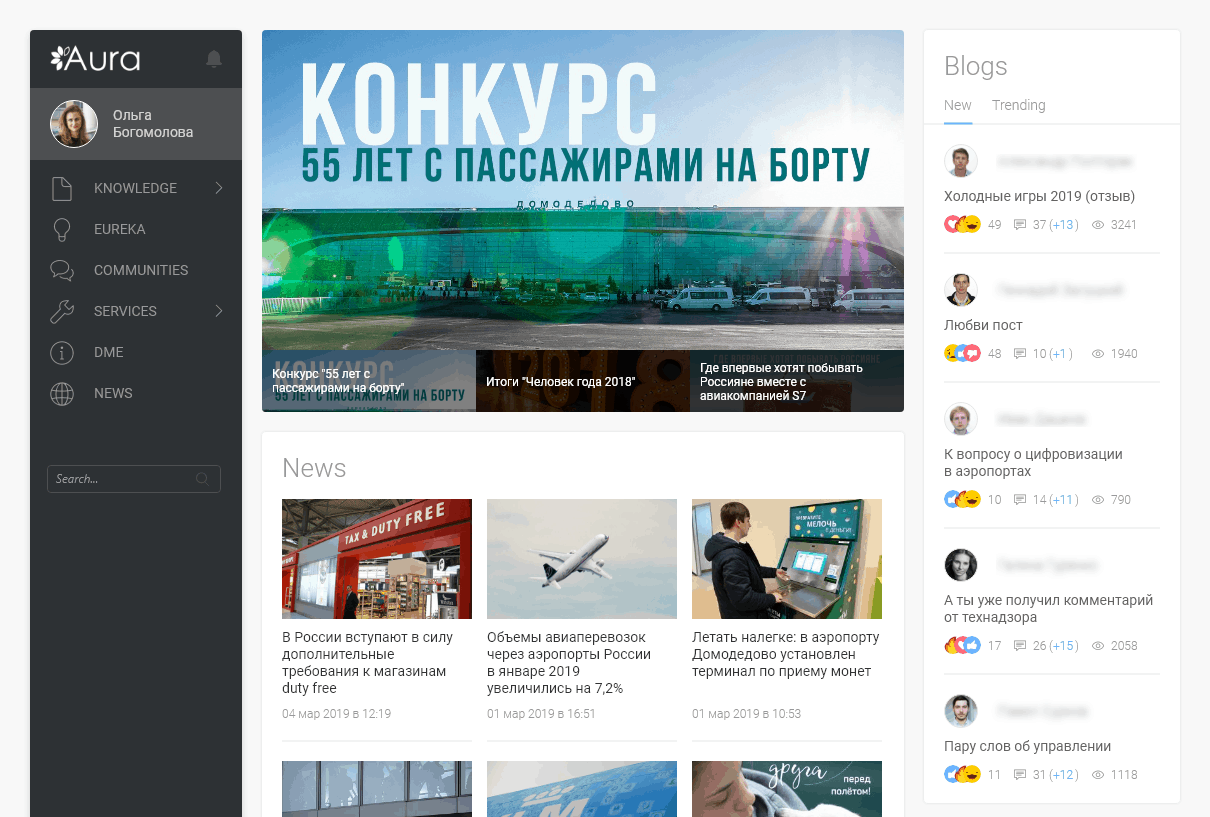 * Screenshot remains the copyright of the entrant, and may not be reproduced without written permission.
Domodedovo Moscow Airport: Managing knowledge through the intranet
Domodedovo Moscow Airport has implemented a number of knowledge management (KM) services delivered through the intranet. These include several specialist knowledge bases, an aviation wiki, a thesaurus, an ideation platform, communities of practice, a system of recording and verifying expertise, a structured way to share knowledge from internal consultant reports and semantic analysis of external media sources.
Additionally the intranet includes extensive business automation as well as standard core features. The KM services and intranet have led to various business benefits, as well as time and cost savings. Adoption also continues to grow.
Why this won a Gold award
This is a highly effective KM program which has been executed with intellectual rigour, tenacity and professionalism.
We love that all of the key KM services and channels are available for all employees through the intranet.
The ideation platform Eureka is particularly well done, especially with the involvement of experts to help guide and improve ideas.
The in-house consulting service is an innovative addition, socialising high value reports that were previously largely hidden.
There's a healthy level of growth in adoption, particularly around the number of communities and intranet contributions.
The business automation on the intranet is extensive, leading to significant time and cost savings.
Full case study
Get a copy of the full case study as part of the 2019 Intranet & Digital Workplace Showcase report. This is packed with real-world screenshots and insights that will inspire your leadership team, and help you deliver a successful project.