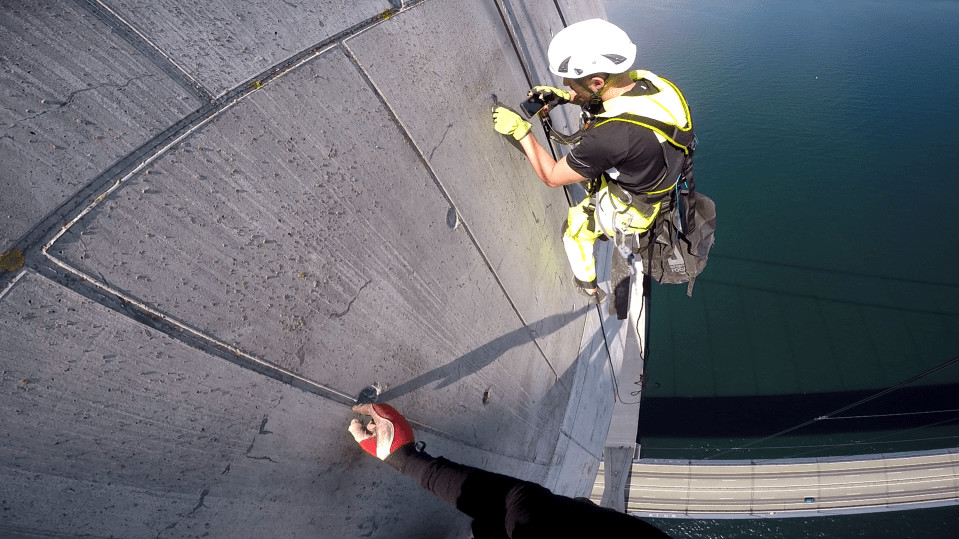 * Screenshot remains the copyright of the entrant, and may not be reproduced without written permission.
COWI: Supporting site inspectors out in the field
Danish engineering firm COWI has introduced a mobile app which helps supervisors and inspectors make field notes on site, sometimes in difficult locations.
Leveraging the functionality of mobile devices, notes can be written or recorded, photos taken and maps annotated. Once submitted, the field note and pictures are formatted into a Word document which is also automatically uploaded to the corresponding SharePoint project site. The app has led to time savings of approximately 30 minutes per inspection.
 Why this won a Gold award
The ability to use native device features and also work offline creates real value for users – much easier than using notebooks and a camera!
The ability to export notes and pictures into a Word document is smart, driving some of the associated efficiencies of the app.
The automation with COWI's mature project team sites is very well done – saving time and presenting a consistent digital workplace experience.
This is a very flexible tool which can even be used for internal meetings.
Turning a group of real pilot users into change champions and super users was a clever way to promote and support the app.
Full case study
Get a copy of the full case study as part of the 2017 Intranet & Digital Workplace Showcase report. This is packed with real-world screenshots and insights that will inspire your leadership team, and help you deliver a successful project.