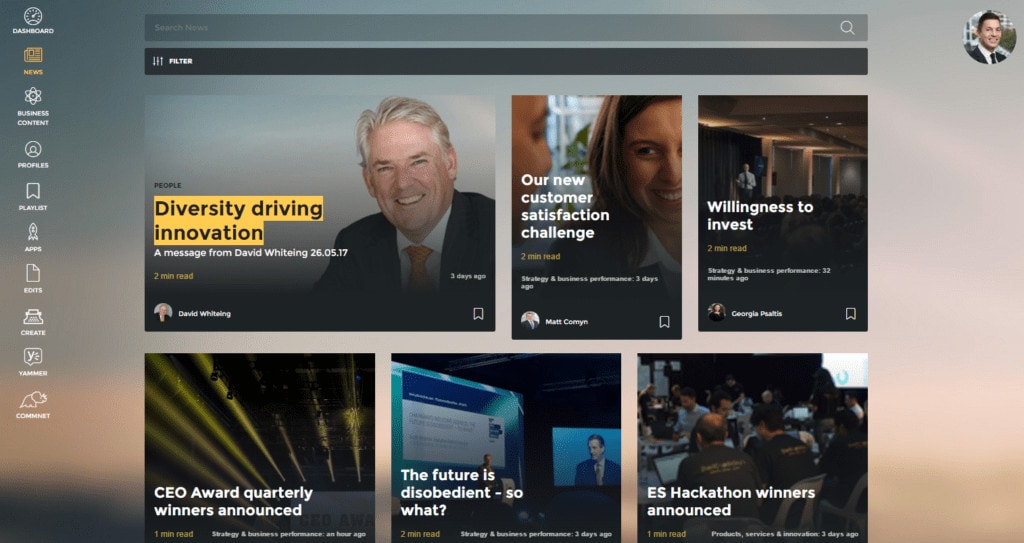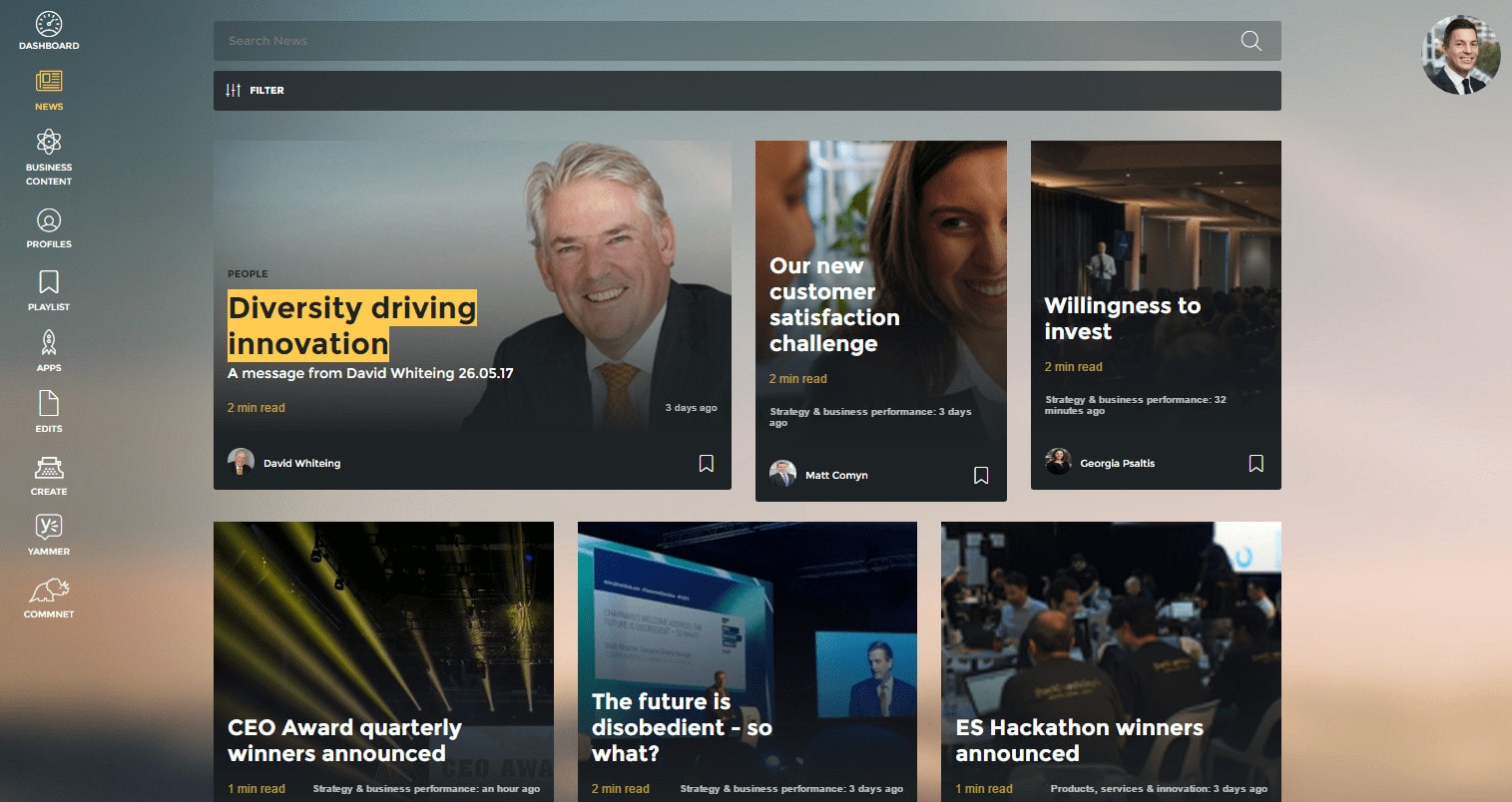 * Screenshot remains the copyright of the entrant, and may not be reproduced without written permission.
Commonwealth Bank of Australia: Innovating with a new global intranet
The Commonwealth Bank of Australia has created a highly innovative global intranet called One.CBA. The site was developed in an innovative collaborative 'hothouse' process and then further iterated in an innovation lab facility.
Features include a sleek modern design, a relevance engine to drive news, the ability for all employees to publish, an unusual music streaming metaphor for accessing and sharing content, sophisticated image processing for authors and several technical innovations.
Why this won a Silver award
The hothouse process was very innovative – turning the traditional RFP process on its head.
There are some highly innovative approaches on show, including the music playlist metaphor for content, helping to push the boundaries of the traditional intranet.
There's been some care and attention to the content authoring process – for example with the image processing functionality, allowing all employees to publish beautifully formatted content.
We liked the focus on site performance and page load times – an important part of user experience that not enough teams pay attention to.
Full case study
Get a copy of the full case study as part of the 2017 Intranet & Digital Workplace Showcase report. This is packed with real-world screenshots and insights that will inspire your leadership team, and help you deliver a successful project.