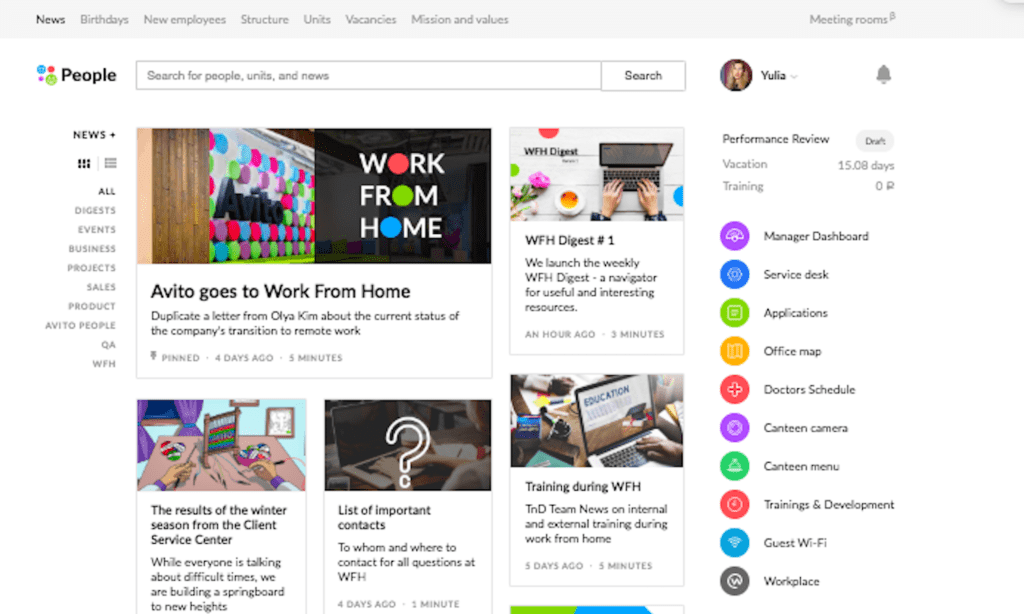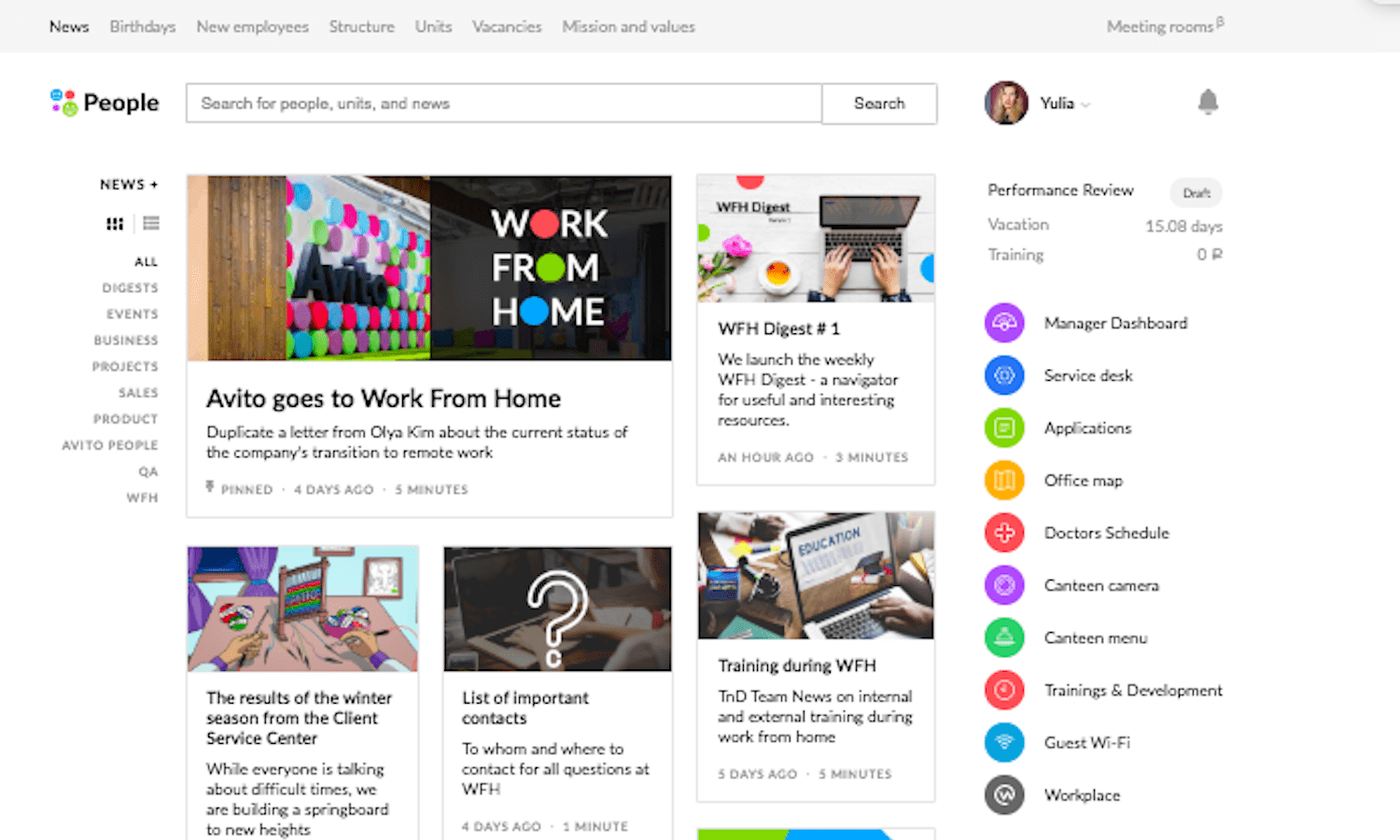 * Screenshot remains the copyright of the entrant, and may not be reproduced without written permission.
Avito: Automating HR processes through the intranet
Russian technology company Avito has replaced an ineffectual intranet with Avito People, a new intranet and HR portal focused on providing information and automating processes. The new intranet contains multiple features targeted at the needs of employees, managers and HR specialists. These include an intranet homepage with targeted news based on location, a personalised HR dashboard, integrated 3D office maps, meeting room booking, a manager dashboard, a complete automation of Avito's Performance Review process and a recruitment module. This involves multiple integrations with other systems.
Avito People has been custom developed in-house. The improved access to information and HR automation has resulted in huge time savings that Avito estimates to equate to about USD$ 450k per annum. The intranet has strong design and innovative features throughout.
Why this won a Gold award
The UX and design work is very strong throughout — this is a very attractive intranet with a high level of consistency.
There are some effective integrations, particularly with the 3D maps.
There are some innovative flourishes, including nutritional information on the canteen menu and an embedded web cam to check queue lengths.
The time savings for users are impressive.
The HR automation and process improvement has had a major impact — the time saving of 71 days for the HR specialist team is exceptional.
The articulation of time savings is very good.
This feels like an intranet aligned to the fun organisational culture of a tech company with a young workforce, reflected in features like a birthday notification app.
Full case study
Get a copy of the full case study as part of the 2020 Intranet & Digital Workplace Showcase report. This is packed with real-world screenshots and insights that will inspire your leadership team, and help you deliver a successful project.