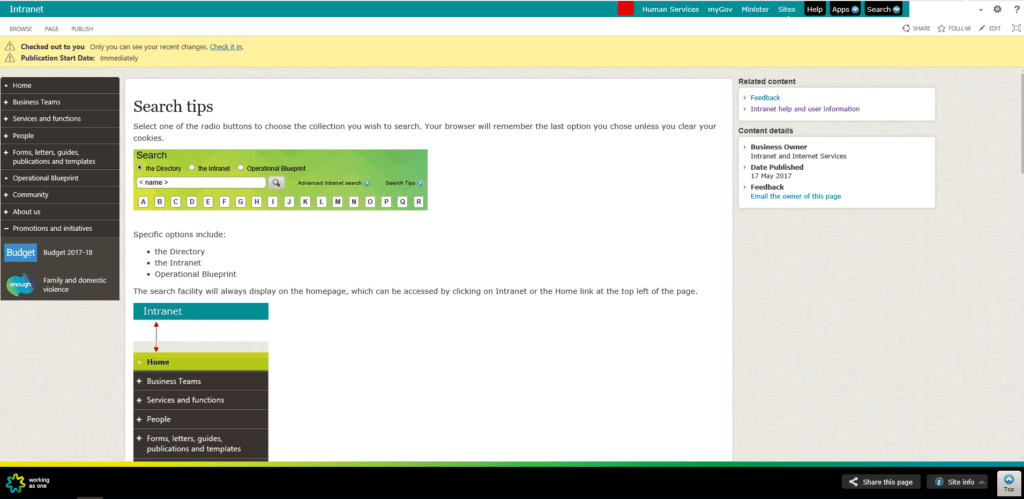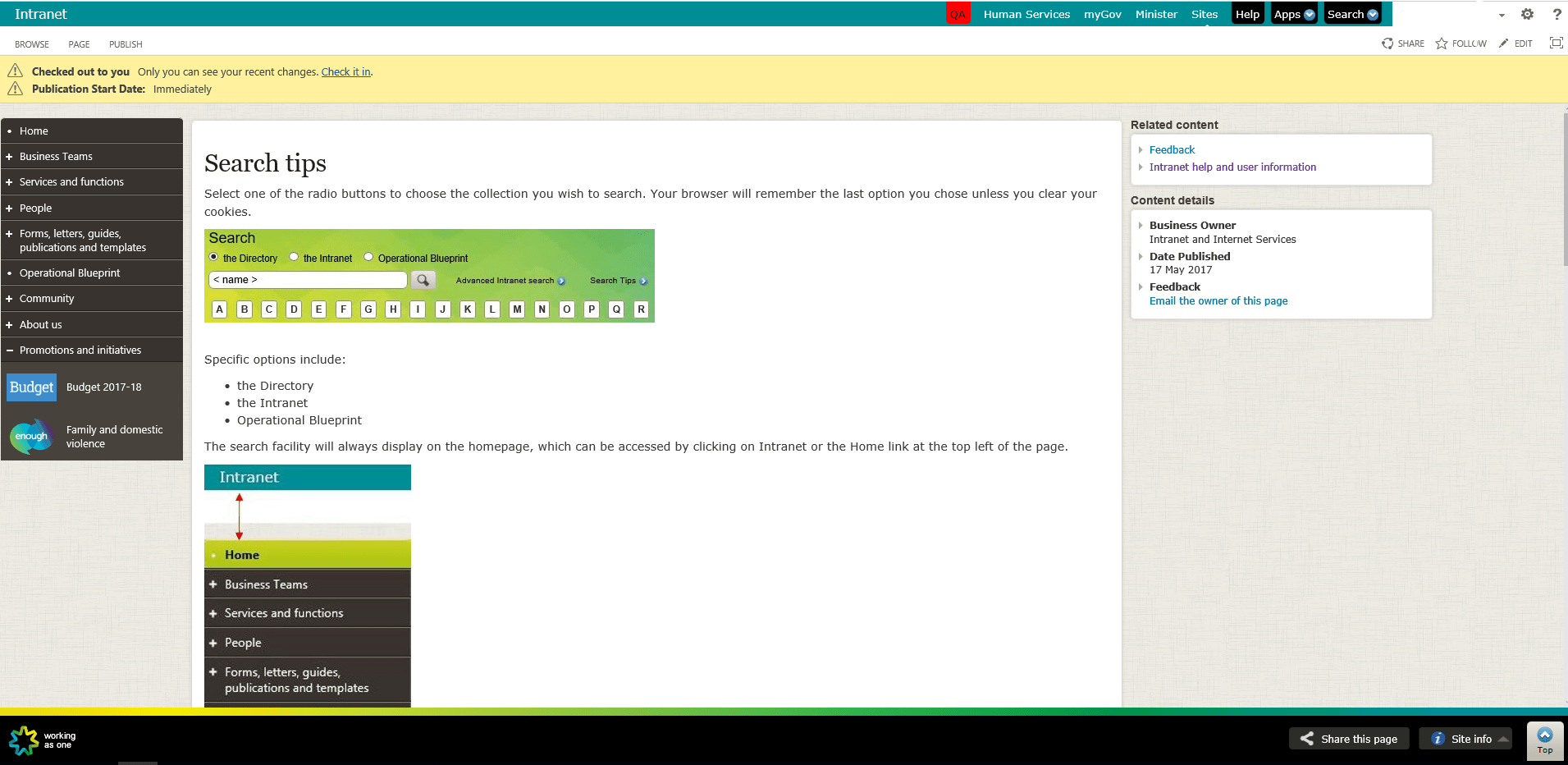 * Screenshot remains the copyright of the entrant, and may not be reproduced without written permission.
Australian Dept of Human Services: Ensuring the quality of intranet content
The Australian Department of Human Services has produced a custom-built quality assessment tool for intranet content. When intranet content is in draft, the tool can be run at the click of a button to automatically check for various publishing and accessibility standards, links, and formatting issues specific to the organisation.
The innovation has not only saved time previously spent checking content, but is also helping to train publishers and improve content quality.
Why this won a Silver award
This is a simple but highly effective intranet innovation which the judges have not seen implemented before.
We like the way the tool links back to relevant standards, effectively acting as a learning tool for content publishers.
It is supporting a community of publishers, not only helping to improve content but also giving them confidence in the publishing process and increasing number who are certified to approve their own content.
The tool is flexible to easily allow new checks to be introduced and is configured to the specific needs of the organisation.
Full case study
Get a copy of the full case study as part of the 2017 Intranet & Digital Workplace Showcase report. This is packed with real-world screenshots and insights that will inspire your leadership team, and help you deliver a successful project.