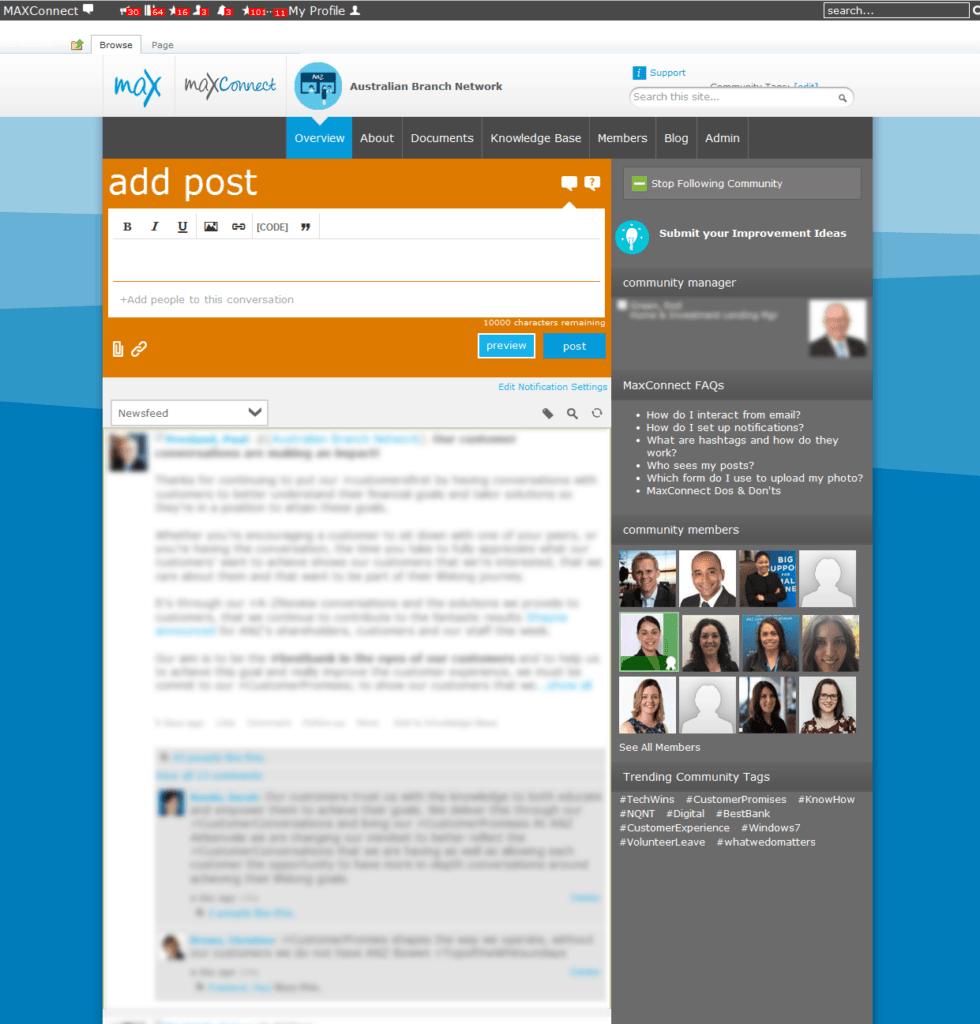 * Screenshot remains the copyright of the entrant, and may not be reproduced without written permission.
ANZ: Delivering a world-class social network
Australian bank ANZ has rolled out an enterprise social network to 50,000 employees. Based on thorough research and extensive change management targeted to different groups, MaxConnect has had a very positive impact.
There are high levels of adoption (including senior leaders) and a range of positive business benefits, including process improvements for frontline staff. There are successful examples of specific communities, ideation and social Q&A. Most of the original KPIs set have been exceeded.
Why this won a Platinum award
This is more or less a perfect "textbook" implementation of an ESN showing consistent good practice and excellent implementation – a gold standard for other teams to follow!
There's an admirable and unusual emphasis on improving different business processes, particularly for frontline staff, ensuring this is an ESN which is truly delivering value.
The change management efforts are very strong and were informed by research through a change assessment exercise.
We loved the commitment to training and development for users, leaders and community managers – and there are some very well-crafted assets to guide users on where to post.
Adoption and other impact metrics show very healthy levels of use.
Full case study
Get a copy of the full case study as part of the 2017 Intranet & Digital Workplace Showcase report. This is packed with real-world screenshots and insights that will inspire your leadership team, and help you deliver a successful project.