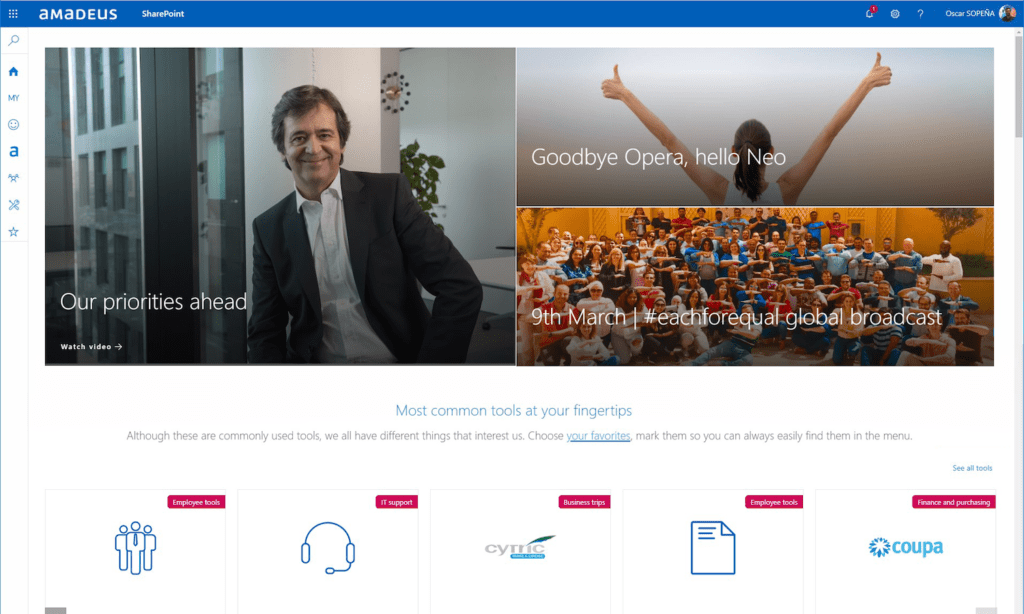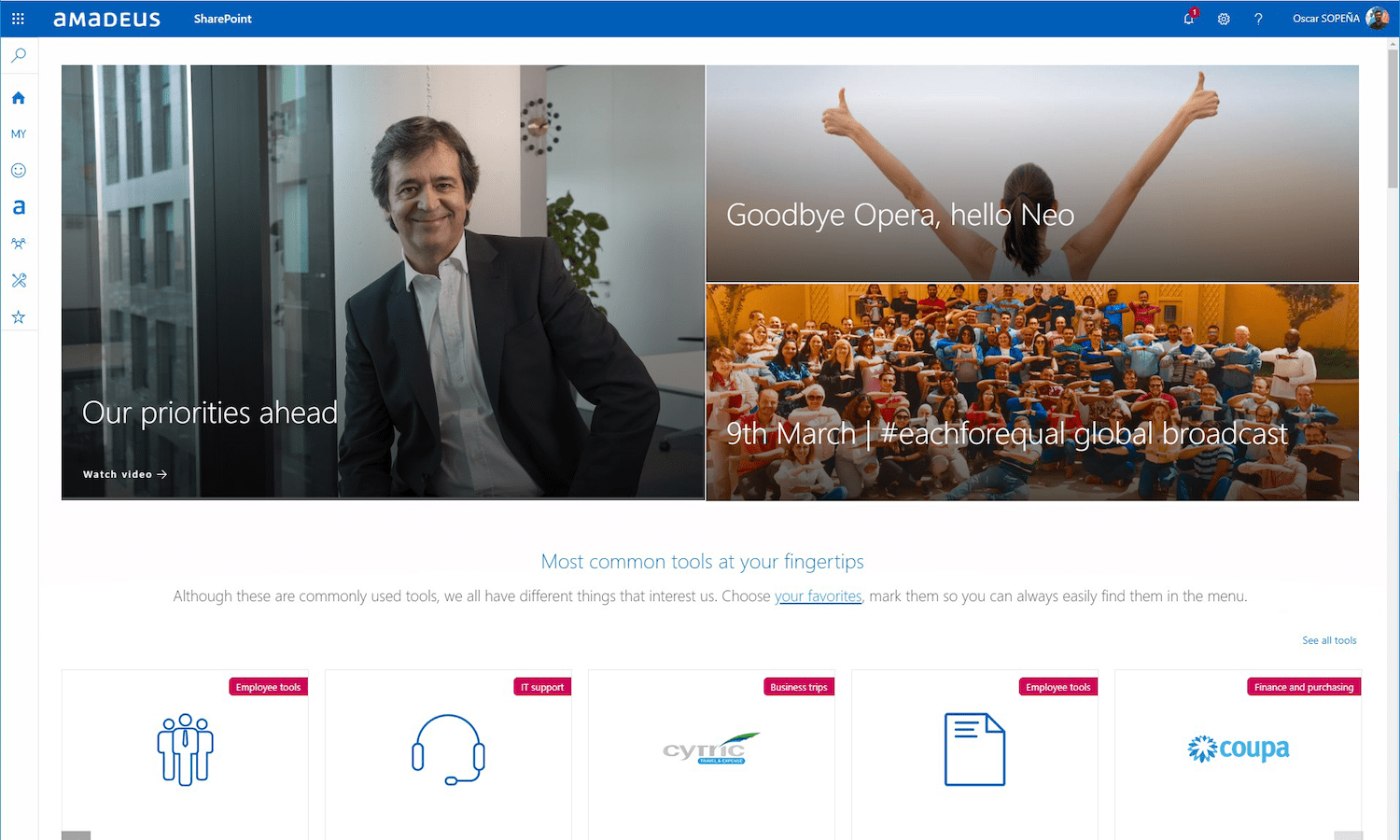 * Screenshot remains the copyright of the entrant, and may not be reproduced without written permission.
Amadeus IT Group: Creating a modern global intranet
To enable global communications and support employees in their work, technology provider Amadeus has launched a new intranet called Neo. It is based on an 'in a box' product that works alongside SharePoint Online. Neo features strong social capabilities, attractive templates, easier content publishing and several new content types including information about locations, teams and processes. The team has followed a detailed project methodology that means Neo is centred on the needs of employees.
A robust governance framework is supported by a detailed training program, helping to maintain content quality and ensure the intranet is sustainable. The intranet is providing huge improvements in access to information and has healthy adoption levels. The costs of the project to create and manage Neo have been completely absorbed by retiring several legacy systems.
Why this won a Gold award
This project has been very well executed with a thorough and comprehensive implementation methodology.
The governance framework in place is very strong, covering support, quality assurance and more, contributing to the future success of Neo.
We love the detailed training program on four levels.
There is a nice change management framework around 'Love, Learn and Live'.
The cost savings from Neo are strong and the fact that they have absorbed the project costs is impressive.
There are some nice touches on the new intranet including the embedded tour 'overlay' to guide new users, and the cards covering what over 3,000 teams do.
There is an obvious huge difference between Neo and the old intranet, leading to multiple benefits.
Full case study
Get a copy of the full case study as part of the 2020 Intranet & Digital Workplace Showcase report. This is packed with real-world screenshots and insights that will inspire your leadership team, and help you deliver a successful project.