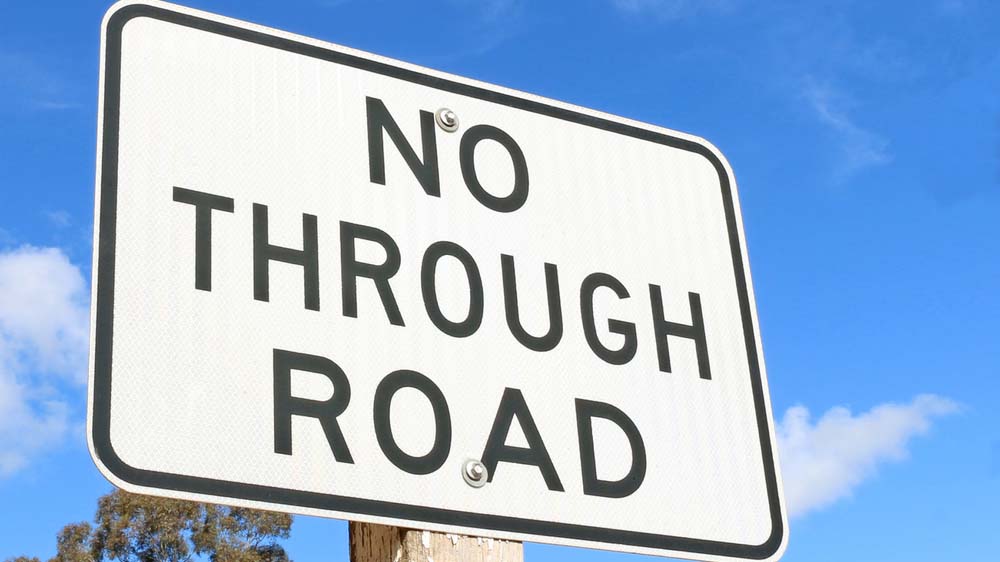 Collaboration: three anti-patterns

BEST PRACTICE ARTICLE
Filed under: Collaboration and social, Latest Features
While every organisation is unique, at least to some degree, there are common patterns of success when it comes to collaboration and social tools. These are approaches that typically gain traction, either at a large or small scale.
Equally, there are anti-patterns, approaches that almost invariably fail. These are the dead-ends and blind alleys that teams should avoid when contemplating how to approach collaboration projects.
While there are a wide range of approaches that typically struggle, this article highlights three of the most common.
To communicate them visually, we have used Pathway to social cards.  The cards are a free resource provided by Step Two, for use by teams and groups, allowing them to quickly explore and discuss possible approaches.
Anti-pattern 1: Launch and hope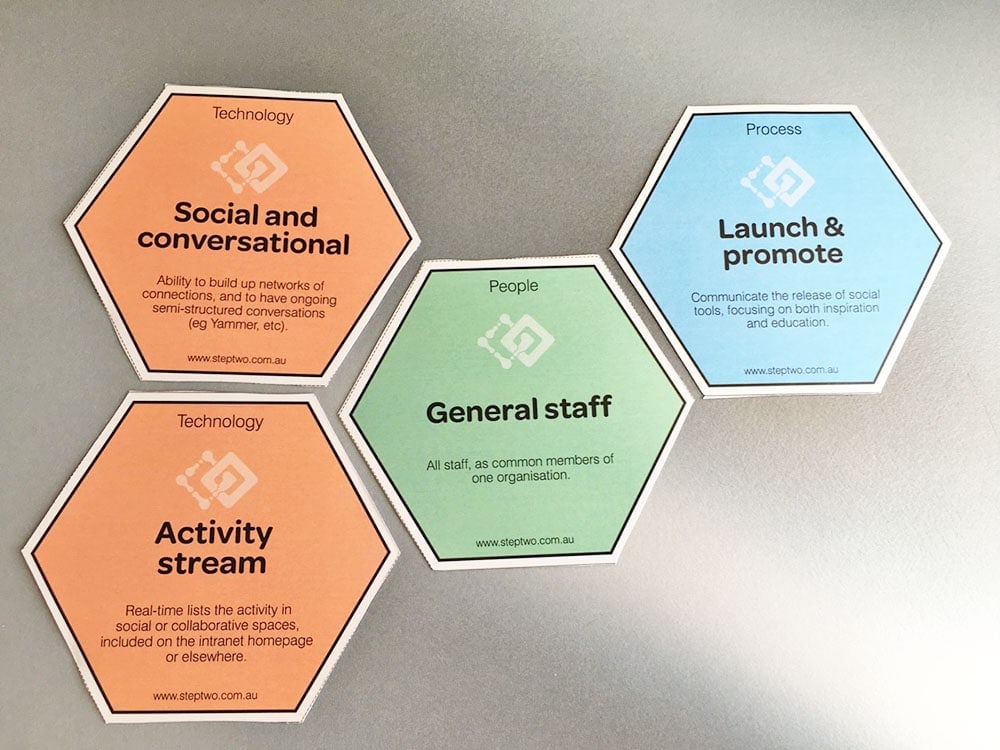 This approach is elegant in its simplicity: 'launch' the tool, and promote it widely throughout the organisation, typically via email and intranet news. Then hope that uses (and users) will 'emerge' throughout the organisation, in an organic and bottom-up manner.
This was often done with tools such as Yammer (and its ilk): promote its availability, and add an activity stream to the homepage. Then move on to something else.
Needless to say, this isn't enough. Without a clear purpose for collaboration, there is little incentive for staff to adopt it. More practically, without any training or education, most staff won't even know what it does, or how it works.
The result is a smattering of use, in pockets throughout the organisation. Not enough, however, to build momentum for widespread use. Thus the tool withers on the vine, without ever having a real chance of success.
(As a side note: the fact that most of the Pathway to social cards remain unused in this approach is the clue that not enough is being done!)
Anti-pattern 2: Pilot within IT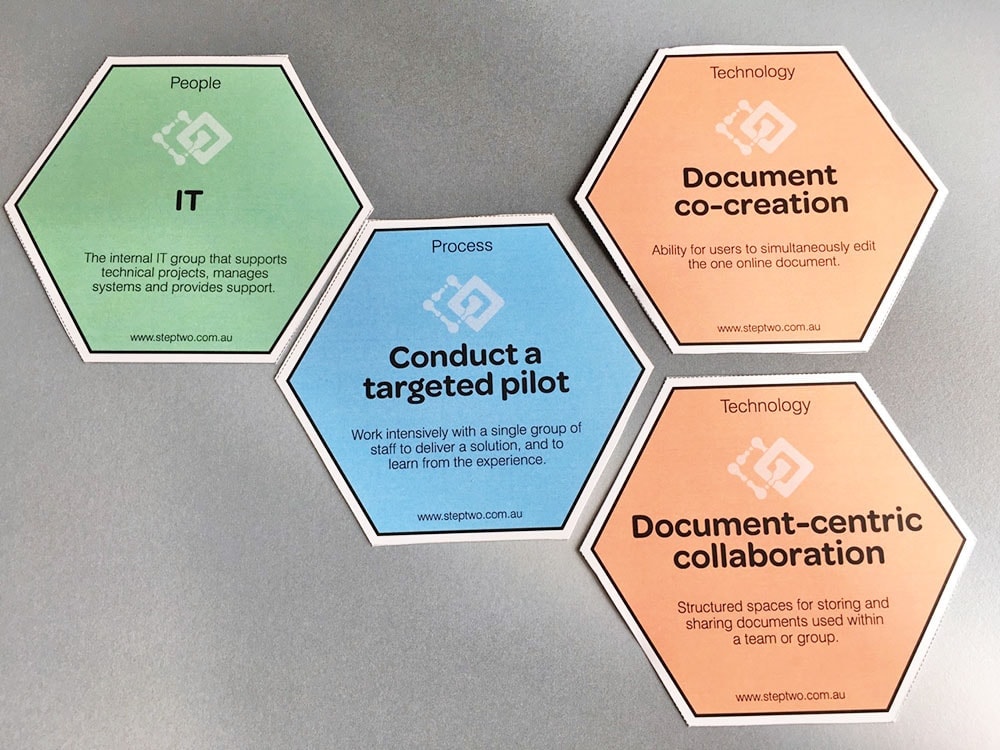 Not surprisingly, technology teams are often some of the most enthusiastic users of new collaboration and social tools. In part, this is due to a general excitement about new technologies. It also stems from the practical reality that collaboration and social tools are new products that need to be introduced, installed, or configured as pieces of technology.
If the goal is to help IT to work more effectively, this approach is often successful. Wikis are widely used alongside tools such as Jira, and IT has a real need to collaborate on creating complex technical documents.
If the goal is to use IT as a pilot for wider adoption, it's likely to be an abject failure, for many reasons:
IT is not like the rest of the organisation

training and support needs are likely to be much lower for IT teams

the rest of the organisation has little interest in what IT does

and let's be frank, in many organisations, staff hate IT (sad but true)
So as champions for change, or as examples to follow, IT teams are perhaps the worst places to start. Instead, pilot within a business area, ideally one that is representative of wider organisational needs.
Anti-pattern 3: It's all about the C-Suite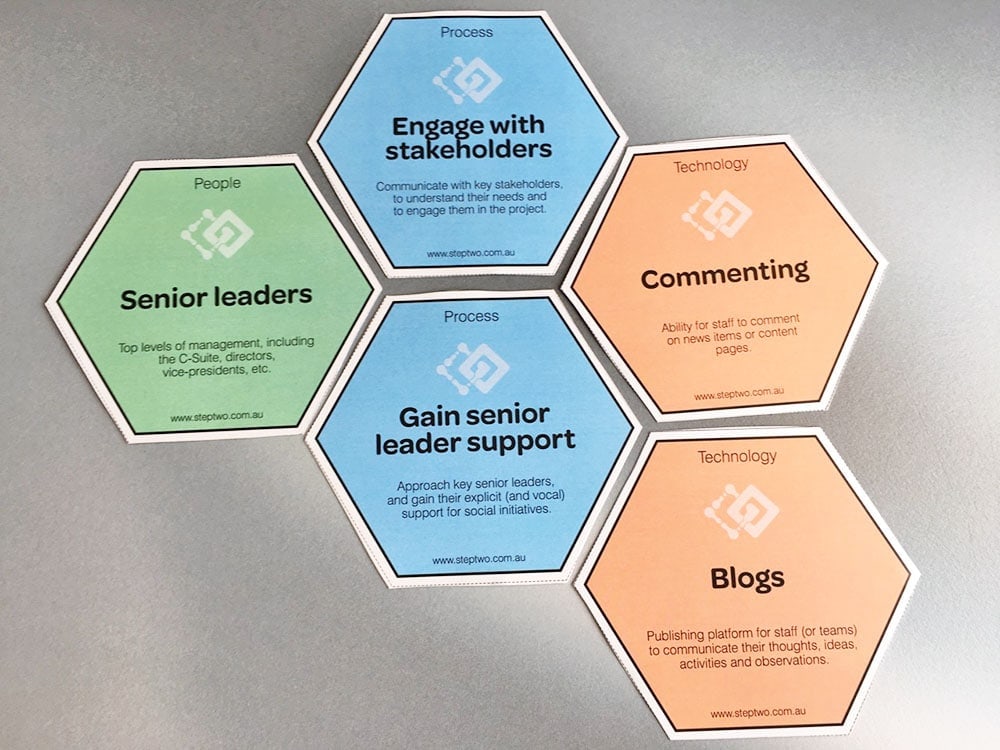 There is a common desire to increase engagement between senior leaders and the rest of the organisation. This can be done by providing better communication channels, giving senior leaders a more authentic voice, and establishing two-way communication.
To achieve these goals, CEO and senior leader blogs can be launched, alongside commenting on the news. Alternatively, social tools could be put in place with the sole goal of enabling staff to connect more directly with senior leaders.
While there are highly successful examples of senior leader blogs, they are very dependent on the personalities and communication styles of the individuals involved. As senior staff change, highly active blogs can suddenly fall silent, when the new person lacks the same open communication style.
In many cases, internal communications teams end up having to 'ghost write' blog entries, thus defeating the whole purpose of setting them up.
More broadly, engagement with senior leaders is not sufficient by itself to catalyse wider adoption of collaboration and social tools. And with just a handful of voices involved, social tools can end up as lonely places.
Instead, a better approach is to engage and involve senior leaders, but as part of a wider collaboration initiative that is focused on key business outcomes.
What are the patterns for success?
Unusually for Step Two, this article talks about problems, not solutions. It highlights common scenarios that we've seen repeated in organisations across the globe, and ones that we'd love to see never done again.
Watch this space for the companion article that highlights some of the patterns for success…