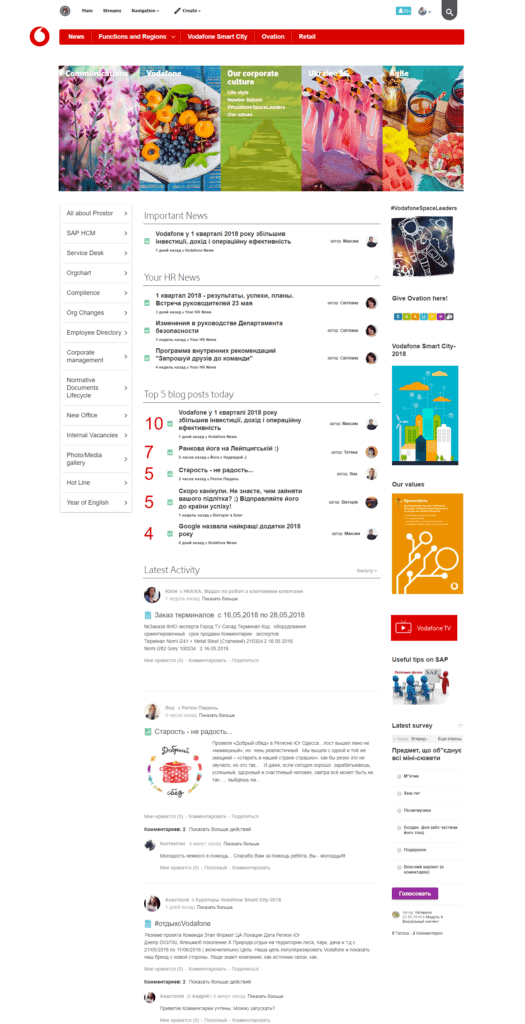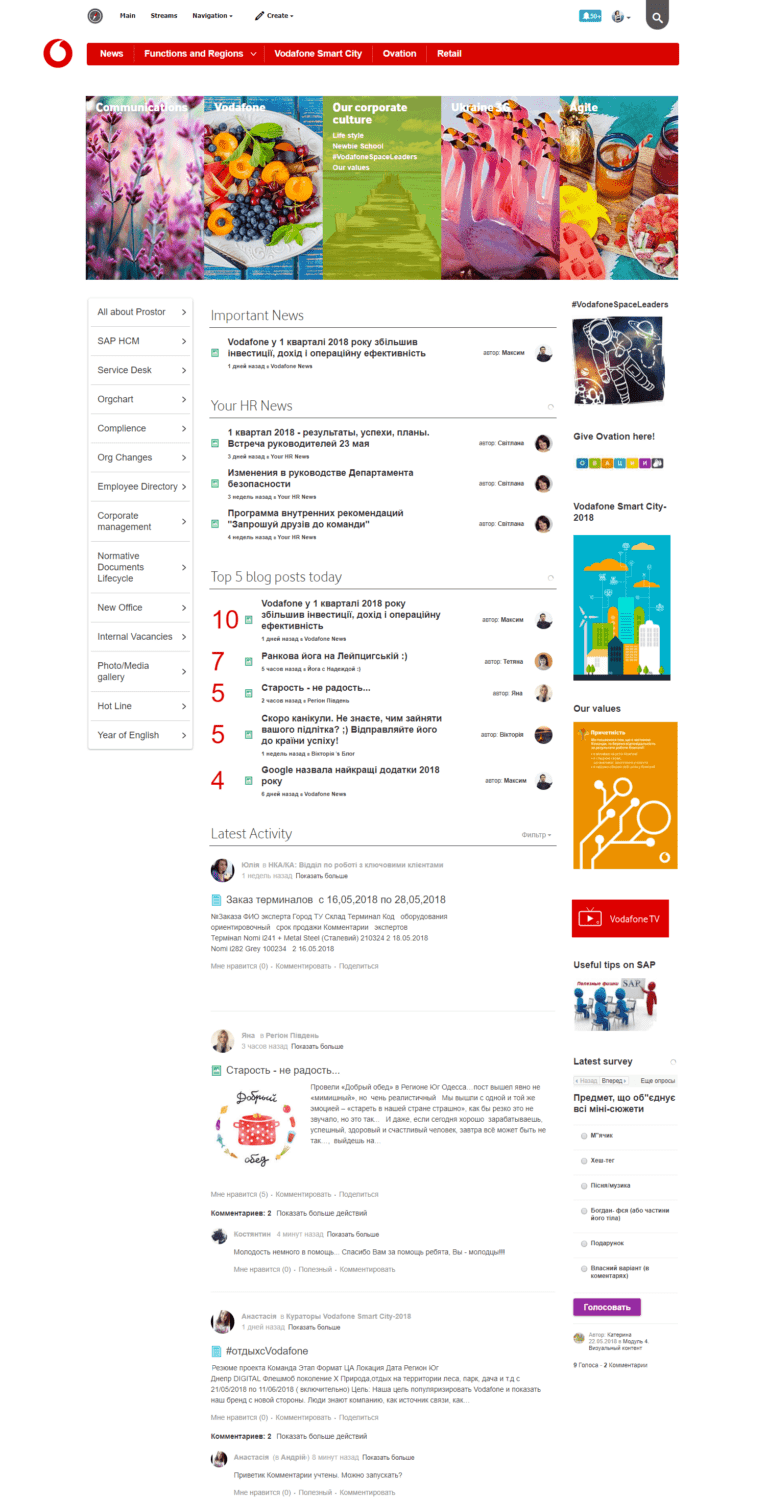 * Screenshot remains the copyright of the entrant, and may not be reproduced without written permission.
Vodafone Ukraine: Using an intranet as a platform for change
Vodafone Ukraine has consistently used its Jive-powered intranet PROSTOR to support organisational change, engage employees and improve business processes. Across numerous use cases, the intranet uses out-of-the-box and custom-built features. Capabilities include blogs, video, a project portal, online Q&A sessions with senior leaders, a peer recognition programme, a high-profile organisational 'game' and several initiatives focused on contact centre staff.
Strategic campaigns are run through PROSTOR. High-level support and great levels of adoption have contributed to significant cost savings and improved employee engagement.
Why this won a Gold award
This is an excellent use of a social intranet to support engagement and change, with continuing investment and a visible presence from senior management.
Users are highly engaged with strong adoption of blogging and posting of video, as well participation in groups.
We love the philosophy of automating any email-based process via the intranet, using out-of-the-box features initially.
The peer recognition program and gamified initiatives show imagination and flair and are strong executed.
The use cases for the intranet deliver real business value and are fully aligned to company strategy, for example the projects dashboard and agile database.
There is good support for contributors and site managers, for example with the bloggers area and the code snippet library.
Full case study
Get a copy of the full case study as part of the 2018 Intranet & Digital Workplace Showcase report. This is packed with real-world screenshots and insights that will inspire your leadership team, and help you deliver a successful project.