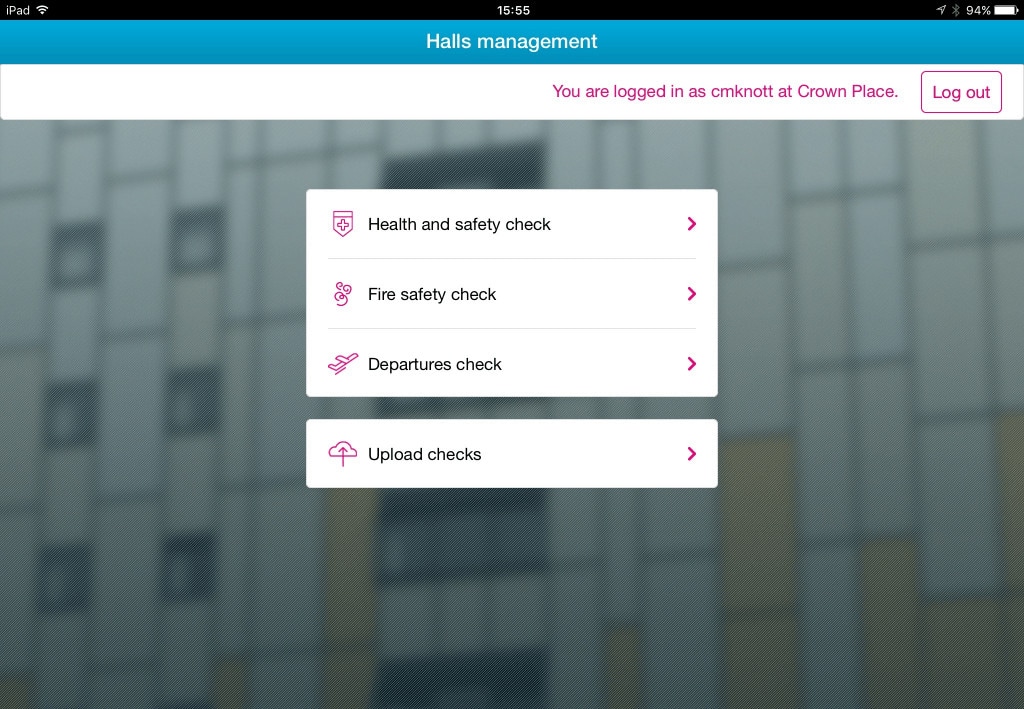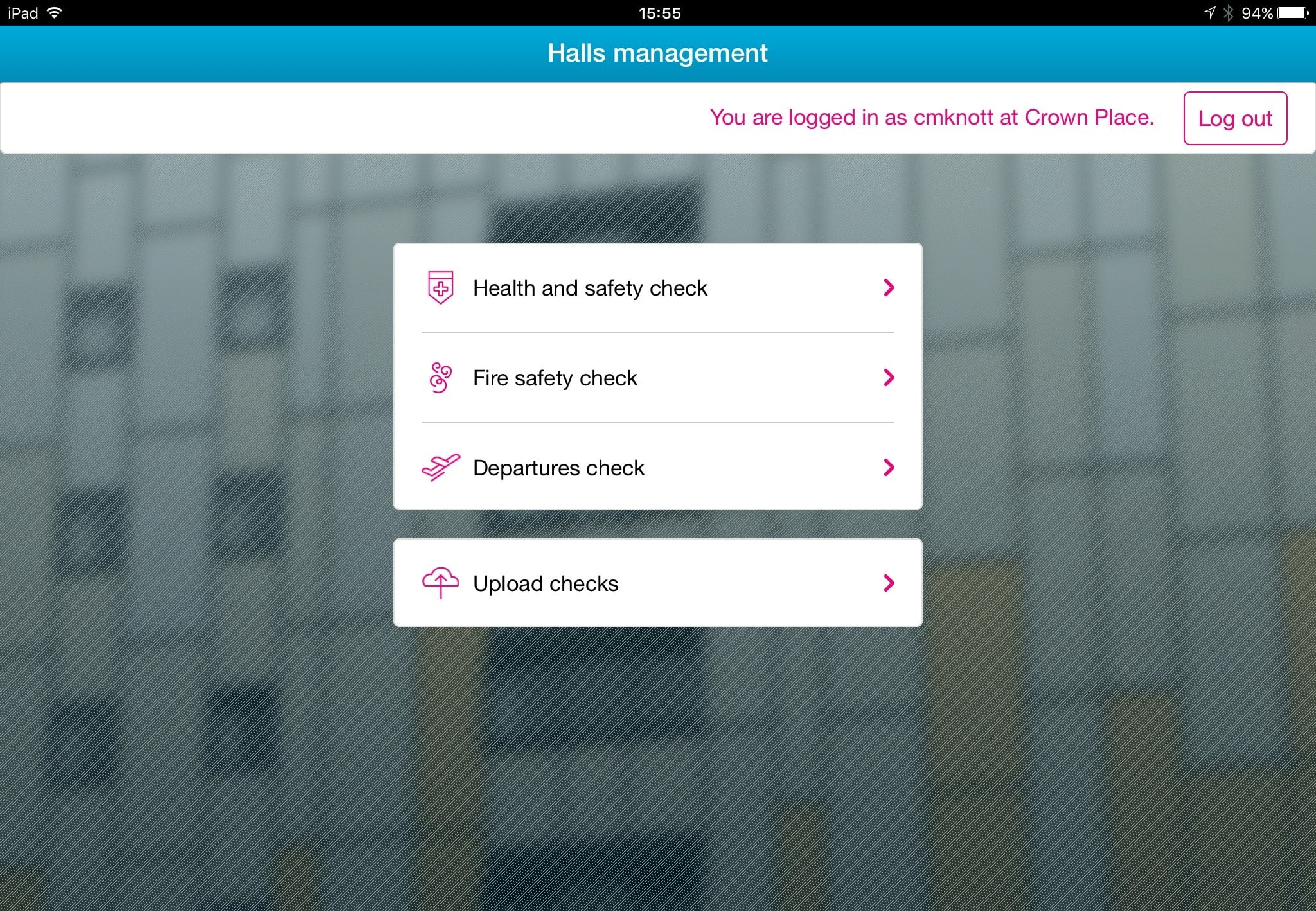 * Screenshot remains the copyright of the entrant, and may not be reproduced without written permission.
University of Liverpool: Safeguarding students through mobile app
The University of Liverpool has built two mobile apps to replace paper-based processes which support students. The RAIL app allows supervisors in halls of residence to record incidents involving students via a personal mobile device. The Hall Inspector app allows halls inspectors to dramatically reduce the time it takes to carry out room inspections by recording all data on an iPad.
The apps are not only reducing time and costs, but also improving the service to students. The apps have been very well received by staff.
Why this won a Gold award
Both apps are executed with a strong design, the right technology approach and a ruthless focus on the process at hand.
Both apps have been built with their respective users in mind, with subtle touches reflecting the way employees actually use their devices.
The efficiencies created by the Halls Inspector app are considerable, not only reducing three weeks to three days, but also automating communication with students.
There's solid thinking demonstrated in ensuring that the apps integrate with the university's data warehousing facility, creating opportunities to derive value and deliver insights.
Full case study
Obtain the 12-page case study, packed with real-world screenshots and insights that will inspire your leadership team, and help you deliver a successful project.