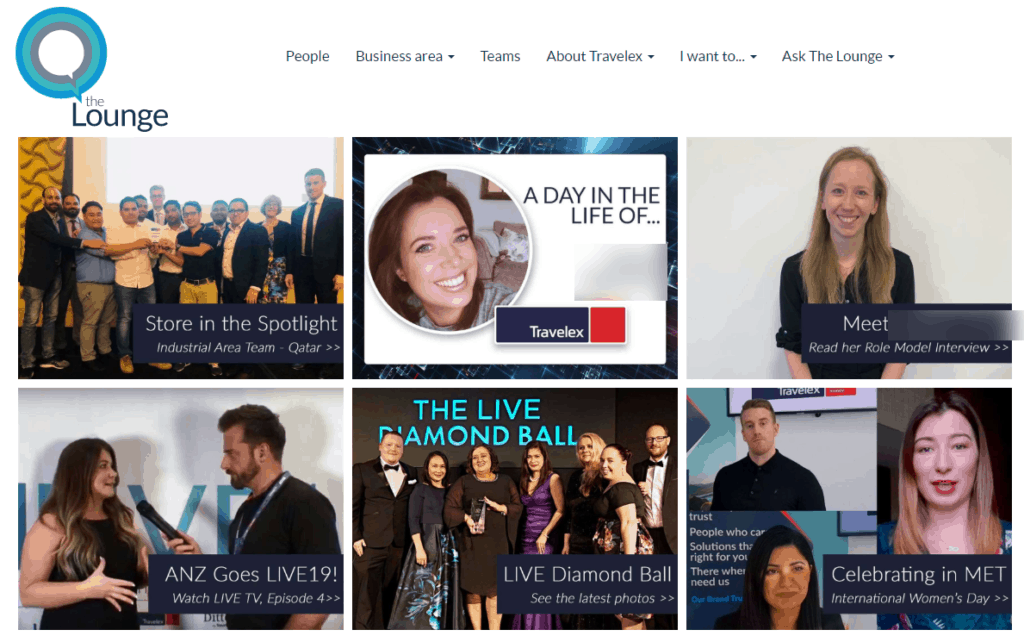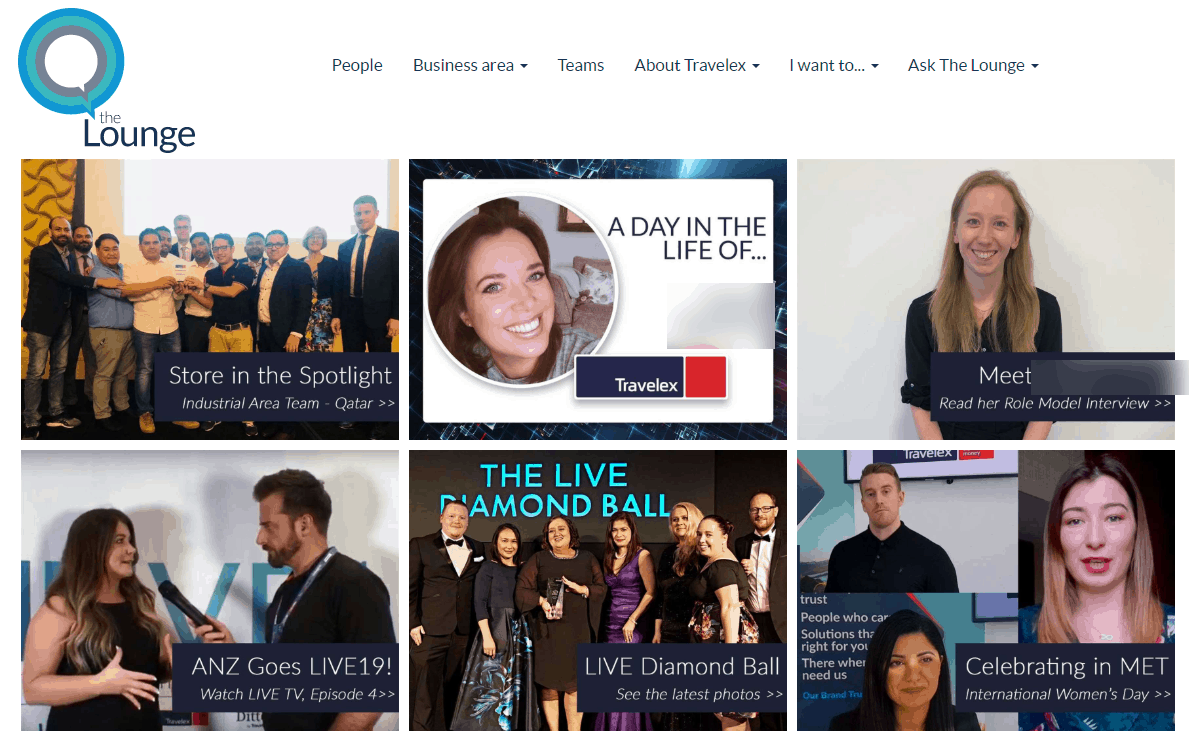 * Screenshot remains the copyright of the entrant, and may not be reproduced without written permission.
Travelex: Creating a virtual community via an intranet
Currency exchange provider Travelex has introduced an intranet called The Lounge to drive a sense of community across its retail workforce, many of whom work on their own. Through a combination of engaging community-led content, campaigns, employee blogging and adding subtitles to videos, the intranet is helping to drive engagement and efficiency.
Additionally, a gamified incentives program hosted on the intranet is directly responsible for driving increases in the sales of various products and has also supported a rise in engagement.
Why this won a Gold award
We love the ethos of the intranet helping to support lone workers and the consistency with which the team apply this principle to content and campaigns is impressive.
The gamification program's impact in increased sales is exceptional and the program, including weekly wrap-up videos and team badges, is very well executed.
The idea of putting subtitles on videos so they can be watched in busy environments has been highly effective – we also like how measurement informed the decision.
We like the frequency and prominence of employee blogging on the homepage and the influence this has had to drive more informal leadership communications.
Full case study
Get a copy of the full case study as part of the 2019 Intranet & Digital Workplace Showcase report. This is packed with real-world screenshots and insights that will inspire your leadership team, and help you deliver a successful project.