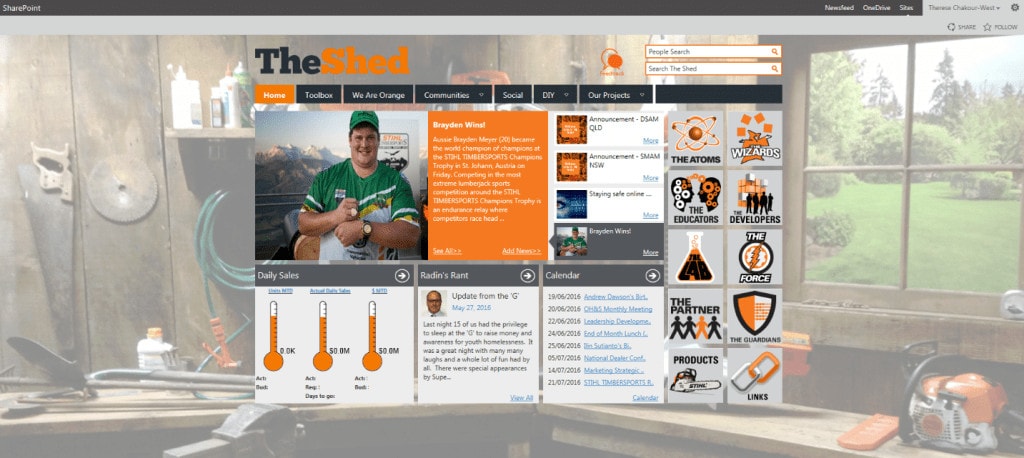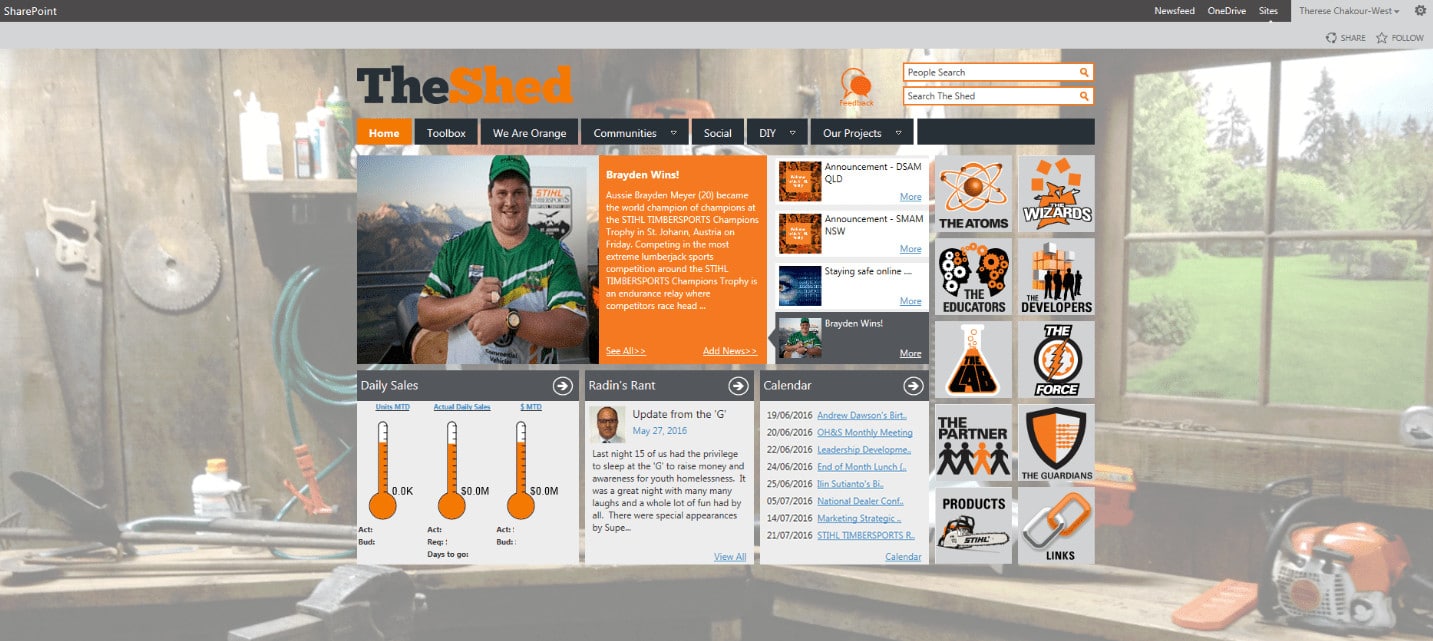 * Screenshot remains the copyright of the entrant, and may not be reproduced without written permission.
STIHL Australia: Delivering a great small company intranet
Power tool manufacturer STIHL's small subsidiary in Australia has created its first- ever intranet, called The Shed. At its centre is a new product catalogue which helps support customer queries and drive efficiencies. Other features include distinctive branding, social features, a blog from the CEO, online forms and the creation of a single point of truth for key documents.
The Shed has succeeded in driving efficiencies and is now being considered for adoption by the parent company.
Why this won a Gold award
The product catalogue is very well executed and has had a significant impact, saving 78 days per year for the customer service team, as well as reducing the risk of poor customer support.
This is an impressive first intranet project for a small distributed company with little or no in-house intranet expertise or experience.
The scope and focus of The Shed is very well suited to the needs of the company and is already helping to drive good adoption and spark new possibilities.
The design and branding of the Shed is fun and a great fit with the company culture.
Full case study
Obtain the 13-page case study, packed with real-world screenshots and insights that will inspire your leadership team, and help you deliver a successful project.