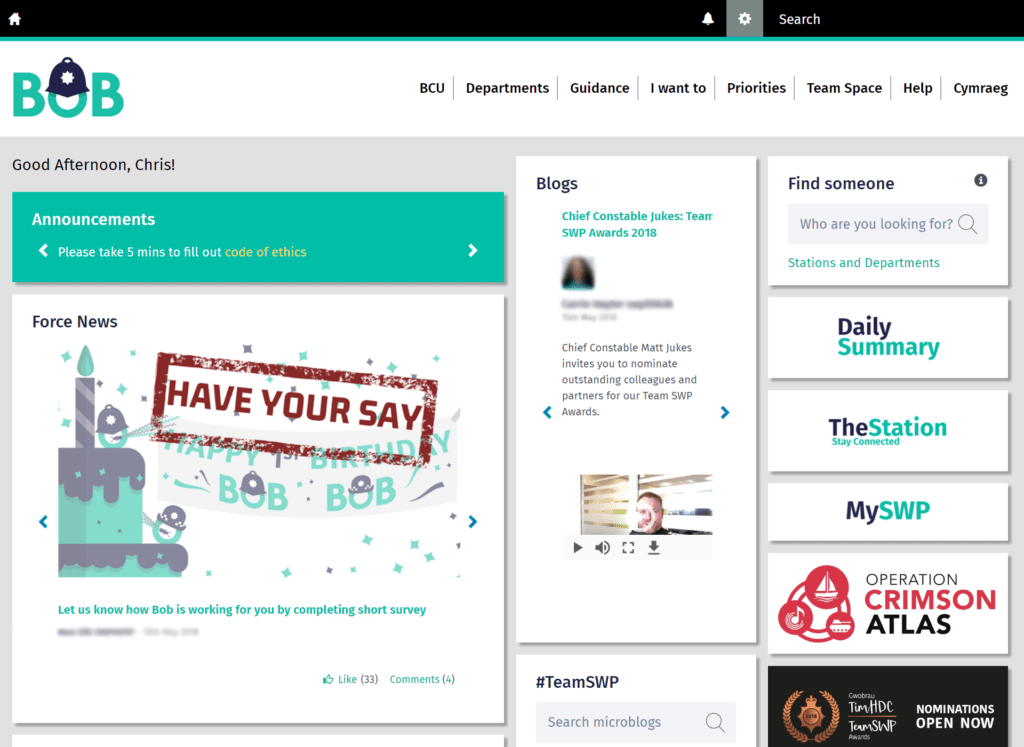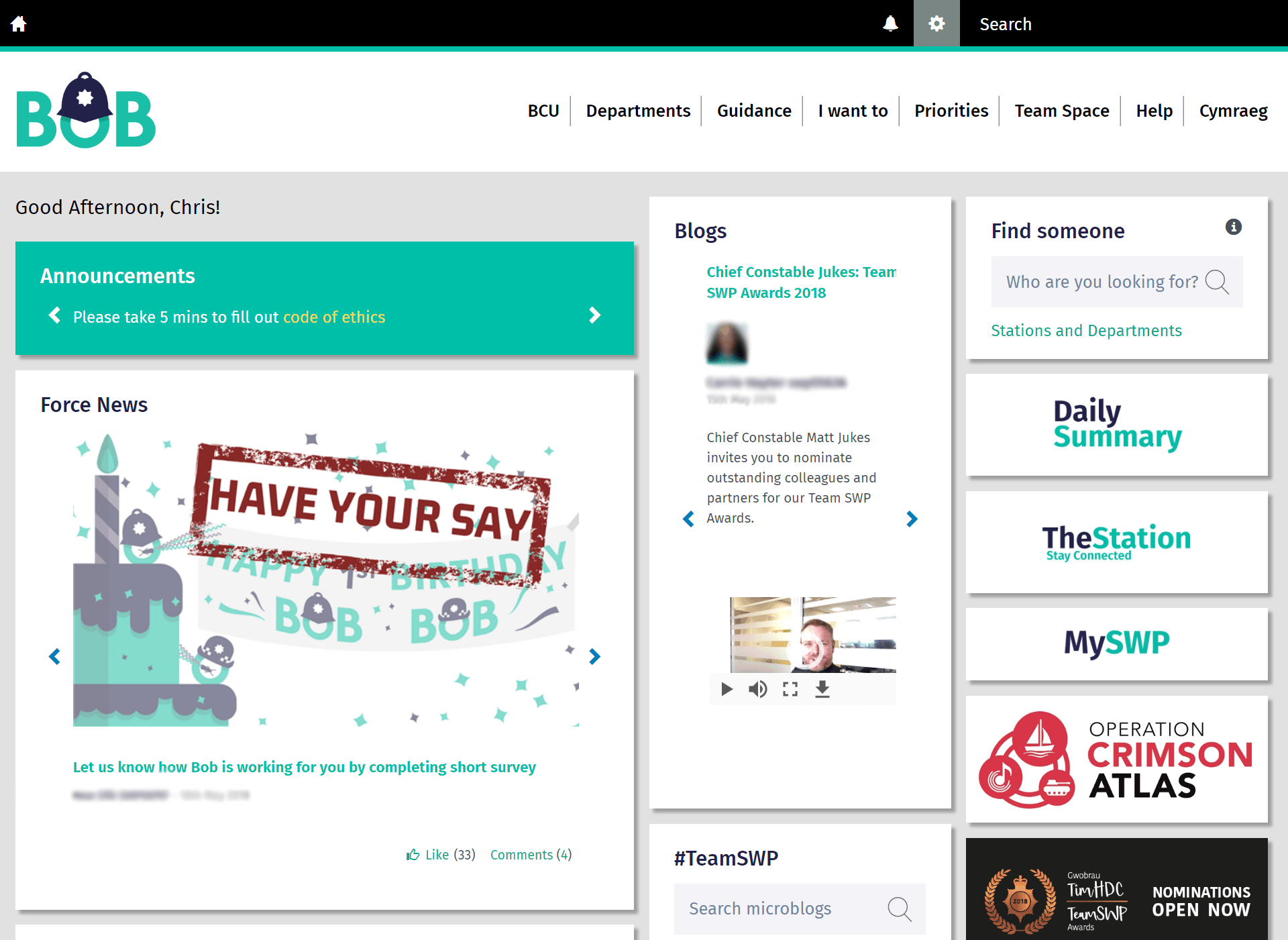 * Screenshot remains the copyright of the entrant, and may not be reproduced without written permission.
South Wales Police: Increasing information flow with an intranet
South Wales Police (SWP) has created a new intranet called BOB, providing access to communications, content and team spaces. The intranet provides opportunity for targeted content, right down to the local station level. BOB is also helping to drive two-way communication and engagement with a healthy use of microblogging and video.
Business efficiency is being driven by an extensive use of forms, as well as mobile access from officers on the frontline. The intranet will provide even more value when neighbouring force Gwent Police start to use the platform.
Why this won a Gold award
The highly granular personalisation on four parameters has resulted in a high flow of daily content – a great result for a complex and diverse organisation like SWP.
The creation of over 70 different intranet-based forms is one of most extensive we've seen, showing the intranet is really changing how people work.
Police forces are quite conservative, and its refreshing to see video through vlogging and live broadcasts making leadership communications more engaging.
There's a real sense of engagement from users with high adoption, a prominent social feed and a large content contributor community.
We love the way the BOB logo comes in male and female versions – a nice touch!
Full case study
Get a copy of the full case study as part of the 2018 Intranet & Digital Workplace Showcase report. This is packed with real-world screenshots and insights that will inspire your leadership team, and help you deliver a successful project.