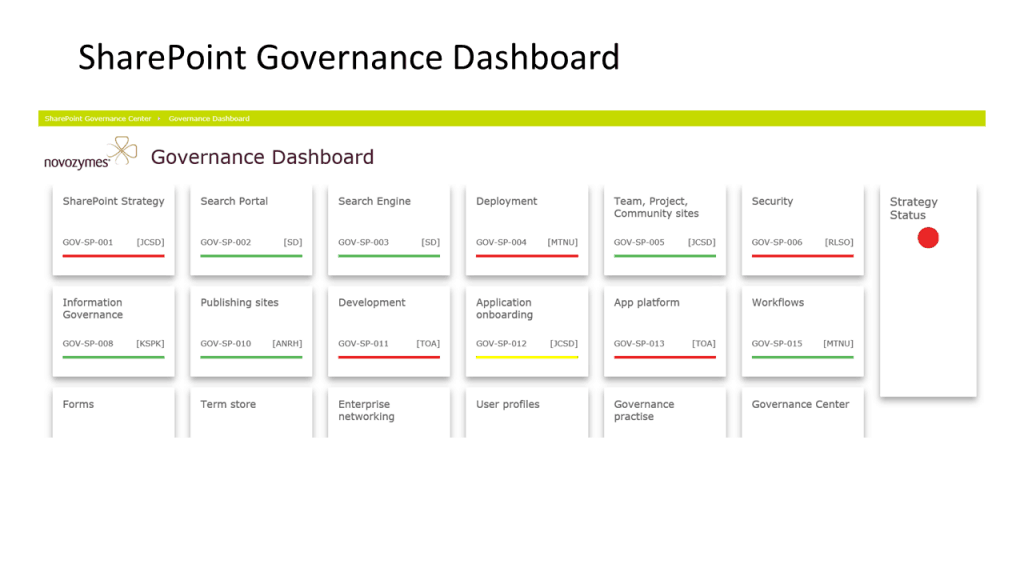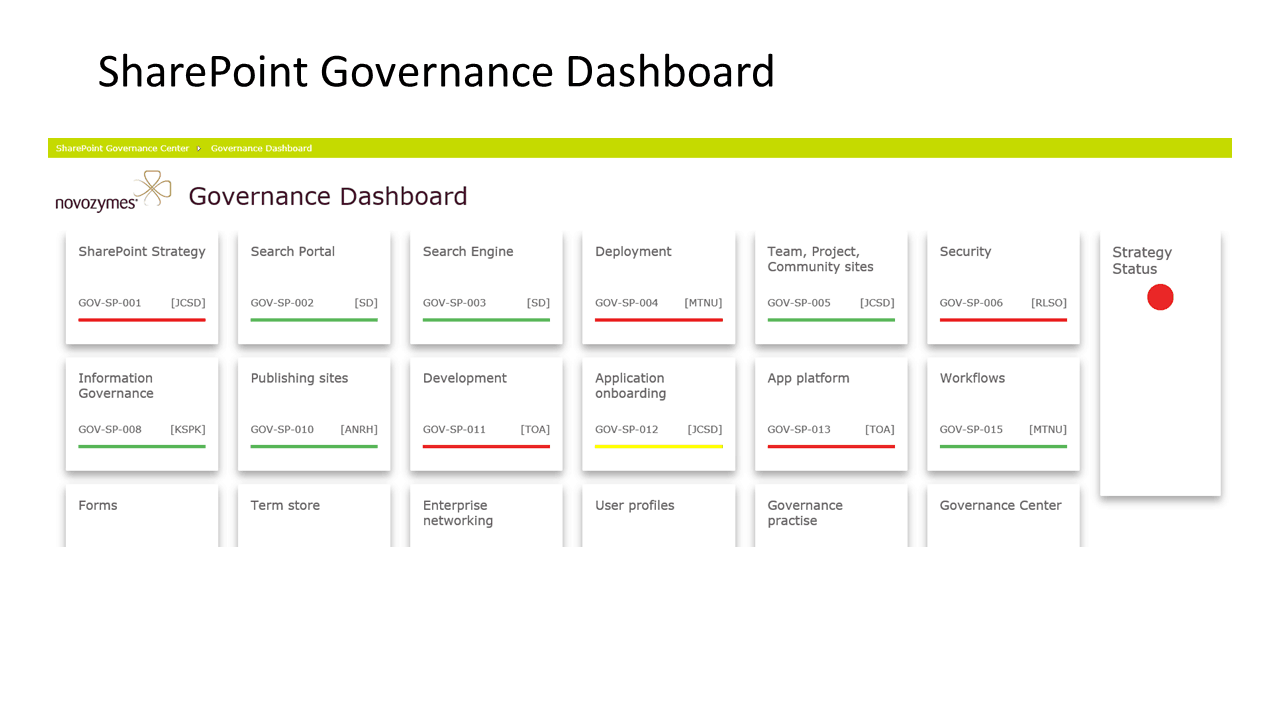 * Screenshot remains the copyright of the entrant, and may not be reproduced without written permission.
Novozymes: Driving governance in the digital workplace
Novozymes has implemented SharePoint governance through a new framework which has been adapted from work produced by SharePointPeople. The framework establishes a series of managed elements (applications, processes, platform services) and business drivers, each of which has an owner, documented policies and mapped dependencies. Controls are carried out and reported on a dashboard to ensure compliance.
There are a number of well-defined roles and a governance board. The system has already been extended to other areas of IT and involves people across the entire business.
Why this won a Silver award
This is an ambitious and detailed governance framework for SharePoint which can be adapted for many parts of the digital workplace.
There's a strong practical emphasis on involving experts from across the organisation, not just those in IT.
The framework is extremely difficult to pull off and clearly required tenacity to implement.
The governance dashboard is very unusual but matches the ambition to have ongoing compliance to the framework.
While impact is hard to ascertain, the fact that it has been adopted by IT for all systems and is being extended is an indicator that it is working well.
Full case study
Obtain the 13-page case study, packed with real-world screenshots and insights that will inspire your leadership team, and help you deliver a successful project.