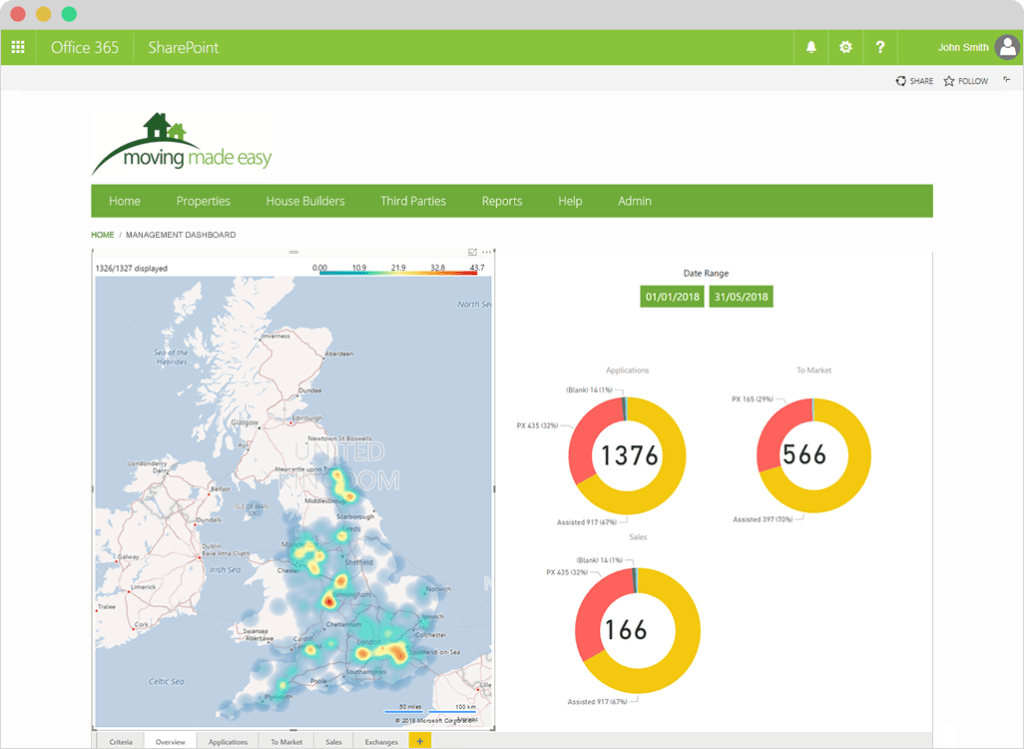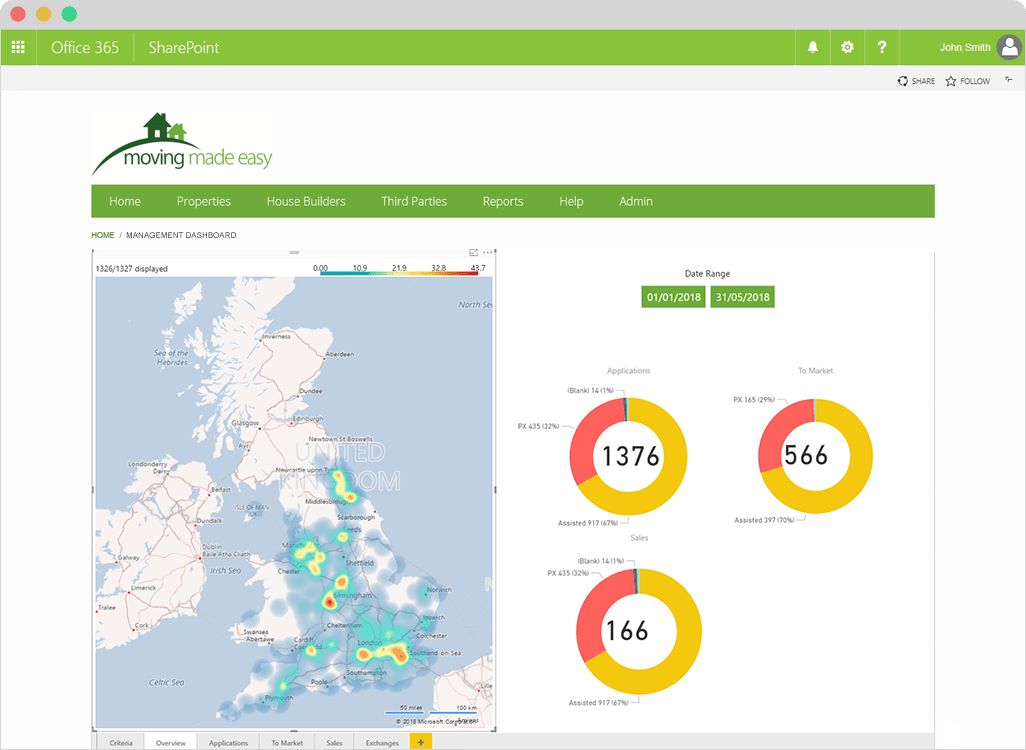 * Screenshot remains the copyright of the entrant, and may not be reproduced without written permission.
Moving Made Easy: Using Office 365 for core business processes
Small property company Moving Made Easy has rebuilt its core systems using Office 365, resulting in a new custom-built digital workplace. The new system covers every part of their selling process from logging customer and property details, through to capturing details of the sales process to generating marketing documents. Power BI has been used to deliver an extensive set of management dashboards.
The new system is already supporting enhanced decision-making, delivering significant time savings, supporting a positive shift in culture and providing a springboard for the evolution of the company.
Why this won a Silver award
It's great to see Office 365 used creatively to rebuild core business processes and to be at the centre of the way the organisation works and interacts with clients.
There are significant time savings which have a considerable impact on a small company
The digital workplace is already contributing to a change to a more proactive and learning- centric culture.
The extensive use of Power BI to build management dashboards and expose sales data has already helped in decision-making and focusing sales teams.
We admire the commitment to using the digital workplace as an enabler to move the business forward, from driving further efficiencies to client service innovation, there is already an ambitious roadmap planned.
Full case study
Get a copy of the full case study as part of the 2018 Intranet & Digital Workplace Showcase report. This is packed with real-world screenshots and insights that will inspire your leadership team, and help you deliver a successful project.